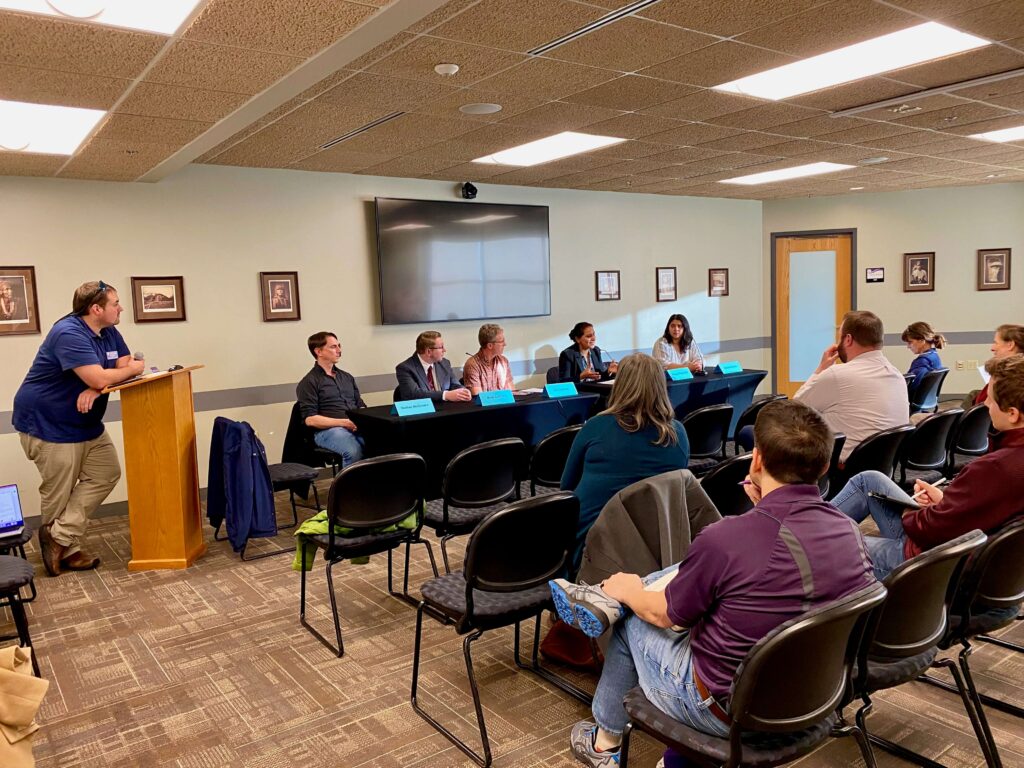 On November 15th, the LTC and LEARN Center hosted a panel discussion bringing together campus community members with different levels of generative AI experience across diverse academic backgrounds to discuss the burgeoning role of AI in academia. Here are five key takeaways that emerged from the dialogue:
A Multifaceted Tool: AI is not just a buzzword; it is a versatile tool. From assisting in graduate research to finding its place in social media, AI's applications are as varied as they are impactful. It's redefining fields like geography through GIS, enhancing audio/video production, and offering new perspectives in humanities.
Upholding Academic Integrity: In an AI-enhanced education landscape, the emphasis remains on academic integrity and critical thinking. It's imperative that students and educators understand how to use AI ethically, ensuring it complements rather than compromises the learning process.
Balancing Benefits and Challenges: While AI brings efficiency to tasks such as literature reviews, it also poses challenges, particularly in the realm of misinformation. The panel underscored the importance of using generative AI judiciously, especially in sensitive areas like election information.
Reshaping Education and Skills: AI's influence extends to teaching methodologies and the skills needed in the modern workforce. The conversation touched on the need for adaptive learning strategies to bridge the digital divide, adhere to ethical standards, and prepare students for an AI-driven future.
Institutional Responsibility and Ethical AI: Finally, the panel urged UWW to lead in integrating generative AI into academia responsibly. This involves safeguarding student privacy, ensuring equitable access to generative AI resources, and fostering an environment where ethical use of generative AI is standard practice.
As we continue to explore the vast potential of AI, these insights from our expert panel offer a roadmap for integrating AI into our academic practices. The LTC and LEARN Center are committed to embracing this technological wave with responsibility and foresight, ensuring that our faculty, staff, and students are well-equipped for the challenges and opportunities of an AI-influenced world. Questions or suggestions? Email the LTC!
Miss the discussion? Catch the recording here.