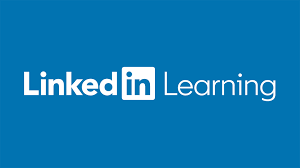 Need to develop more advanced skills with Microsoft Office tools? Do your students need training with specific software like Adobe InDesign or SPSS?
What is LinkedIn Learning?
LinkedIn Learning is a video- based learning platform available to all UW-W faculty, staff, and students, that offers the latest academic, creative, business, and wellness skill development through high-quality instructional videos by industry experts. Often these courses are accompanied by exercise files, handouts, and other resources to support your growth.
Explore a wide range of learning opportunities to dive deeper into Microsoft Office or Adobe Creative Cloud (which includes Photoshop, Illustrator, InDesign, and more!). Advance your skills in Microsoft Excel or Microsoft PowerPoint with LinkedIn Learning's pathways – download the exercise files to practice in real time.
Linkedin Learning offers more than in-depth technology training. The service also proposes courses in project management, soft skills for better leadership, best practices for hybrid work teams, and much, much more!
Check out some of the neat ways UW-W faculty integrate LinkedIn Learning into their courses!
How can I get started?
Access full video training courses by going to https://go.uww.edu/linkedinlearning, then log in using your Net-ID and password.

First time user? Check out our step-by-step process to login to LinkedIn Learning. If you encounter difficulty with logging in, feel free to contact the UW-W Help Desk via email [ helpdesk@uww.edu ] or phone [262-472-4357].

Join us on December 6, 2021 at 2:00PM for a workshop on ways to integrate LinkedIn Learning's on-demand video tutorials into your course content! We'll explore what's available, how to use it, and several use cases for in classroom activities. LinkedIn Learning can supplement courses with lectures, materials, and customized playlists.