Earlier this year, the Learning Technology Center (LTC) relocated all existing documentation from our old site (spaces.uww.edu) to the new location within the ServiceNow Knowledge Base. Redirects that were put in place on spaces.uww.edu will be removed on December 1st, 2021. Please check to make sure your links are updated!
How can I easily check the links within my Canvas Course?
The Canvas Course Link Validator is a great way to verify links in your course! In most cases, it will be able to detect links that may still exist within your course that reference pages on the old documentation site.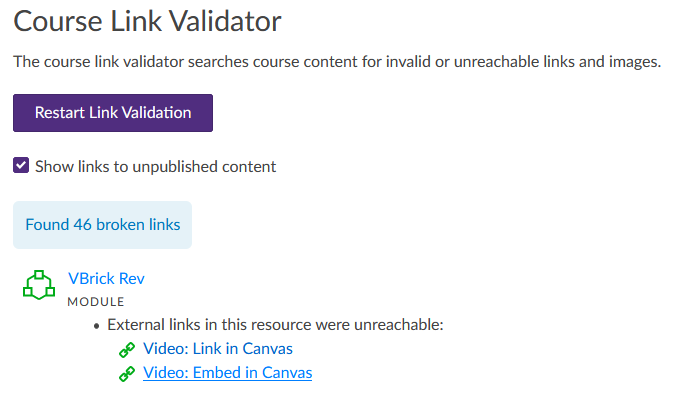 Are the links already disabled – they are not loading?
Currently, links to spaces.uww.edu are only available when you are on campus or connected to the Remote Access VPN. This was a necessary change for due to security concerns.
Please contact the Learning Technology Center if you have any questions about this change.