With the latest versions of Google Chrome and Safari, an issue can occur when videos from Rev (http://streaming.uww.edu) are embedded inside of your Canvas course.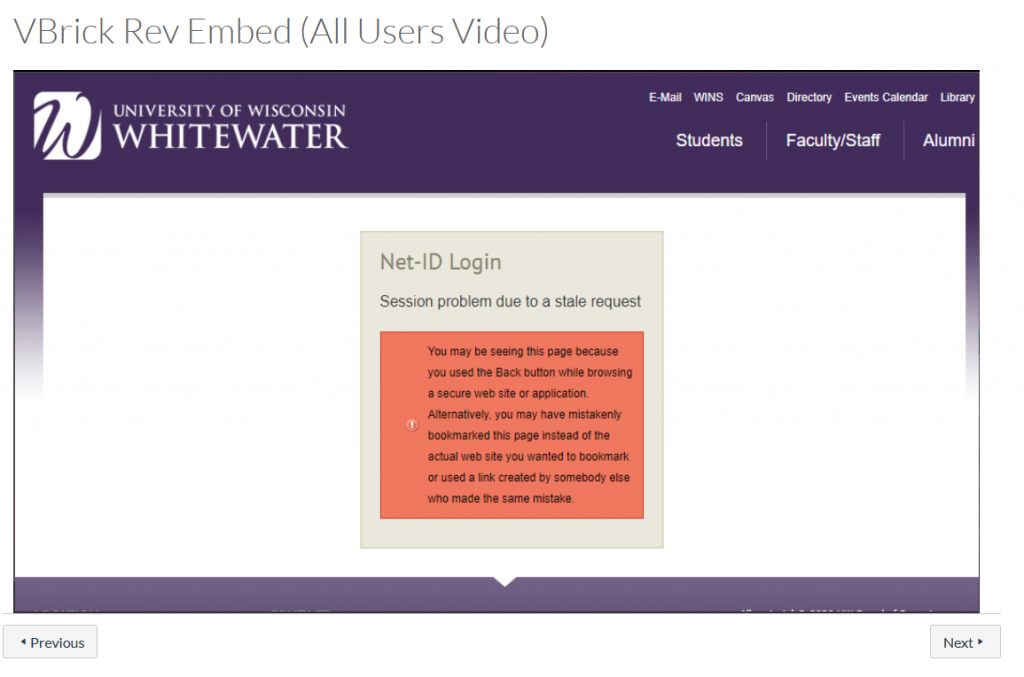 We are currently working on a solution. In the meantime, please use one of the following workarounds:
Workaround 1: Use a web browser other than Google Chrome or Safari to access the video in the Canvas course.
Workaround 2: Login to streaming.uww.edu first, and then load the link in Canvas. This will allow the video to load as expected in Canvas. This does work in both Google Chrome and Safari.
Workaround 3: The issue is only impacting videos that are embedded in Canvas. As a workaround, you could change the embedded video to be a link instead. Instructions are available at: https://spaces.uww.edu/x/F4Gc
If you have additional questions about this issue, please contact the Learning Technology Center.