On May 18, the campus community gathered at the Celebrating Teaching and Learning Conference to celebrate innovative teaching and learning initiatives at UW-Whitewater. The Learning Technology Center, LEARN Center, and Office of Academic Assessment proudly hosted this engaging professional development opportunity. Many thanks to those wo were able to attend and to those who worked behind the scenes!
Two of the afternoon sessions showcased the technological innovations by Steven Girard, associate professor of chemistry and Lama Bergstrand Othman, associate professor of special education, finalists for the 2022 Cisco/Presidio Teaching with Technology Innovator Honorarium.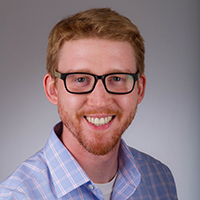 Steven Girard's presentation "Technologies to Improve Student Accessibility" described assembling/coauthoring free and fully open-source educational resource (OER) textbooks for use in his chemistry courses, and designing an augmented reality (AR) app with his colleague Fred Leighton, assistant professor of media arts and game development.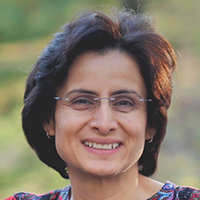 Lama Bergstrand Othman outlined how the SAMR and TPACK frameworks inform her teaching, how she models them for future teachers, and how she encourages students to employ them in their work in her presentation "Future Teachers and Digital Classrooms."
The conference concluded with the announcement of this year's Cisco/Presidio "Teaching with Technology Innovator" honorarium, awarded to Steven Girard.
The Cisco/Presidio Teaching with Technology Innovator Honorarium recognizes an instructor who displays an outstanding commitment to leveraging learning technologies to solve common teaching challenges related to creating rich learning experiences to increase student success. This award is sponsored by Presidio and Cisco Systems in conjunction with ICIT and the LTC. Presidio and Cisco are proud of their work with institutions of higher education to inspire learning and connect campuses to enhance student outcomes. ICIT and the LTC are dedicated to working with instructors to understand teaching challenges, explore solutions, implement strategies, and evaluate their effectiveness.
Congratulations to each of this year's finalists, your innovative approaches in the classroom are much to be celebrated!