5 Reasons to Try out a Group Fitness Class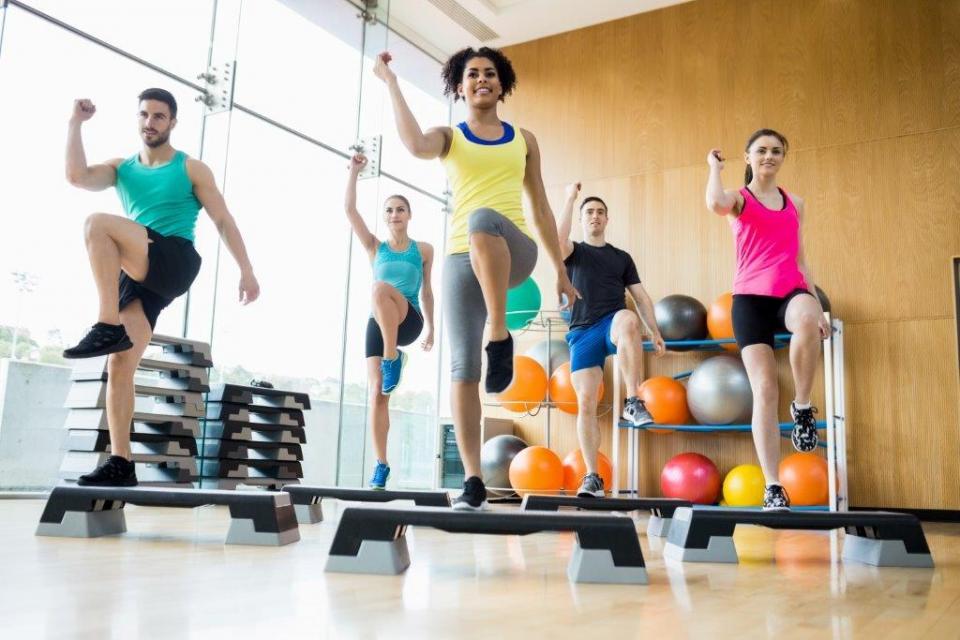 Fitness classes are offered at many gyms and fitness centers, but group fitness classes are offered right here on the University of Wisconsin-Whitewater campus! These classes are offered for free (membership included in your tuition fees) and all you have to do is register your membership if you are just starting out! Sign up for a class on IMLeagues and check out a variety of class options including cycling, yoga, core 360, step, strength-based classes, and many more! This blog is all about trying out a different way to work out by trying a group fitness class. Here are the 5 reasons you should give it a try:
Motivation

Being surrounded by other people just like you, doing the same workout, can really motivate you to keep pushing yourself to not give up or cut corners during the workout. It can also be motivating to be able to work out in a setting where you are being instructed and pushed to keep going.

It's more fun!

Working out alone can be relaxing and a chance to escape, but instead of listening to music with headphones while running on the treadmill, being in a group setting with high energy and loud music can make working out go by faster and more fun!

Go at your own pace

Although working out alone gives you a chance to go at your own pace, the group classes do too! They push you to give your maximum effort but there are modifications where you can choose which level you want to work out at. This keeps you working hard, motivated, and encouraged!

You are held accountable

Keep with the same few classes every week and keep yourself accountable by going to those specific classes. Your friends can also join you in the class, and they can help you stay accountable for making sure you go to the class.

Find new people to work out with

If you keep going to the same class every week, other people are likely doing the same, so you will start to meet people that attend the same class as you. This makes the classes more fun, a way to meet new people, and keep your motivation and encouragement levels high!
It's the new year so give a group fitness class a try! You might end up enjoying working out more and feel more motivated to keep going back!
Strive for progress not perfection!
Kayla Withrow
---