The Summer of Wellness. (Part 2)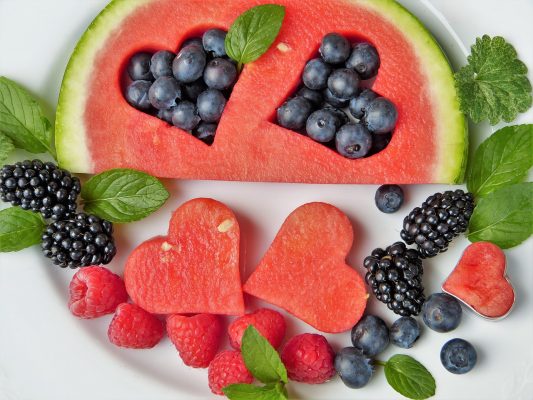 Throughout this summer blog series there will be health and wellness tips, workouts, healthy meal ideas, and how to care for your mental wellbeing. Follow along this summer to make a positive change in your lifestyle and wellbeing by doing simple activities, exercise, and caring for your mental health.
In part 1 of this blog series, we talked about how to start your summer off on a strong and positive note. It focused on self-care, getting outside, and making time for exercise. The first blog is linked below. This second blog will focus on healthy breakfast and snack ideas. A form of self-care is eating right, and exercise becomes easier when you take care of yourself! Some of these recipes you could even take on your next hike!
Healthy Breakfast Ideas:
Acai Bowls

Acai bowls have become super popular in the last few years at lots of restaurants and cafes, and they're super easy to make on your own! They are essentially a smoothie with granola and other toppings. The recipe linked above gives you specific fruits to use but you can use whatever you want! Maybe add some protein in through spinach or protein powder. Granola is a great protein-packed food that gives a nice crunch to the bowl. Grab your blender and test one of these out!

Egg in a hole

Bring back a piece of your childhood and try the classic egg in a hole. This way you can get the egg, yolk, and toast all in one delicious bite while getting your protein in for the day. Everyone knows that different-shaped food is more fun to eat anyways!

Breakfast burrito

Breakfast burritos are a great option if you want to meal prep and personalize your breakfast. Burritos can be wrapped in any type of tortilla. Toss some eggs, sausage, cheese, or peppers in there. The sky is the limit. Roll these up, wrap them in foil, and pop them in the fridge. The morning of, warm them in a skillet for a few minutes, and voila!
Healthy Snack Ideas:
Frozen yogurt bars

This is a personal go-to snack of mine. It's so quick and easy to customize. These bars involve yogurt, protein, and fruit. They have lots of protein and you can add in granola, honey, or some mini chocolate chips for added flair. Lactose intolerant? Not to worry, these are great with any dairy-free yogurt as well! Pop these in the freezer and in no time, you will be having a yummy snack to cool you off in the summer heat.

Protein balls

These protein balls are great to grab and go for your next adventure. With only a few ingredients you likely have on hand these are a delicious snack. You can choose which protein you want to incorporate into these. If you used mini chocolate chips from the recipe before, toss some in there to crave your sweet tooth in a healthy way.

Kale chips

This snack is definitely unique, low-cost, and great to eat on the go. These kale chips are super easy. All you have to do is take a bundle of kale, dry and salt them, and pop them in the oven. Kale is a superfood, packed with great vitamins. This is a unique way to experience this leafy green, and maybe try pairing it with a low-fat ranch or Caesar dressing.
Part 2 hopefully encourages you to eat better and take some of these new snacks on your next adventure. Summer is a great time to get outside, explore nature, and take care of yourself. Making time for you is essential. Catching up on vitamin D can be a great way to do that, as well as eating right. Breakfast is the most important meal of the day but is often skipped. Test out these new recipes to switch it up and give you the energy to tackle your goals.
Strive for progress not perfection!
Kayla Withrow
---