Chick-Fil-A
December 3, 2020
8:07 pm
Food
I know this is one of my favorite fast food places, but does their kid's meal uphold that reputation?
Let's see what was included: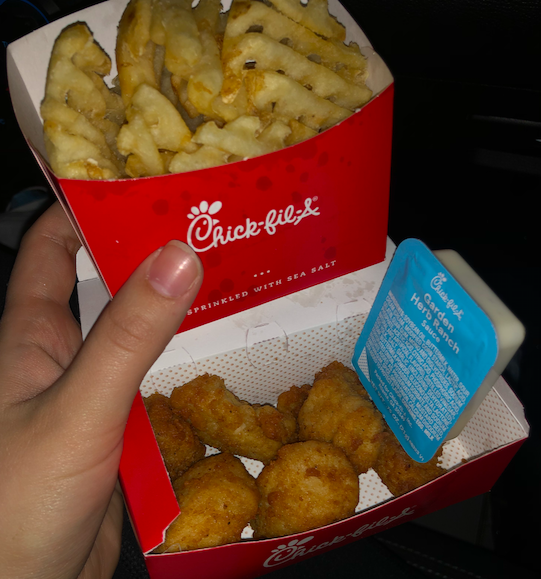 6 count nuggets
Choice of dipping sauce
Milk or Juice
Fries, Apple Sauce, Fruit cup, or Mac&Cheese
Toy
Score: 9/10
Size Portion
These nuggets were bite sized, which are perfect for smaller kids so they don't have to bite off a huge tender. This meal was perfect and filling, especially with the fries. If it were a small child, they probably wouldn't have finished all of this–but that's better than not having enough.
Score: 9/10
Price
The price was $5.25 before tax, and that is usually the price for a kid's meal. With a toy, choice of side, 6 nuggets and drink, that is a great deal. Since it is the average price for a kids meal like this, it does get a pretty average score from the past reviews. Therefore, if it were below $5 it would get a 10.
Score: 8/10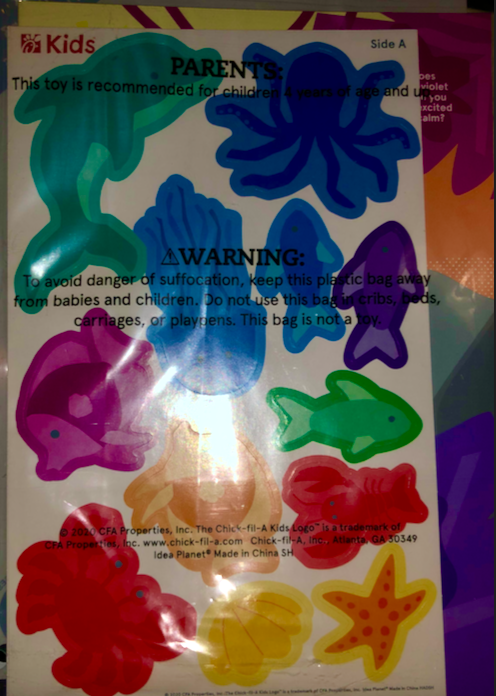 Dipping Sauces
Their ranch list was pretty extensive, more than other fast food restaurants:
Chick-fil-A Sauce
Polynesian Sauce
BBQ
Honey Mustard
Garden Herb Ranch
Zesty Buffalo
Sweet and Spicy Sriracha
Honey Roasted BBQ
I, of course, got the ranch and it was *chefs kiss*. The garlic herb really brought out the flavors in the nuggets and was perfectly paired. This is the best ranch I have ever had at a fast food restaurant. I have also heard the Chick-fil-A sauce is amazing too so I will have to try that next time. I am very impressed with this list and the ranch.
Score: 10/10
Taste
The waffle fries were the perfect amount of salty, crispy on the outside and soft on the inside (better when you dip them in their ranch). The garlic herb ranch was amazing, with the garlic complimenting the juicy chicken. The nuggets had the stringy pieces when you bite into it, so you know its from an actual chicken–not spongey from grind up parts. Overall amazing, and I would definitely get this meal again (probably in the regular meal).
Score: 10/10
Overall
Score: 9.2