Buffalo Wild Wings
November 27, 2020
4:04 pm
Food
Known for their range of sauces, let's see how their chicken holds up.
Let's see what was included: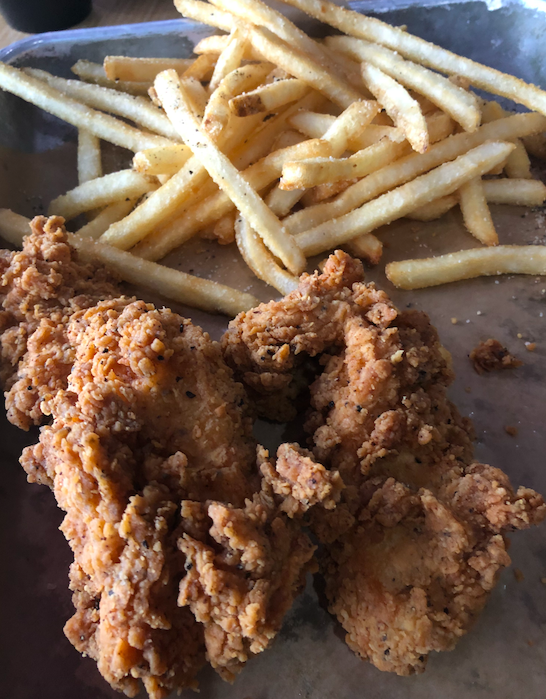 2 hand breaded chicken tenders
French fries
Low-fat milk or chocolate milk
Dipping sauce
Score: 8/10
Price
The price of this meal came out to be 5.99 before tax and tip. This is a pretty good price for what you get. With a drink included at a sit-down restaurant is rare, usually you just get the meal with fries. Plus the size portions of these are huge, so you are getting what you paid for and then some.
Score: 9/10
Size Portion
Like I said before, these tenders are a bigger size than the usual palm sized tenders. These were thick and more circular than the uniform flat tenders. You are getting a lot more chicken than the usual for around the same price of $5.
Score: 9/10
Dipping Sauces
This portion is a bit complicated, as there are actual dipping sauces or the signature sauces like you get with wings. Of course you get a choice to have no sauce, but it is offered. I think this is an extensive list, but the side choices offered are kind of lacking. Plus, this being a kid's meal item, not many would choose those sauces as they are too much for them to handle–but you never know. I think it's good to have as an option but not necessary.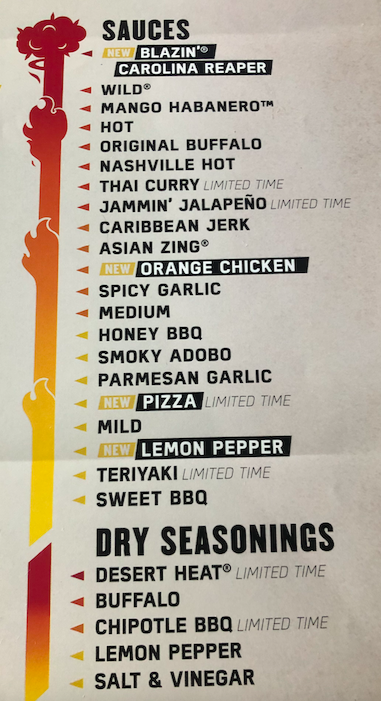 Side Dipping Sauces
Score: 7/10
Taste
These tenders were pretty tasteful. The breading was peppery, but not too much where it would overpower the chicken. If anything, there was too much chicken in comparison to the breading. I wouldn't consider it a bad thing until the breading is acting like skin on the meat, basically no breading at all. This was not the case. The breading was a bit hard, had a bit of a crunch. Super juicy chicken, with a light peppery breading. The fries were also tasty with a crisp outside and light inside, and salt and pepper seasoned on them as well.
Score: 8/10
Overall
Score: 8.2