Culver's
October 2, 2020
10:43 am
Food, Uncategorized
I stopped at the Culver's in Whitewater, WI for the first review.
Let's see what was included:
2 Chicken tenders
Small fry
Choice of dipping sauce
Small drink
Free scoop of ice cream
Scoopie Token for future visits
Score: 10/10
Price
Score: 9/10
Total price for this meal was $6.21 after tax. You really get a bang for your buck with this basket, as it includes the meal itself (2 piece chicken tenders, fries, drink) and a free scoop of ice cream with one free topping of your choice. There are different flavors of the day, which I usually pick if I am interested in that specific flavor for that day. You ALSO get one scoopie token that you can save up to 10 for a free meal or your choice of scoopie gear: (football, kickball, soccer ball, basketball, plush scoopie, or a plush fudge).
Size portions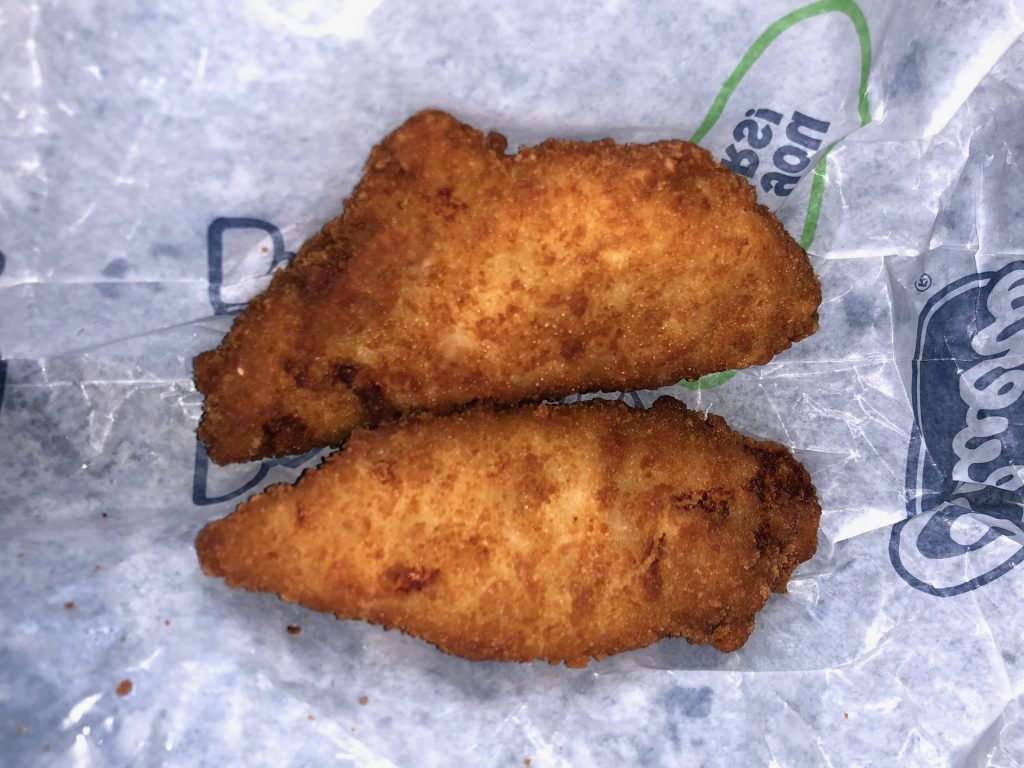 Score: 8/10
These kids menu item are generally the same size. These chicken tenders might be a little bigger and thicker than normal kid's chicken tenders. The size portion is great, it might be a little too much for someone with a small stomach (along with eating fries and ice cream) it could fill them up fast.
Dipping Sauces
Score: 6/10
Choices of dipping sauces really makes or breaks the meal. If I don't have anything to dip the tenders into, or the sauce of choice wasn't the best, it affects the score as well as everything else. Choices include:
BBQ Sauce
Honey Mustard
Ranch
Culver's ranch is not the best but it isn't the worst either. I like the ranch because it is a thicker, creamier ranch than most– but there isn't much taste to it.
Taste
Score: 8/10
The chicken tenders are juicy and the breading stays on the tender. Ripping it apart, you can see it is made from the tender part of the white meat chicken. The crinkly fries were crispy on the outside, soft on the inside. They were also the perfect amount of salty. The ranch was alright, kind of bland– it was good to eat with the tenders. I got a chocolate scoop of custard, which never disappoints.
Overall
Score: 8.2