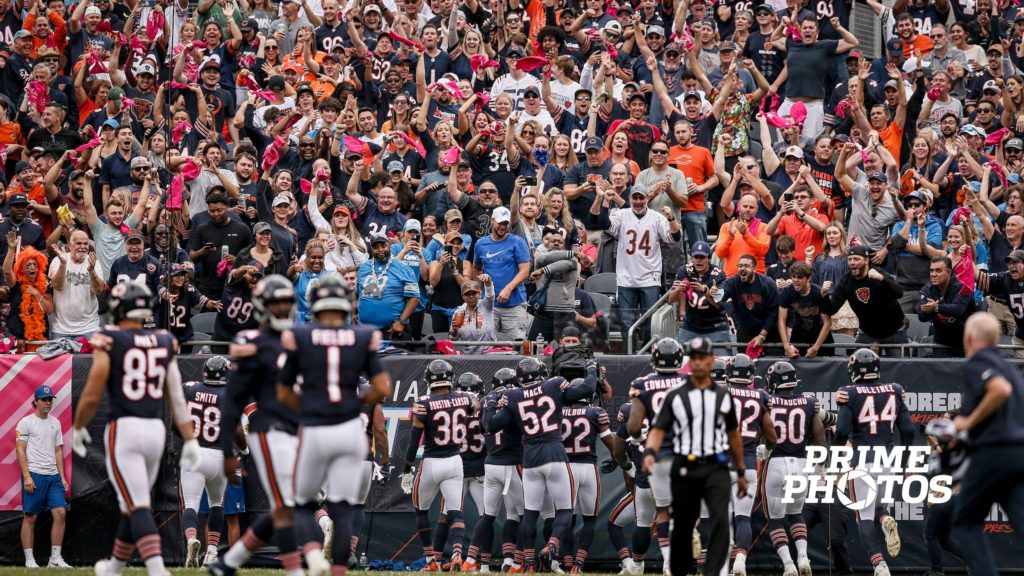 By MIKE BLAKE
Chicago Sports News Now
October 6, 2021, at 6:00 PM
After Sunday's win over the Detroit Lions, the Chicago Bears head coach informed Fields that he would become the team's starting quarterback moving forward over Andy Dalton who was the original first string but was hurt Week 1 due to a left knee injury.
Instead of celebrating, Justin Fields chose to stay in and watch film on games to continue growing and to get good wins on Sundays. It's moments like these that Fields is taking to being the Bears franchise quarterback. After throwing for 209 yards in a 24-14 victory at Soldier Field, Nagy spoke on Monday that when healthy, Dalton will take back over as starting quarterback, but after long talks with his coaching staff and Fields continuing to show growth and improvement since being drafted, he made the decision to give Fields the starting job.
So far this season, Fields has completed 25 of 52 passes for 347 yards with no touchdowns and two interceptions. He has had 17 carries for 55 yards and a touchdown. He has been sacked 12 times, nine of which came in from Week 3 against the Cleveland Browns.
There is definitely going to be a learning curve for sure. But Justin will have both Dalton and Foles along with his coaches to help adjust to changes and new offense schemes. This week the Bears head to Paradise, Nevada to face off against the Raiders which is going to be one of the hardest opponents they will play this season, but Justin Fields has worked really hard to get to this point and no matter the outcome of Sunday's games, he's ready for this opportunity.