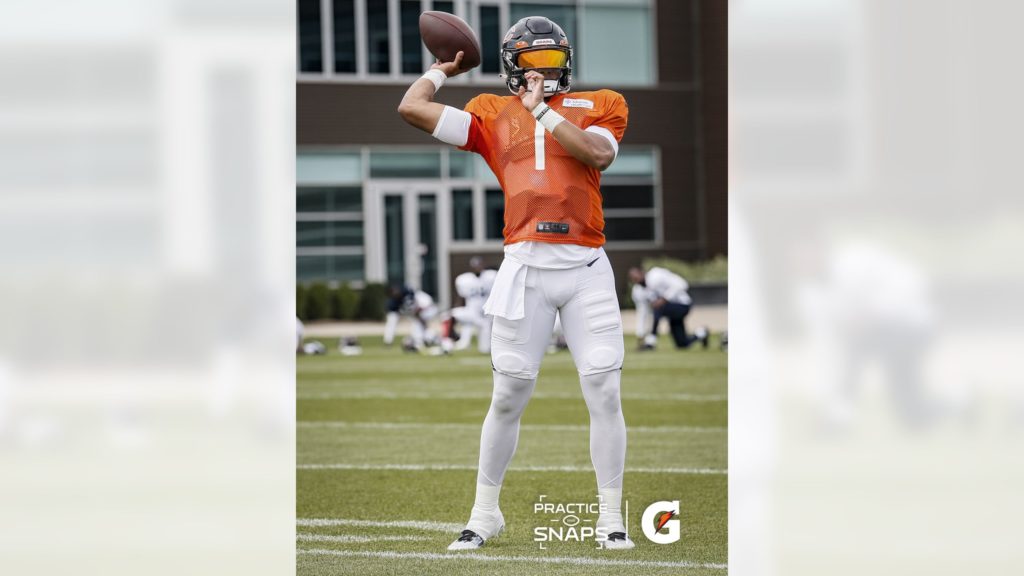 By MIKE BLAKE
Chicago Sports News Now
September 22, 2021, at 2:40 PM
After the Chicago Bears defeated the Cincinnati Bengals 20-17, head coach Matt Nagy announced that Justin Fields will be the starting QB going into the third week of the season vs. the Browns in Cleveland.
With Andy Dalton hurt due to a left knee injury, this gives Justin Fields the opportunity he has been dying to achieve and to show the fans that he is not bust but rather a QB who will put in every ounce of effort to prove himself as a good quarterback. Now, with not much playing it is expected that Fields' will have a bit of a struggle when moved into the starting job and the games that come afterward.
Once Fields plays, adjusts to the offense, and gains more experience overall he will quickly adapt to the role of starting quarterback for the Chicago Bears. Everyone knows that this is the moment all Chicago Bears fans have been waiting for is Justin Fields finally getting his first career start. Even if the Bears lose on Sunday to the Browns, hopefully, they see Fields' work ethic and potential and continue making him starting quarterback for the remainder of the season regardless if Andy Dalton returns.