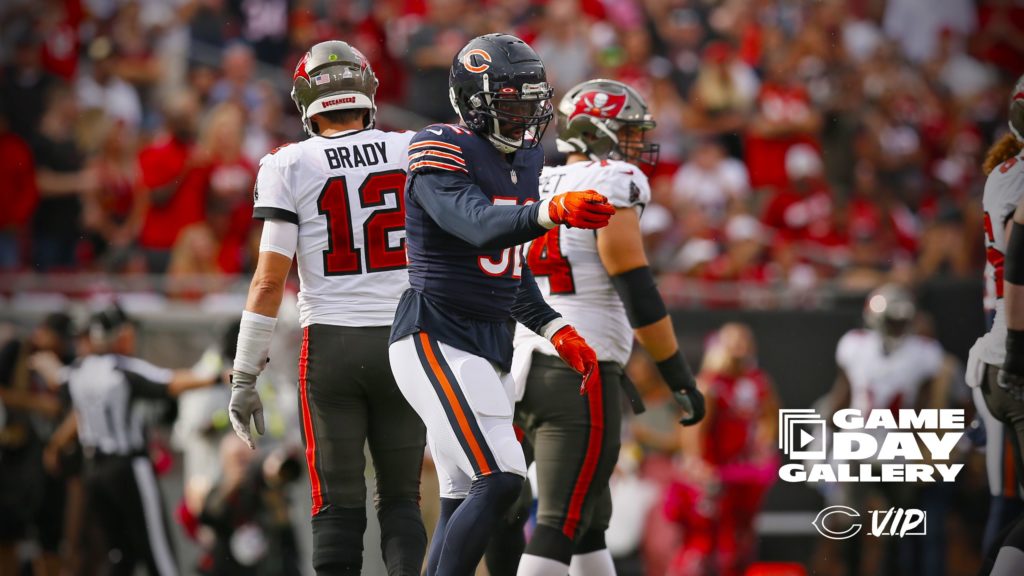 By MIKE BLAKE
Chicago Sports News Now
October 29, 2021, at 9:30 PM
Sunday's game against the Tampa Bay Buccaneers is the perfect definition of the Chicago Bears football franchise. I am embarrassed calling myself a Chicago Bears fan. After winning the coin toss, and electing to receive the ball, the Buccaneers made quick work of getting the Bears offense off the field, forcing a three-and-out. This game was decided in the first 2 minutes of play. Not to mention that Justin Fields threw three interceptions and committed five turnovers. I understand he's a rookie, and the offensive line is horrendous to watch, which does not help Justin improve his abilities as starting QB.
Every mistake the Bears made Sunday, the Buccaneers capitalized on. I do not understand how you can just make so many mistakes in the first half of play. And with all these mistakes the offense made really screwed over the defense performance who found themselves not getting a break and being worn down by Tom Brady and the Buccaneers offense.
Don't let the Chicago Bears embarrassing 38-3 loss to Tampa distract you from the fact that my group and I will be covering Saturday's homecoming football game at Perkins Stadium vs. UWEC. Be sure to check out Twitter.com/mblake99 for pre-game news and coverage during the event!