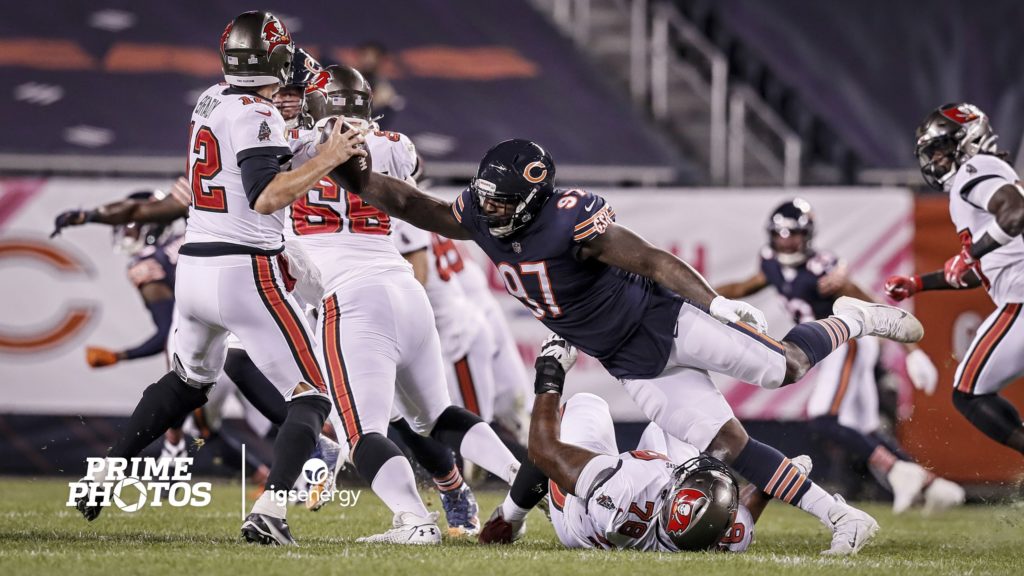 By MIKE BLAKE
Chicago Sports News Now
October 21, 2021, at 7:30 PM
This Sunday, October 24th, the Chicago Bears travel down to Tampa, Florida, to face-off against Tom Brady and the Buccaneers for the second consecutive year.
The Bears finally figured out that running the ball is the only way they are keeping up with teams this season. The Buccaneers have allowed the fewest rushing yards this season, which means both O-line & Justin Fields need to have a big game and perform under the immense pressure in the Florida heat. This will force the Bears to throw the ball more than they would probably like to. Not to mention, the Bears are in the Top 3 for rushing yards, but if Tampa takes the passing game away and stops the run it's over.
Already this season, the Bears have played three really good teams, the Rams and Browns, which were both away, and most recently the Packers which was Sunday. However, the Bears did beat both the Las Vegas Raiders and the Cincinnati Bengals of whom both have winning records. Before this season, the last time they beat a good team was their win over the Bucs about a year ago, but that was a case of catching them at the right time. The Buccaneers were on a short rest/travel week last year – and Tom Brady was still getting used to the Buccaneer's offense when they lost at Soldier Field.
But unfortunately, the defending champs will be rested and with them playing at home, they will most likely steamroll the Bears.