REFRESH & RECHARGE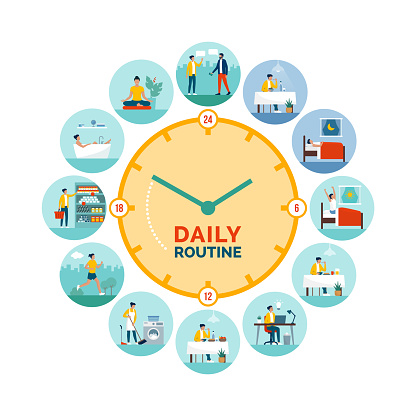 As Spring Semester begins, take time to prepare yourself. Hopefully throughout the entirety of winter break you were able to catch up on your sleep and spend quality time with family and friends. As a college student, you know the semester can hit at full force the first or second week, so it is important to rest and recharge in the time before to set yourself up. This blog is going to discuss ways you can refresh and recharge not only before the start of school but continuing on throughout the semester. Below are some tips that you can hopefully use to set yourself up for success in 2022:
Socially distance yourself from your phone

Take a day away from your phone or even for a few hours. Leave it at home when you go to class or run to the grocery store, and it will help you take a mental break from your screen. You can also try deleting apps that waste your time and set goals on how many hours you allow yourself on your screen.

Clean your desktop and notebooks

Starting the new semester can be filled with a lot of anxiety and stress. Cleaning and organizing will set yourself up for success for the coming semester and a way of doing that is clearing off your desktop or documents on your laptop. Get your binders or notebooks cleared out and prepped for your new upcoming classes. 

Scan the syllabus

It seems simple enough, but we know how difficult it is to remember everything in each class and their requirements. Study the syllabus as the semester begins because we all know how quickly 5 classes can all start to blend together. The best method I have discovered to organize is to first find all your due dates for exams and assignments. I have created a template of the chart I have used for the past 4 semesters, and it is linked here. Feel free to use it how you like and organize it by the due dates. Check off the assignments or exams as you complete them, and you no longer have to worry that you forgot an assignment. 

Start a steady sleep schedule

Beginning a sleep schedule by going to bed and waking up at the same time every day can be difficult. Attempting to try a new sleep schedule can help you get more rest and keep a more consistent routine. It seems easier said than done but once you achieve it your sleep will be more consistent and more effective.

Take a break

Even though we just returned from a month-long break from school, all the stress and anxiety can return especially at the start of the semester. Taking a break during your day that is effective to your day can be helpful for your motivation. An effective break does not mean whenever you feel like quitting and taking a break on TikTok. Set a timer for how long you will work until you can get a break, get a snack, drink water, take a longer break by working out or cleaning your room. If you set a time for a break and set how long your break will be you can use more of the time in your day to avoid some of that stress. 
I hope you can use these tips to lessen your stress and anxiety throughout the semester. Use them to recharge yourself and plan. Try rearranging and planning how you want to better yourself this semester, try using the assignment template or taking a walk break on a busy day filled with studying and homework. Good luck this semester and happy New Year!
Strive for progress not perfection!
Kayla Withrow
---