Easy and Healthy Fall Recipes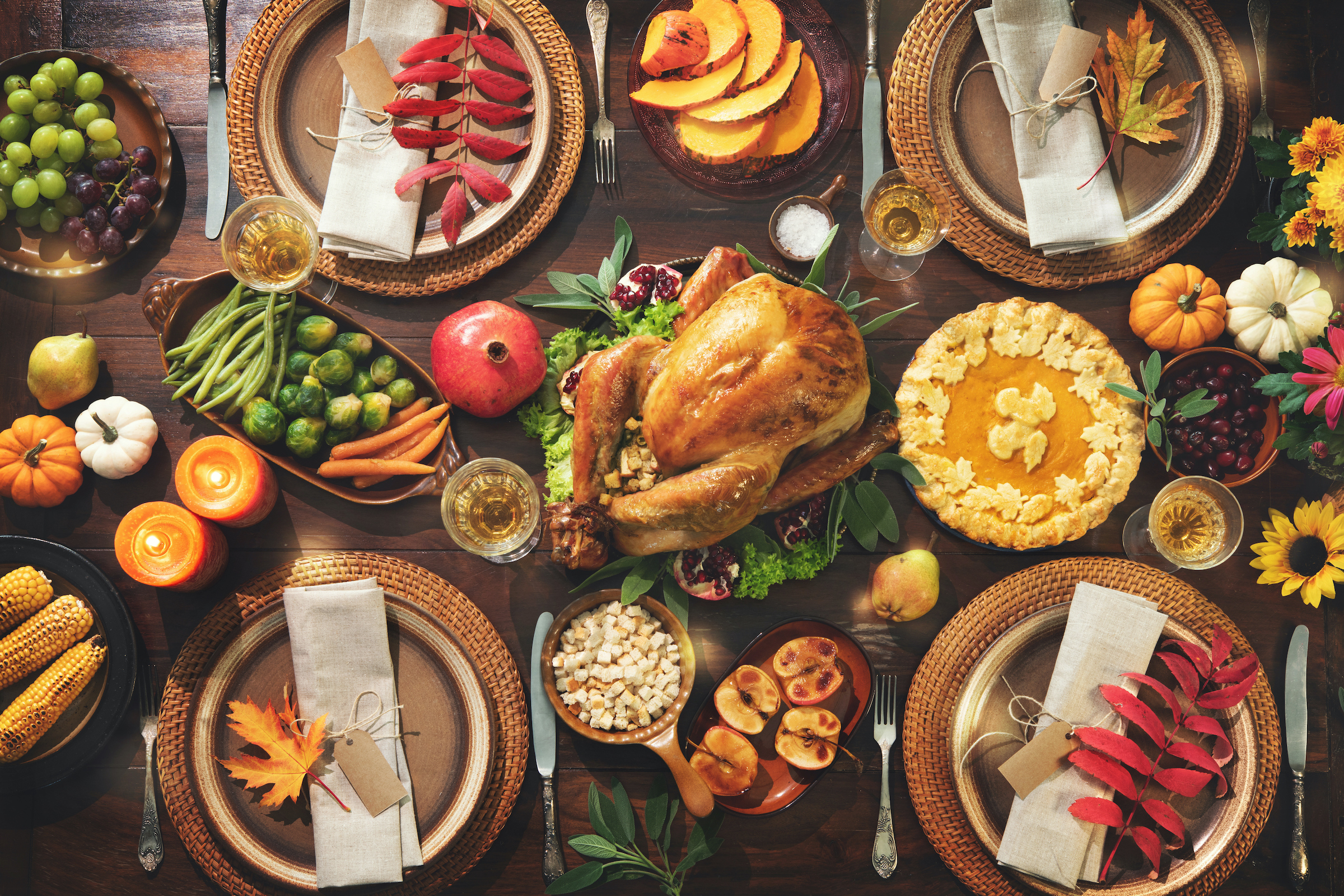 A few weeks ago we talked about healthy eating in the season of autumn in a blog titled, "Hello,
Autumn and Healthy Eating". Well, in today's blog we are going to continue with this theme of
healthy eating by sharing some of our favorite and simple recipes for the fall time. If you have
not already, make sure you go read our most recent blog on our site by clicking here or going to
blogs.uww.edu/warhawkfitness.
We all know that eating healthy is a struggle for many of us. Sometimes sugar and sweets just
sound better than a salad. However, what if I told you that you can eat healthy while enjoying
your food! You do not need to be a master chef to make these recipes. Perfect for the season,
below we will share some fall favorites that are easy to make and taste delicious.
Fall Recipes:

1) Sweet Potato and Black Bean Chili
This vegetarian recipe is low calorie, dairy free, low in sugar, high in fiber and great for a lunch
or dinner meal. It is also just as delicious preheated for leftovers, so you may want to double the
recipe. It includes some spices like chipotle, so hold those if you are not a spicy person. Be sure
to serve with cornbread or tortilla chips to fill you right up!
Ingredients:
1 tablespoon plus 2 teaspoons extra-virgin olive oil, 1 medium-large sweet potato, peeled and
diced, 1 large onion, diced, 4 cloves garlic, minced, 2 tablespoons chili powder, 4 teaspoons
ground cumin, 1/2 teaspoon ground chipotle chile, 1⁄4 teaspoon salt, 2 1⁄2 cups water, 2 15-ounce
cans black beans, rinsed, 1 14-ounce can diced tomatoes, 4 teaspoons lime juice, 1⁄2 cup
chopped fresh cilantro.
● Click here for instructions!
2) Veggie & Hummus Sandwich
This heart-healthy recipe has an abundance of different flavors and is easily modified. Low in
sodium and calories, high in fiber, this vegan sandwich is one of my go-to lunch meals. This
recipe only takes ten minutes to make and it serves one.
Ingredients:
2 slices whole grain bread, 3 tablespoons hummus, 1⁄4 avocado (mashed), 1⁄2 cup mixed salad
greens, 1⁄4 medium red bell pepper (sliced), 1⁄4 cup sliced cucumber, 1⁄4 cup shredded carrot.
● Click here for instructions!
3) Chicken Pot Pie
My family's favorite and what I would call a fan favorite overall is the chicken pot pie. This recipe
takes a little longer since it is cooked in the oven. However, this only takes 45 mins to prepare
and a total of an hour and thirty minutes with cooking time. This recipe is once again low in
calories and added sugars and contains a high amount of fiber. The ingredients are listed below!
Ingredients:
5 cups unsalted chicken broth, 2 tablespoons white miso, 1 teaspoons group pepper, 1⁄2
teaspoon kosher salt, 4 large sprigs thyme, 2 bay leave, 1 cup whole milk, 3⁄4 cup all-purpose
flour, 1 1⁄4 pounds boneless skinless chicken thighs cut to bite size pieces, 1 24 ounce package
frozen mixed vegetables (preferably peas, carrots, and corn), 1 10 ounce package frozen pearl
onions, 1 cup chopped flat-leaf parsley, 1 14 ounce package whole-wheat pie crust.
● Click here for instructions!
If you try any of these amazing fall recipes make sure to post a pic of the results and tag us on
Instagram @recsports_uww or Facebook at UW-Whitewater Rec Sports!
Do not get discouraged,

Cora Shircel
---