Ryder Cup smackdown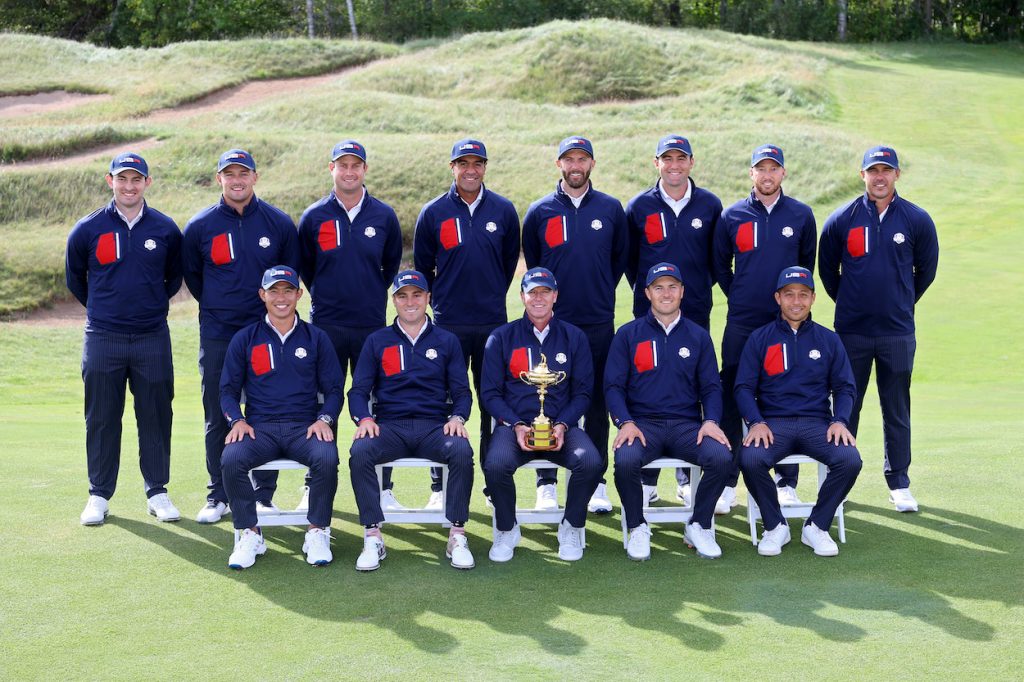 It has been a long year in waiting for golf fans, yet the weekend finally arrived. The 43rd Ryder Cup was held this past weekend on the Straits course at Whistling Straits, Haven, Wisconsin. Europe currently held the Ryder Cup after their last win in 2018 at Le Golf national. The Ryder Cup was originally scheduled on the 25-27 of September 2021, but due to the pandemic it got pushed back. Let's break down the three day weekend.
Now the Ryder Cup is a match play event, with each match worth one point.
Day 1 (Friday) – 4 foursomes matches and 4 fourball (better ball) matches
There were 4 groups of 4 foursomes that played each other, 2 Americans and 2 Europeans are considered a foursome. After the morning event Team USA was in the lead 3-1. After the second session of the day Team USA extended their lead even more 6-2, which is the largest lead since 2004 Ryder Cup.
Day 2 (Saturday) – same set up as Friday
The teams played in foursomes again against each other because the best action to watch. At the end of the day the United States extended their lead 11-5 which is the largest lead after two days in Ryder Cup action.
Day 3 (Sunday) – 12 singles matches
The United States went 7-3-2 in singles matches to defeat Europe 19-9.
To say the most exciting thing about the Ryder Cup (coming from someone who doesn't know golf that well) is that is happened in Wisconsin. Wisconsin is known for having beautiful golf courses and to have it in the peak of fall makes it even better. It brought revenue and attention to our great state for the weekend.
---
---