Gears of War is a third person shooter developed by Epic Games, The Coalition, People Can Fly, and MORE playable on Xbox 360 and Windows. This game follows Delta Squad's efforts to help deploy a Lightmass bomb deep in the Locust tunnels to wipe out the Locust threat.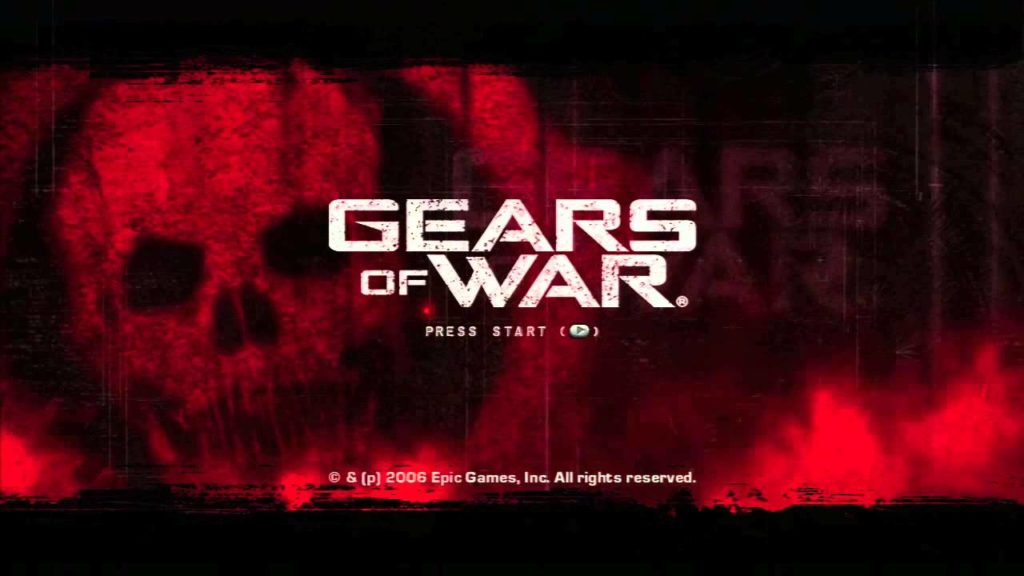 Gears of War is a phenomenal game. Not only is the story amazing but the graphics are really well done for when this game came out as well. The story starts out with Fenix and a soldier coming to break him out of prison. Then you are introduced to the games enemies called "The Locusts". Through out the game you walk and fight through parts of a dystopian looking city that has been ravaged by the locusts.
This story is very good, and unlike TimeShift, was very easy to follow along with. You always know what you are doing and where you are going, as well as the "why" you are doing something. I never once said "Yeah I know where I am going, but why do I have to go this way? Why am I doing this?" And once again with these Xbox 360 games compared to games today Gears was incredibly difficult even on the lowest difficulty. There were many times that I had to go back a redo multiple levels and try different strategies to complete a level.
The graphics of this game were amazing! There were multiple times while playing I would get caught up in the scenery of the game and just get lost looking at the buildings and all the objects surrounding the player. I think scenery and level design are one of my favorite pieces of story fps games because they tell an entire story all on their own.
This game I personally give a 4/5 for the Spartan Score. The story and graphics were amazing! The only thing is that for someone who isn't seasoned at FPS games this game even on the lowest difficulty is going to be pretty hard.