Health and Wellness Activities for the Summer: Part 3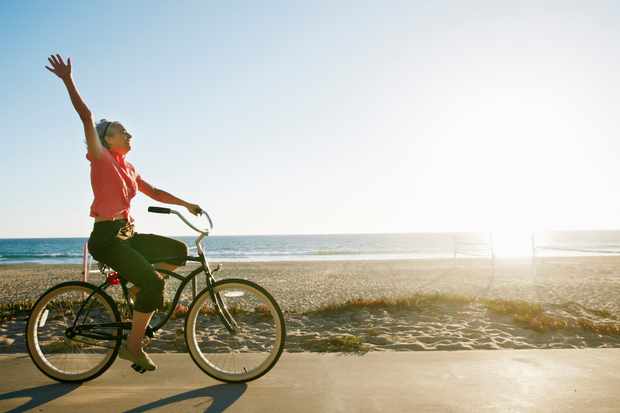 We are back again with our blog series titled "Health and Wellness Activities for
the Summer". This is part three of the summer blog series so make sure you go check
the first two before reading this by going to the main page of our website or clicking
here. As mentioned in our previous blog write ups, this is not the only blog series of the
summer. My good friend Kayla has also started a summer series about how to make
your impact this summer. However, for today's blog we will be continuing our list of fun
and unique summer activities. I personally always struggle to think of ways to fill my free
time with things that interest and inspire me. As always, let us know on our social media
platforms by tagging us if you do any of the following activities this summer! Our
Instagram is @recsports_uww. Find us on Facebook by searching UW-Whitewater Rec
Sports or by clicking here to view our summer content for all branches of Rec Sports.
So, without further ado, let's continue creating our summer bucket list for 2022.
Health and Wellness Activities That Will Help You Stay Active This Summer:
Go for a Bike Ride
Bike rides are one of my personal favorite ways to get a great workout in,
but take it at the speed you want it. It is always nice to have a relaxed leisurely bike ride with a friend or family member. However, you can also choose to go alone to clear your mind or go at your own pace as well! Overall, biking is such a versatile way to stay active.
Try out a Road Trip
One thing about me is that I love road trips. Growing up I had a big family
so we always chose to drive over flying to our vacation destinations. This really made me learn to love a good road trip. I find driving to be therapeutic in a way. You can talk to family and friends, or listen to your favorite podcast or playlist. In last week's blog we mentioned making your feel-good summer playlist. This is a great way to utilize this!
Have a Pool Day
I find pool days to be simply relaxing. Pick a day with your preferred
weather and head over to a pool. Whether you have an at home pool, a friends pool, or choose to drive over to a community pool, this is a good way to relax, catch some rays, and feel the heat!
Visit an Amusement Park
Lastly, visit an amusement park! I know that roller coasters are not for
everyone, but if you do like them I highly recommend this! I just recently went to Six Flags with some of my closest friends and it was an absolute blast. It is something I do not do often, but when I do it it is always a great time.
With many more weeks still left in the summer, be prepared for many more ideas!
Also, keep up with us on all of our socials which are above! Most importantly, remember
to make this summer your own and have fun. Whether you are spending your time
relaxing or working you can always find ways to be active, have fun, and be grateful!
Do not get discouraged,
Cora Shircel
---