Summertime Snacks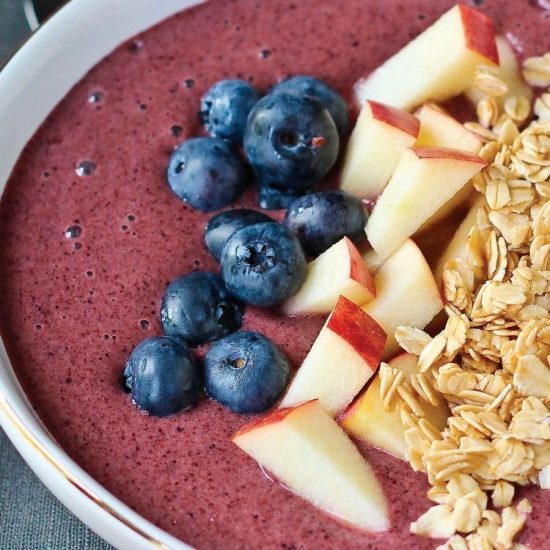 Although summertime is commonly known as a time for relaxation I am constantly finding myself booked and busy. That means I am always looking for fast or on-the-go recipes. Not only am I looking for simplicity in the food I make, but also nutritious, healthy snacks. Over the course of the month of June I have comprised a list of a few of my favorite on-the-go, nutritious snacks for any time of the day. Below are recommendations and recipes just for you! Many of these snacks are dairy free and vegan, meaning they are inclusive for a variety of diets!
Nutritious Snack Ideas:
● Energy Balls
○ These energy balls are super easy to make as they require no baking and are full of "feel-good" ingredients. Not only that, but they only call for seven key ingredients, many of which may already be in our kitchen! These ingredients include: old-fashioned oats, shredded coconut, creamy peanut butter, ground flaxseed, semisweet chocolate chips, honey, and vanilla extract. Another optional ingredient is chia seeds which are a great source of nutrients. Used THIS LINK to gain access to the full recipe and try them out yourself!
● Protein Shake
○ Whether you exercise daily or not, it is always good to get your protein in for the day. Smoothies are a super easy way to do this. All you need for this recipe is a blender or any smoothie bullet. Personally, I like to add my fruits of choice, dairy free vanilla yogurt, chia seeds, almond milk (or any non-dairy milk), and spinach into my smoothies. The fruit and yogurt add great sweet flavors while the chia seeds are full of nutrients and the spinach is rich in protein. The milk helps with the blending and consistency! Feel free to change up this recipe to your liking. Remember, it's your body, fuel it well!
● Avocado Toast with Egg
○ Not only is this snack very aesthetically appealing and trendy at the moment, it is also full of health benefits for you. This snack/meal idea is super self explanatory. You toast bread and mash up avocado on top of it. Fry up an egg however you like and add it on top! I like to use whole grain wheat bread as I enjoy the taste and it is healthier than plain white bread. To add more flavor I personally like to add everything bagel seasoning on top and squeeze on half a lemon for flavor. This recipe offers healthy fats and is high in fiber. It is known to help with weight loss and on top of everything it just tastes good!
● Overnight Oats
○ As a child I always thought oatmeal looked "gross" so I would not eat it. Now that I am older it is one of my favorite meals/snacks. You can always buy the instant oatmeal packets from the store, but it is much healthier to make your own. This way you can also add what you like and don't like and mix it up. Click THIS LINK for a few of my favorite overnight oat recipes with minimal ingredients and lots of health benefits! This can be made the night before or up to three days before!
● Apples and Peanut Butter
○ Apples and peanut butter is another self explanatory snack. Just cut up an apple how you like and dip it in your favorite peanut butter. If you have a peanut allergy you can substitute for another type of butter such as sunflower seed butter or almond butter! This can be made on the go easily and takes about two minutes to prepare. There are many more easy summertime snacks to try! My favorite way to find new recipes is through pinterest or just by talking to friends with similar taste. Remember, fuel your body well!
Do not get discouraged.
Cora Shircel
---
---