If you've been wanting to create some unique pieces of clothing, this craft is perfect for you! Let me show you how to make your very own piece of clothing. All you'll need is an iron, some transfer paper, and your clothing of choice. I chose to do a cotton t-shirt because why not?
Necessities:
Transfer paper
Iron
Cotton T-shirt or sweatshirt
Printer
Step 1:
Pick out your desired design you'd love on your piece of clothing! I chose to do the Roberta's Art Gallery logo here on campus! Before you print your design, be sure to mirror your image like I did, so that it transfers on to your shirt correctly. Since my design had text, it was extra important that I mirror the image. For example, I held my paper up to the sunlight so I could see what it would look like when ironed on to the shirt. Also, be sure to print your design specifically on to your transfer paper!
Step 2:
Cut out your design of course! Do this with extra caution since the outline of your cut may be visible when ironed on to your shirt.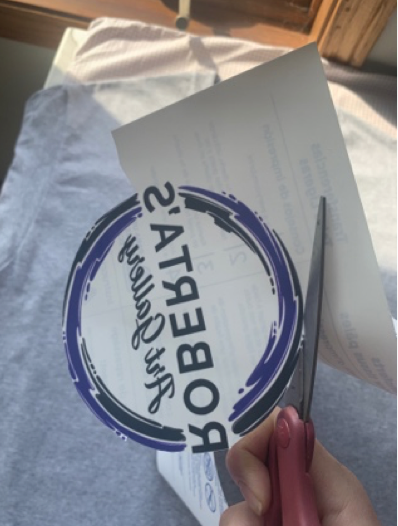 Step 3:
It is recommended to use a surface harder than an ironing board, like a desk or a countertop. Lay down a pillowcase so you have a layer of fabric in between your t-shirt and your countertop. Iron out your pillowcase as well so that it doesn't transfer any wrinkles to your t-shirt accidentally.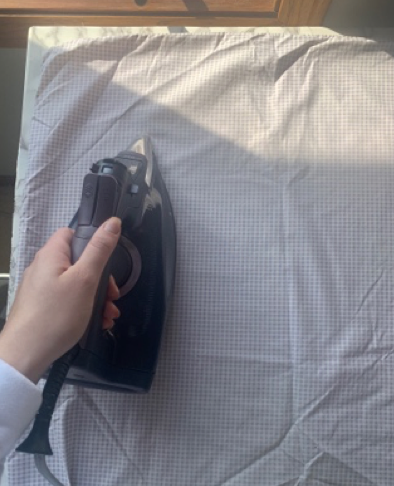 Step 4:
Iron out your t-shirt so that there are no wrinkles and you're working with a crisp, fresh t-shirt. Place your transfer paper design face down, and iron it on! I ironed mine on for around a minute and a half, making sure to firmly iron over the edges of the design. The bigger your design is, the longer you'd have to iron it on.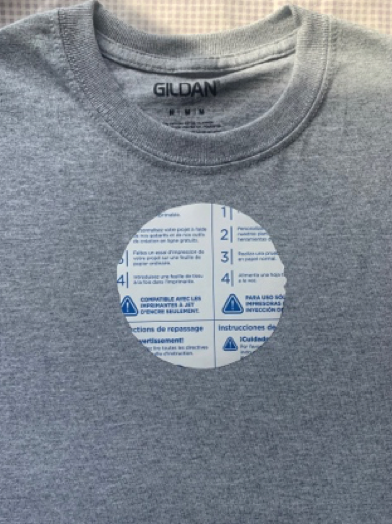 Step 5:
Wait around 3 minutes for your transfer paper to cool before peeling off the backing. Start peeling at a corner and carefully and slowly peel it off, and voilà! You now have your brand-new custom-made t shirt!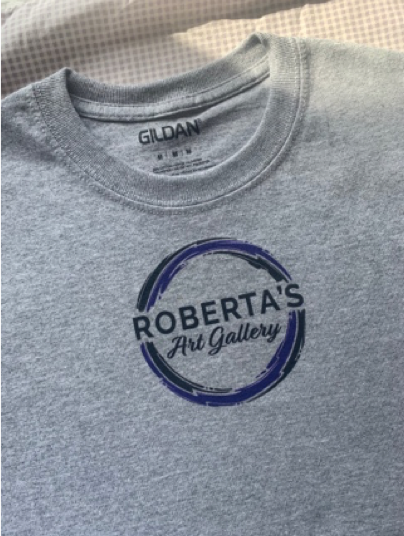 I hope you enjoyed this craft and made it unique to you! The opportunities and possibilities with this craft are literally endless. Thanks for crafting with me today, and just keep crafting!