College is a hectic time. Between classes, work, homework, and a social life, there isn't a whole lot of down time. It's important to make time for you, and make it a priority.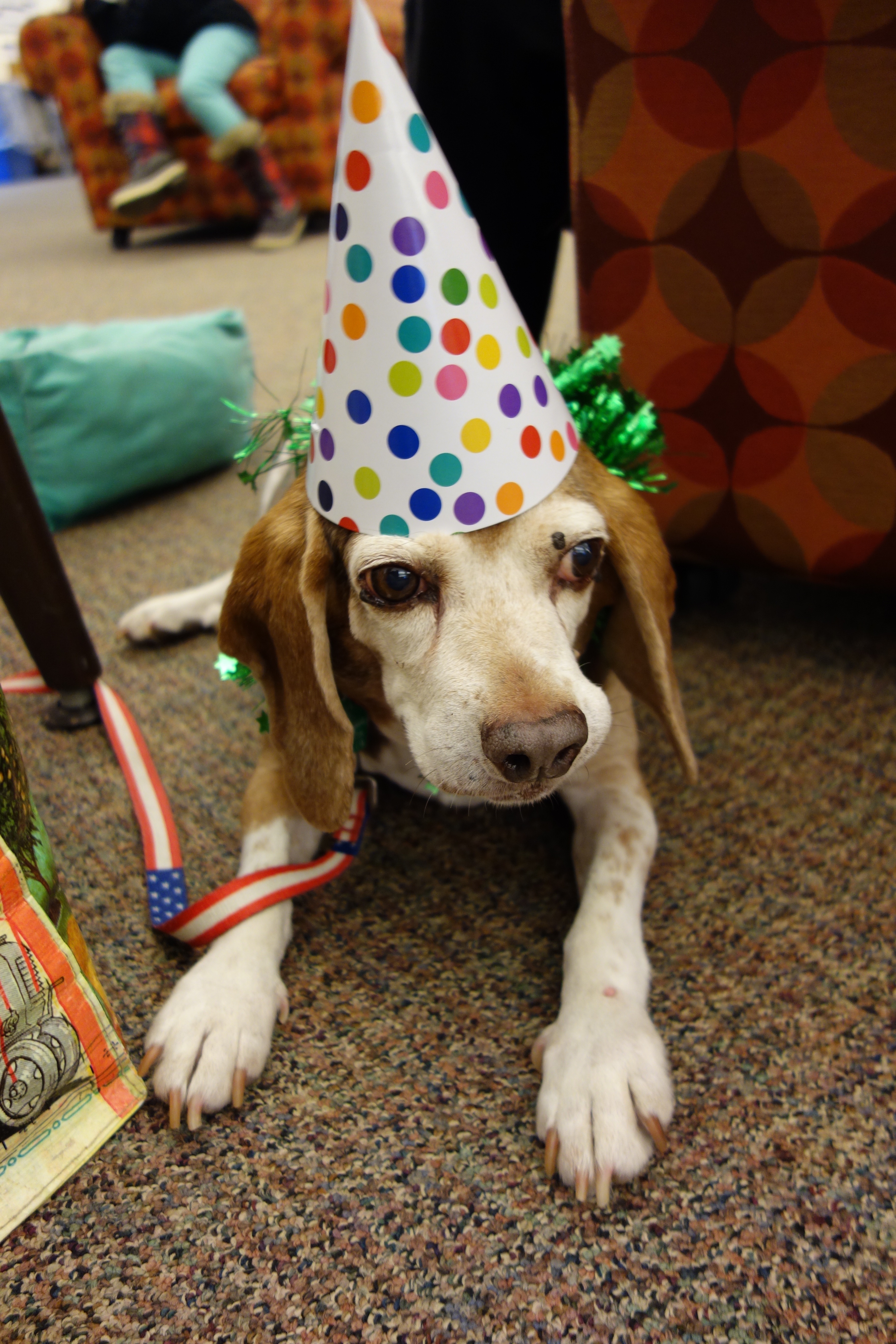 The Andersen Library takes pride in offering many stress reducing activities throughout the semester. Each week – see schedule – therapy dogs are welcomed into the library to interact with students, share some hugs and kisses, and beg for treats. Many of our students miss pets back home and relish the chance to learn more about the dogs and to relax.
Being creative is also a great outlet for stress reduction. Adult Coloring books are all the rage right now. Just about every bookstore has rows and rows of books dedicated to coloring everything from mermaids to kittens. We have been printing coloring pages for students since 2010, though in the last year we have seen the usage double. We also hold a variety of craft events, such as valentine card, buttons, stress balls, and more throughout the semester. Be sure to check out news and events page for information about what is coming.
Are you struggling with stress or anxiety? UW-W Health and Counseling Services provides some great information about helpful tips to manage anxiety symptoms and reduce and manage stress- http://www.uww.edu/uhcs/wellness-information/az/anxiety and http://www.uww.edu/uhcs/wellness-information/az/stress. If you would like additional mental health information, counselors at UHCS are happy to help, so give them a call (262) 472-1305.
Looking for more information related to mental health in college?  Try books like Mental Health Issues and the University Student, Beyond Measure: Rescuing an Overscheduled, Overtested, Underestimated Generation, or books about overcoming anxiety and staying calm.
Just want to relax?  Try out some relaxing music, or read about techniques for relaxation and mindfulness.
This site is not meant to replace the advice of a health care or counseling professional. You should not rely on any information on this blog to replace consultations with qualified professionals regarding your own specific situation.