From left to right: Andrew Cole (Learning Technology Specialist), Sarah Klingman-Cole (Technology Promotion & Adoption Specialist), Shane Degen (LMS Administrator), Nicole Weber (Director of Learning Technology), Ted Witt (Teaching, Learning and Technology Consultant), Aaron Axelsen (Operations Manager).
The UW-Whitewater Learning Technology Center (LTC) is here and ready to help you! Our team of experts have a wide range of skills to tackle all of your instructional course-related needs.
---
Canvas Transition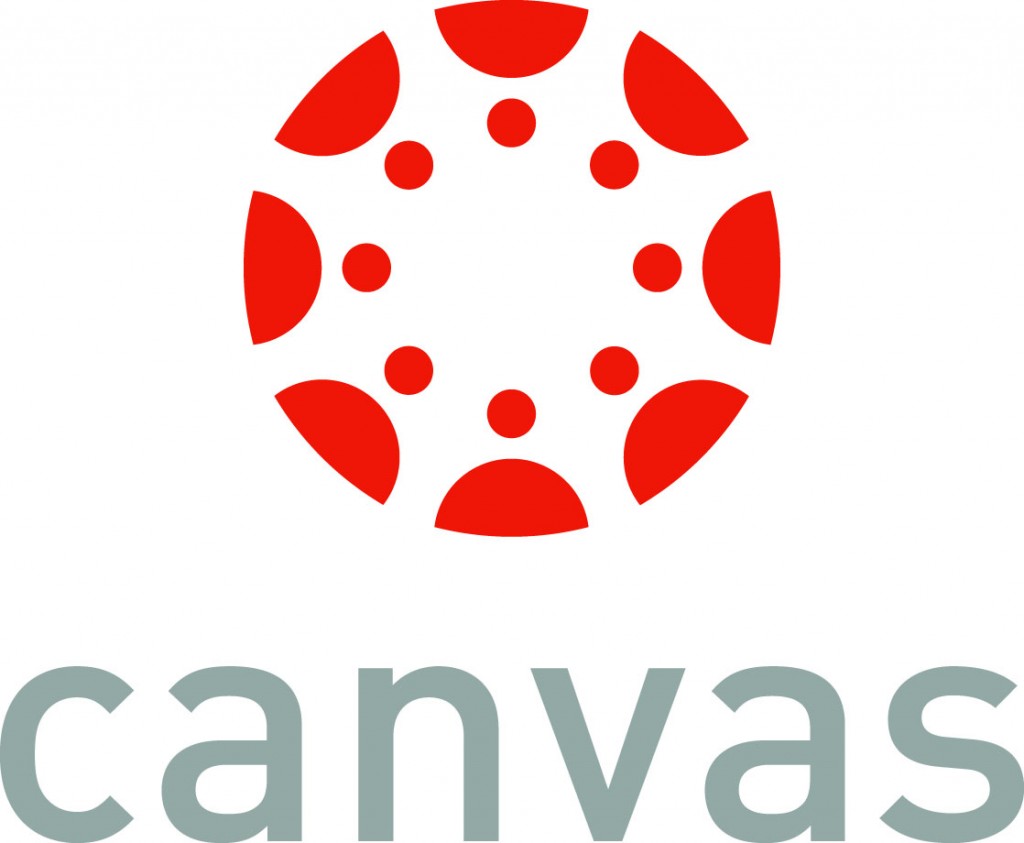 For nearly a year now, teams across the UW-System have been working on getting the new Learning Management System (LMS) ready for faculty and students. We are proud to announce that approximately 45% of LMS enabled courses at UW-Whitewater are already being offered in Canvas. With 24/7/365 Technical Support, a self-paced Instructor Training course, a self-paced Canvas Student Training course, and Peer Mentors for Instructors, there are various support options available to assist with the transition. Spring 2019 will be the last semester Desire2Learn is available for courses.  We encourage everyone to start exploring Canvas, ask questions, and attend trainings!
Here are a couple of the most frequently asked questions so far this semester.
Why can't I change the course navigation?   How can students find my discussions?
Some aspects of the canvas course, such as the home page and certain navigation items, have been locked in place by UW-System, and they cannot be changed.  This was done by UW-System to maintain a consistent student experience between courses at all UW institutions.

The navigation tools that cannot be added to the course navigation are: Discussions, People, Pages, Files, Quizzes and Modules. The ability to modify the default course homepage has also been locked to always display the 3 latest news items, and the course modules.

As a best practice, we recommend creating links in the Modules area directly to items such as Discussions and Quizzes which cannot be added to the course navigation.

For more information on how this was decided, UW-System has posted the following Course Template Design document.


Why students can't find my course?  Why can't I message my students?
When courses are created in Canvas, by default they are unpublished.  While the course is unpublished, you can add content and get it setup for the semester.  The course must be published before students can access the material.  You also must publish the course before you are able to send a message to the students.

---
---
What's new with Webex Meetings

If you have recently logged into your Webex Meetings account you may have noticed a brand new layout to the home screen! Webex Meetings' new dashboard is set up to help you easily find the features you would like to use. Meetings are now more video-centric, with simplified controls and a larger screen for the video or content you share. UWW students now have the same meeting capabilities as all staff members! To check out more information about the updates to Webex Meetings go to https://collaborationhelp.cisco.com/article/en-us/nvby0ee.
What's new with Webex Teams

This past summer, Cisco Spark changed its name to Cisco Webex Teams! With the name change comes further integration with Webex Meetings. Webex Teams has also changed its color scheme to help users better differentiate between spaces, teams, and messaging. Another change is that now all UWW users can record their video conference and save it to their Webex Meetings account. For a refresher on how to get started using Webex Teams check out the Webex Teams Reference guide on our services page https://www.uww.edu/icit/services/webex-teams#tab_TrainingDocumentation.
---
---
Weekly Email Updates
Did you know that you can get a weekly email update about what's going on in the LTC? Every Monday morning, you'll get an email that contains a summary of the latest items from our blog. To signup for these updates, just fill out the form below!

---
---
GooseChase
GooseChase is an easy way to organize and run point-based scavenger hunts for your class or event.

You can Mix and Match Mission Types!
Photo & Video: Student's will have to submit a photo or record a video to complete a mission. All done right from the students mobile device.
Text: Submit a simple text response. Great for riddles, puzzles and surveys.
GPS: Utilizing the GPS on the mobile device, students will need to physically visit places to check-in to complete the mission.
In order to get started, just create an account using your @uww.edu email address. Make sure that your password IS NOT THE SAME as your Net-ID.
Additional tutorials and guides are available at: https://spaces.uww.edu/x/TAd5
---
Welcome Matt Vick!

One of the LTC's current initiatives is exploring adaptive learning. During the 2018-2019 academic year, Dr. Matt Vick is working with the LTC team to facilitate and evaluate adaptive learning projects. Over the summer of 2018, Matt piloted adaptive learning in his own course using the platform "Realizeit," and he is now working with other instructors to use the platform in their courses. Matt earned his Ph.D. in Urban Education from the University of Wisconsin-Milwaukee, and is currently the Interim Associate Dean of the UW-Whitewater School of Graduate Studies and Continuing Education. 
---
---
Don't forget to Visit Us
Are you still with us? If so – great, you made it to the end! Be sure to stop by the LTC throughout the semester to visit. As a reminder, we are located in McGraw Hall, Suite 120 and are available between 8:00 AM and 4:30 PM weekdays. We can also be reached at ltc@uww.edu or 262.472.1004. We'll always be willing to help, and have plenty of treats on hand for your sweet tooth. Have a great semester!