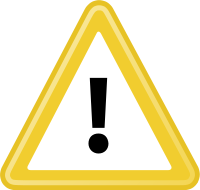 Welcome back to the Spring 2014 semester!  As many of you are aware, Learn@UW recently deployed the 10.1 update to our Desire2Learn environment.  There are a number of issues that have been reported and that we are working to get resolved with D2L.  Below, we just wanted to touch on a few of the major issues that we have been seeing:
Inline Document Viewer
There were two major issues reported with the new inline document viewer:
Files not previously rendered for display by the 10.1 Document Viewer could load very slowly until rendering completed.
Some documents load quickly but display an error icon.
At this time, configuration changes have been made by Desire2Learn which appear to address these issues.
Popup Windows will not load in Chrome
In Chrome 32.0.1700.76 and earlier, some popup windows will not load correct (Insert Stuff, File Uploads, etc).  This issue is reported to be fixed in Chrome 32.0.1700.77.  This issue does not impact alternate browsers.
Content Editor Causes Internet Explorer 9 (IE9) to Crash
When you are working with content in IE9, using various tools from the "NEW" HTML editor cause the browser to crash.  This issue has been reported to D2L and the current workaround is to enable compatibility mode in IE9 or use an alternate browser.
Quicklinks as Content Topics to Course Files No Longer Supported
In previous versions of D2L, a Quicklink Content item could be made to link to an internal course file. This option is no longer available in D2L, and any Content items made this way previously will not be accessible for download within Content. You can tell if your Content item was made as a Quicklink by looking at the source underneath that item's title.  The workaround is to delete Quicklink Content item and create a new content item using "New" and selecting "Add From Manage Files".
System.IO.PathTooLongException Error when Copying Courses
In recent versions of D2L they have imposed a file character limited with copying course content forward to new courses.  The System.IO.PathTooLongException error will be triggered if you have a file or directory name that is too long.  If you do get this error when copying content, the only workaround we currently have is to rename files/directories that have long names.  We are hoping there is a better solution for this in the future.
If you have any questions about the above issues, or any other D2L related items please fill out the D2L support form.