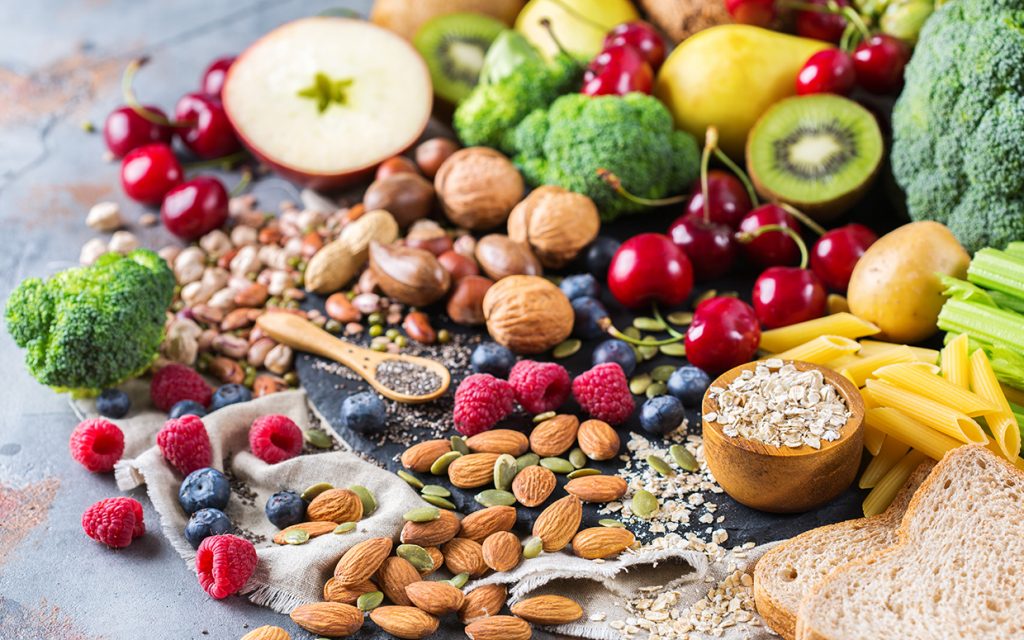 Let's be real, we all snack. Whether it be between classes, at work, laying on the couch at home, or a late night snack, we're all guilty of it. Snacking has often been seen as the enemy of a healthy diet, but actually, snacking isn't bad for you if you do it in moderation and make healthy choices. Try these tips to do both!
Fuel up between meals with a combination of food groups. One fruit or veggie serving combined with a serving of whole grains, protein or a dairy makes for a delicious snack to keep you going throughout the day!
Some ideas to choose from for fruits or veggies: Pear, apple, mixed berries, bell pepper, cucumbers, cherry tomatoes, celery sticks, pineapple, peaches, salsa, spinach, or banana
Some ideas to choose from for whole grains, protein, or dairy: sharp cheddar, corn tortilla chips, yogurt, guacamole, hummus, fresh mozzarella cheese + balsamic vinegar, cottage cheese, tortilla + cheese, pita bread + turkey + swiss cheese, or pita bread + hummus
As a college student, I know it can be hard to go all day in classes or working without having a little snack in between. Even staying up late studying in the library can make you hungry! So, here are a few ideas for snacks that is a little bit better for you than things like chips, sweets, or ramen noodles (not to mention these healthy snacks give you a ton more energy and make you feel better!).
Easy Snacks to Take to Class:
Sliced Veggies
Fresh Fruit
Rice Cakes w/ Peanut Butter
Nuts & Seeds
Dried Fruit
String Cheese
Granola
Late Night Hunger? Try This:
Popcorn
Yogurt w/ Fruit
Pretzels & Hummus
Corn Tortilla Chips & Fresh Salsa or Guacamole
Cottage Cheese
Whole Grain Crackers
Pitas or Tortillas
Of course these are just some examples of some of the MANY combos of snacks you could make! But hopefully this helps you build some delicious, nutritious snacks that'll keep you going and satisfy your hungry all day long! Happy snacking everyone!