"Good & Good For Ya!"
Fall is here everyone and I couldn't be more EXCITED! Not only is fall great for chunky sweaters, fuzzy socks, and flannels…its prime time for some amazing food, specifically some warm, delicious soup!!! Soup is my absolute favorite food to eat in the cold months, not to mention its super easy to make! Squash, pumpkin, kale, apples, broccoli, and eggplant are all in season during the fall and I am SO ready for it. I have 5 seasonal soup recipes for you all to try today that'll make you wanna put on a cozy sweater and fuzzy socks and turn on Halloweentown. Let's get cooking!
1. CREAMY CHICKEN ENCHILADA SOUP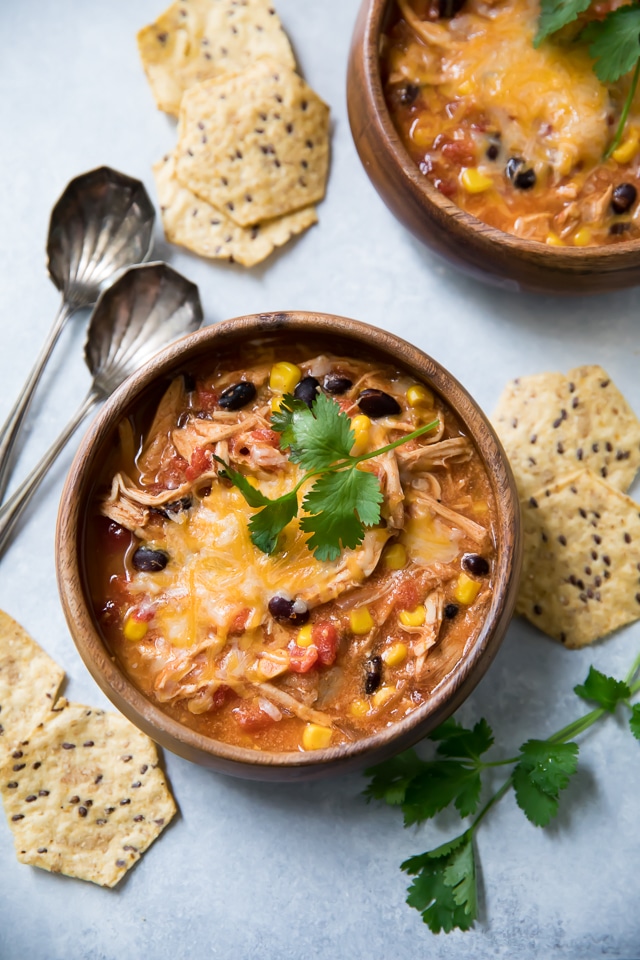 Fall is the perfect time to cozy up and eat some delicious soup. Creamy Chicken Enchilada Soup is a great fall soup recipe! It's creamy, it has that perfect amount of spice and its like a taco in a bowl!
2. WHITE CHICKEN CHILI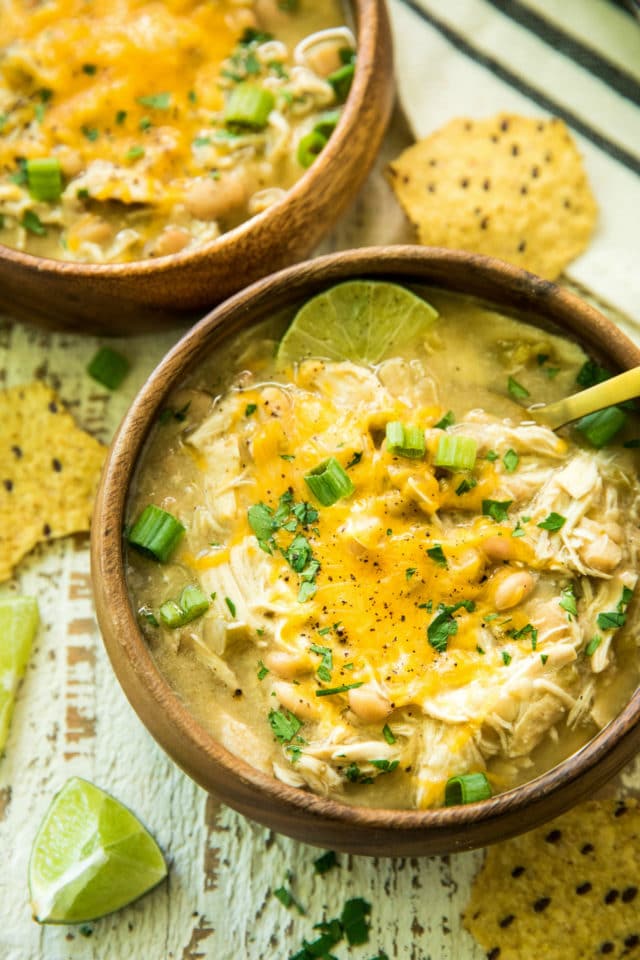 Let's be honest, chili is one of the best soups to eat when its 'chilly' outside. (wink, wink). White Chicken Chili is the best kind of chili and this recipe is SO easy and delicious, you have to keep it in mind for the next gloomy, rainy day. Its the best kind of comfort food, you won't be disappointed!
3. CHICKEN NOODLE SOUP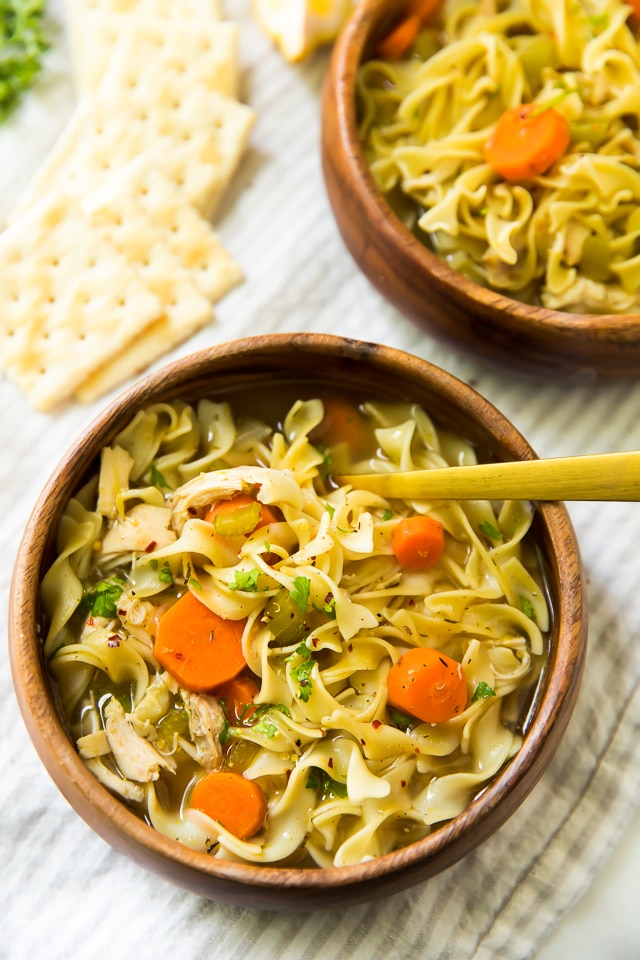 This Chicken Noodle Soup is loaded with tons of healthy ingredients and full of flavor! Comfort food at its finest, this soup is perfect to cozy up with this autumn.
4. AUTUMN SQUASH SOUP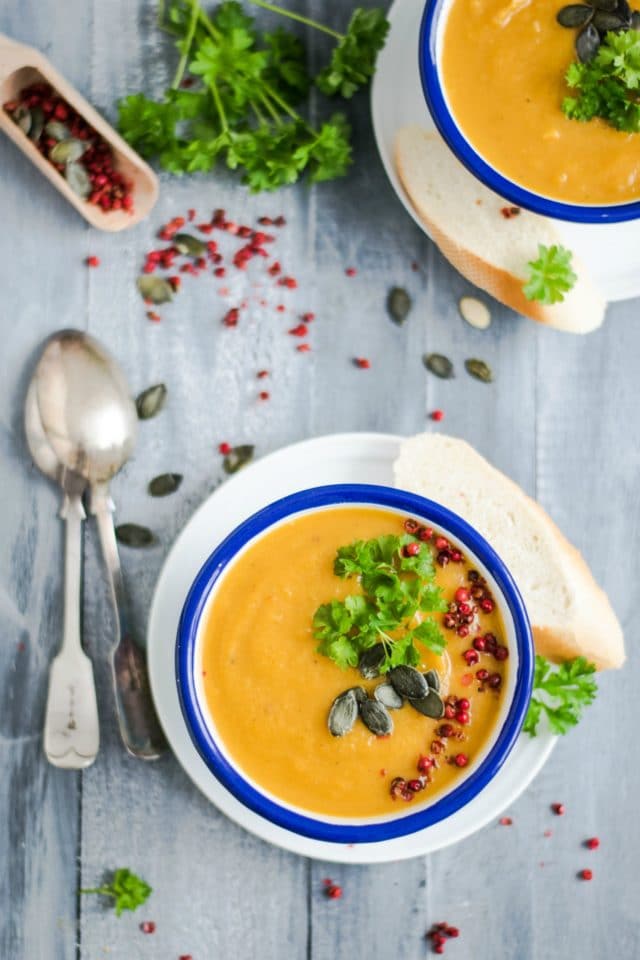 This Autumn Squash Soup recipe is sure to be a fall favorite! Squash in a soup?? What's more fall than that? This creamy, flavorful soup is delicious, nutritious, and will definitely give you a heaping helping of fall in a bowl.
5. Roasted Tomato Basil Soup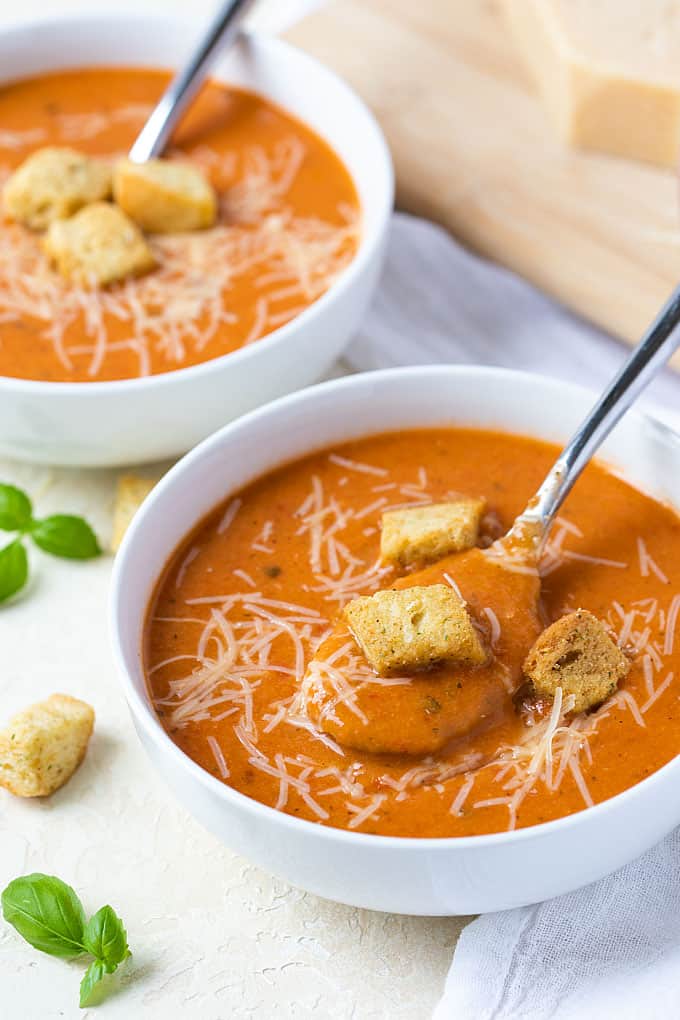 You'll be sure to enjoy this creamy, full of flavor Roasted Tomato Basil Soup! With no cream, sugar, or any unnecessary additives, this is a healthy, wonderful bowl of deliciousness. This tomato basil soup is not only perfect alone, but is even more delicious with a grilled cheese to dunk in it!
Well, that's all I have for you today! Thanks for reading everyone. I hope you enjoy these yummy, cozy soup recipes this fall! Until next time, see ya!