Hello and welcome back! I am excited for you to be joining me for another week of discovering wellness. This is one of my favorite topics to discuss. Only you can prioritize yourself and importance. Below I have included one of my favorite graphics revolving around self-love.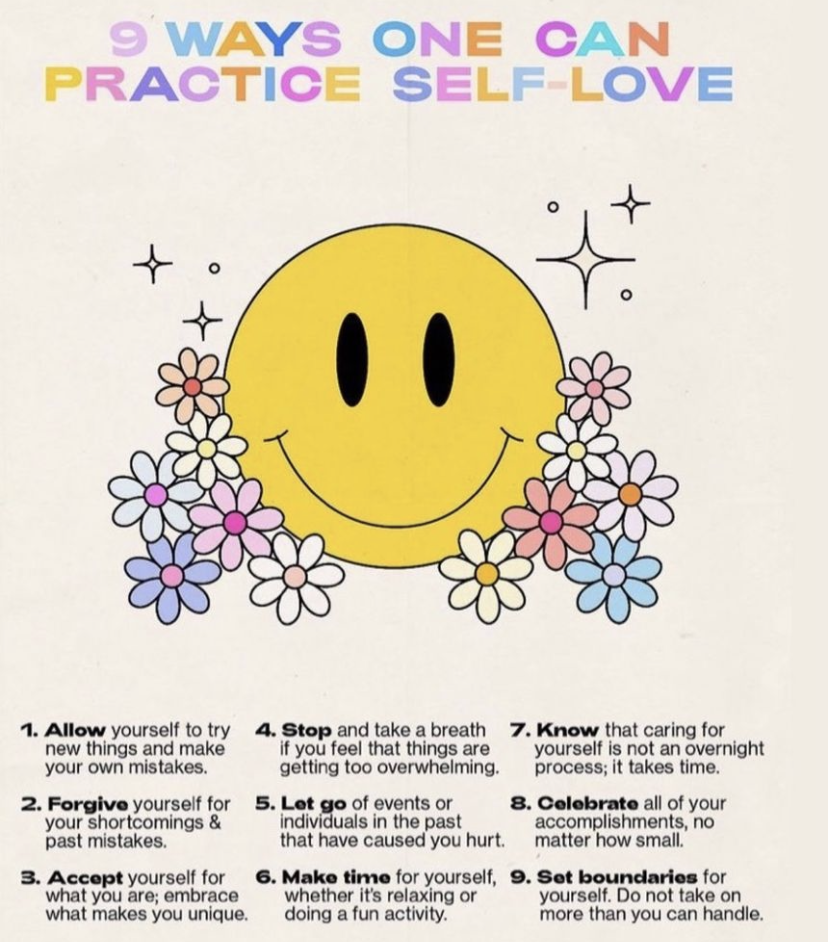 Don't know where to start putting yourself first? I have provided some examples and tips below!
Recognize and develop priorities
Schedule time for yourself
Set boundaries
Learn to say "no"
Set goals and live by them!
These are just a few things you can do to start putting yourself first. If this is a concept you are unfamiliar with, it will take time! Don't get frustrated or down on yourself, consistency is key! Learn what makes you happy and what you don't like doing. You can't love others until you love yourself. The best part is, it all starts with you!
I hope to see you again next week! I will be discussing how to hold yourself accountable in everything we have discussed this far.