NBA: For 11 days, Luke Janka, an educator from Brooklyn, went from doctor to doctor to emergency room, pleading for a coronavirus test. As his lungs tightened and his desperation spiked, he was finally admitted to a hospital, put on oxygen and administered the test. At the same time, the entire roster of the Brooklyn Nets was quickly tested, even though most players appeared in perfect health. Results came back fast; four players, including star Kevin Durant, tested positive.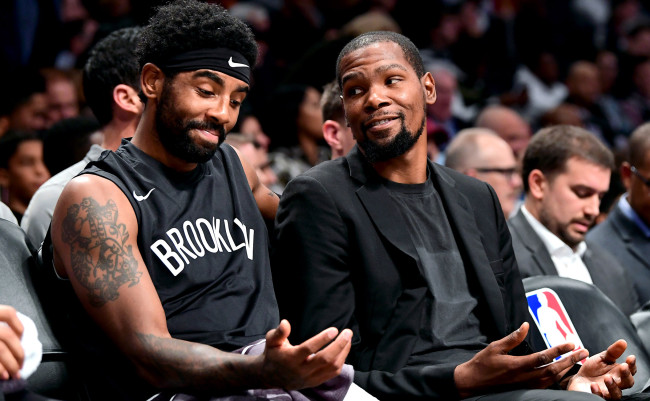 NFL: Monday was highlighted by the wide receiver position as there were two blockbuster deals centered around two of the most talented pass catchers the league has to offer. DeAndre Hopkins was traded to the Arizona Cardinals in exchange for running back David Johnson and some draft capital. Later in the day, the Buffalo Bills sent a bevy of draft picks (including the No. 22 overall selection in the 2020 NFL Draft) to the Minnesota Vikings for receiver Stefon Diggs. 
As for Tuesday, it was all about the quarterbacks. Tom Brady announced that he will be leaving the New England Patriots after 20 years with the franchise and he is expected to eventually sign with Tampa Bay. Philip Rivers and the Colts agreed in principle to a deal, as did Teddy Bridgewater and the Panthers. Speaking of Carolina, they also have allowed former MVP Cam Newton seek out a trade.
MLB: Since last week, Major League Baseball has been engaged in a variety of discussions with stakeholders to identify ways to blunt the wide-ranging impact of the national emergency resulting from the global coronavirus pandemic. As those conversations continue, MLB is announcing today a league-wide initiative that will create a level of uniform compensation for Minor League players, covering the period between now and the originally scheduled start of the Minor League season. MLB is taking this initial step today because of the effects of the season's postponement on Minor League players and their families. MLB intends to continue working with all 30 Clubs to identify additional ways to support those players as a result of the delayed 2020 season.