Going to the Game with my Best Friend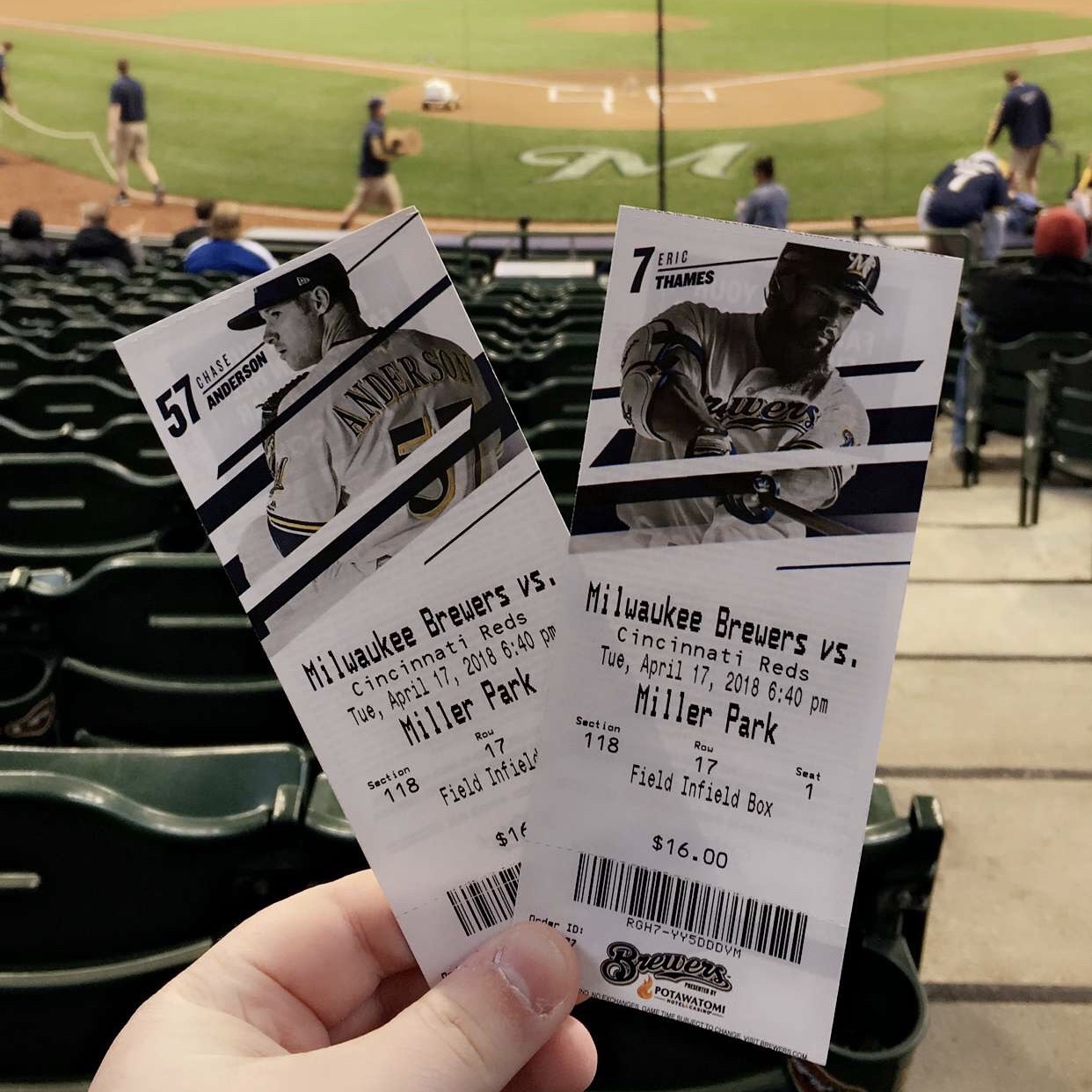 This game was sort of a last minute thing, with my best friend Gretchen. I had asked her just a few days before if she wanted to go because I had ticket vouchers, which allowed us to claim free tickets at Miller Park.
These tickets weren't the best seats, and I noticed that you could upgrade your ticket if there were seats available. Out of curiosity, my friend and I asked the worker at the ticket office, and we were actually able to upgrade to one of the sections behind home plate! (As you can imagine, I was so happy, I could have cried!!)
These seats were amazing, and they were super cheap for us because they only cost $16! (These seats usually cost a lot more than this…trust me).
We couldn't believe that we went from sitting in the terrace level seats, to sitting on the bottom level, right behind home plate. My friend knew how happy I was, and also had a good time because of our seats! She had never been this close to home plate before, because she doesn't go to as many Brewers games as I do, and she wouldn't spend the money to sit where we were.
We had such a great time at the game, especially because the Brewers beat the Reds. We were snap chatting, and taking pictures and videos just about the whole time because we were in awe of how beautiful our view was. Overall, it was an amazingly cheap, but amazing experience for my friend and I!
---
---