Brewers on Deck 2018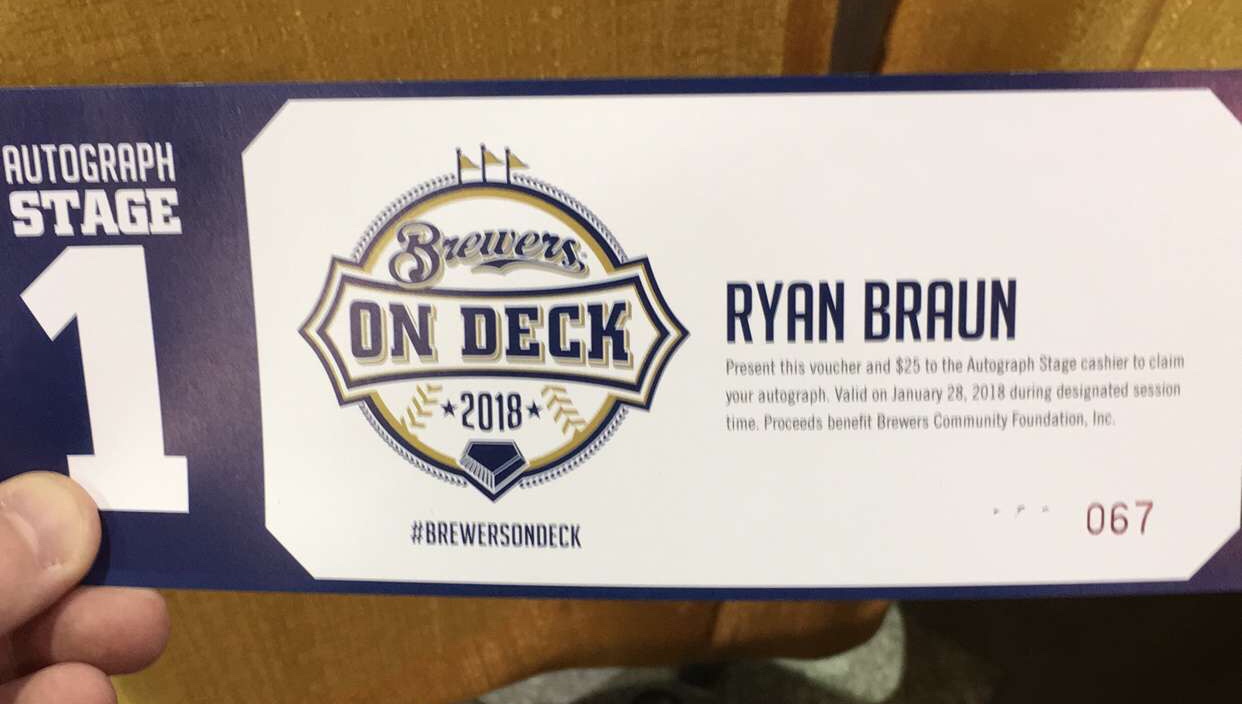 On January 28, the Milwaukee Brewers hosted their annual fan fest called "Brewers on Deck" at the Wisconsin Center in Milwaukee. Hundreds of fans from all over Wisconsin come together during the off-season to celebrate the Brewers. I have gone to this event for a couple of years now, and I always enjoy it. This event allows for Brewers fans to meet some of their favorite people involved in the Milwaukee Brewers organization! Players, coaches, alumni, and staff are all in attendance for this amazing event.
My favorite (and probably most fans' favorite) part of the day is scoring some autographs, along with pictures, if you're lucky. I was fortunate enough to get Ryan Braun, Manny Piña, and Brett Phillips autograph, plus pictures with each one of them! It's so cool to be able to talk with the players and coaches on such a personal level, because a lot of teams probably wouldn't do this.
But, getting autographs and pictures isn't all that happens at Brewers on Deck! Fans are also able to grab some Brewer gear from a set-up-shop, watch players, alumni, and coaches play game shows like Family Feud or Match Game, kiddie clinics for the little ones, and so much more! This year there was even a dance off between a few of the players, and let me tell you, some of the players really know how to dance! Brewers on Deck is an such a thrilling part of the off-season and makes people excited about baseball in Milwaukee.
---
---