The Brew Crew at Target Field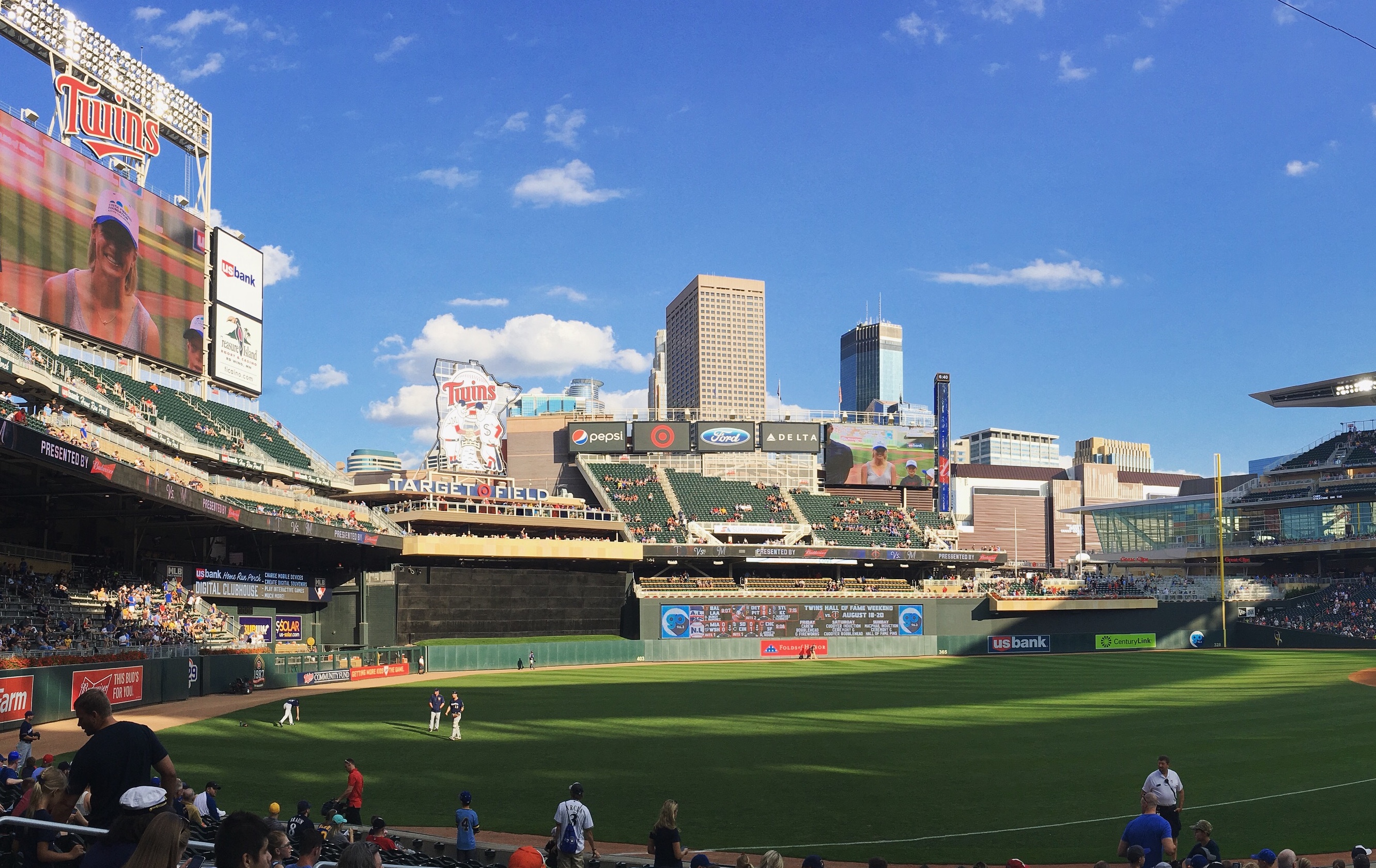 I was lucky enough to go to two away games this past summer at Target Field in Minnesota. This was something that I've wanted to do for a long time, and I was so excited it actually happened.
It was such an amazing feeling to actually see Target Field  for the first time. Miller Park will always be my favorite ballpark (for obvious reasons) but it was just cool to see another ballpark and experience the atmosphere there. We also had such amazing seats right by the third base line!
The second game I actually got there a bit early to try and get a poster signed, which I did! My mom also took some pictures of Braun signing it, and this picture was taken by someone who works with the Brewers! (this was put on Facebook…it was pretty cool!) I have this hanging up in my apartment to this day!
The Brewers were really nice and a lot of players came over to sign balls and other memorabilia for the line of fans waiting. This was very cool to me, especially because it was my first time being at an away game, so I wasn't used to this!
I got a lot of autographs this day, including Brent Suter (pictured), Ryan Braun, Hernan Perez, Stephen Vogt, Keon Broxton, and many more! The players were so nice and tried to talk to and give autographs to as many fans as they possibly could.
Overall, I would DEFINITELY recommend going to an away game if possible! It was so cool to see a different ball park, and be in a different atmosphere than Miller Park. But, the players were also more interactive with the fans at an away game than they would be at home. This was such an overall great experience and if you're a baseball fanatic like me, then you need to go check out Target Field!!
---
---