My First Brewers Game of the Season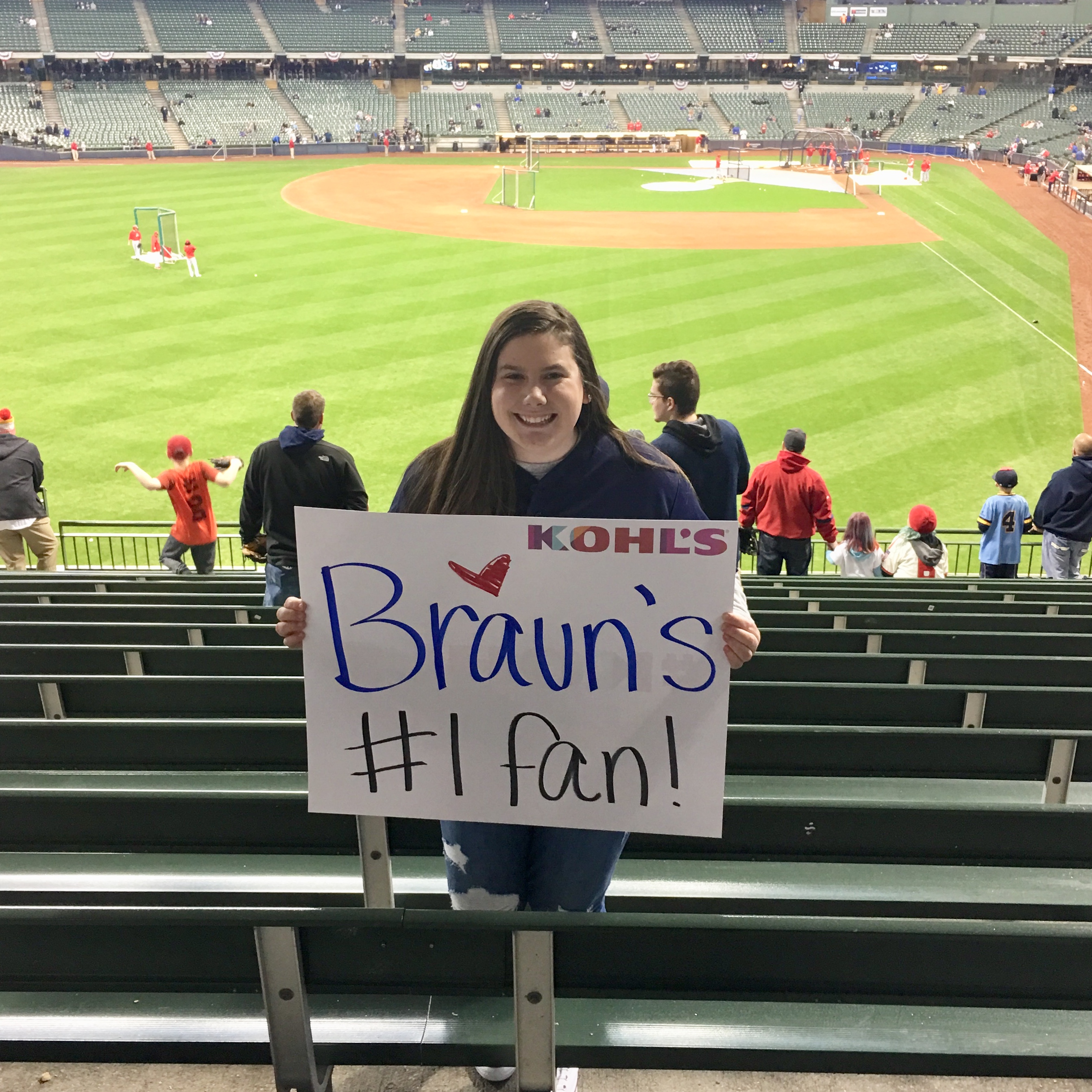 My first Brewer game of the season!! This is always a special (somewhat emotional…don't laugh at me lol) day for me. I love the atmosphere that Miller Park and the fans bring.
For this game, I was sitting in the bleachers behind left field, which is a common spot for me to sit. If you're looking for a cheaper, but decent seat, I would look at these tickets!
The only bad thing about going to Brewer games is not knowing who you'll sit by. I've had some great experiences while sitting next to some fans because they are very respectful and don't get obnoxiously loud when you're trying to watch the game. But, not all people are like this.
Unfortunately, I had pretty bad (Brewer) fans sitting behind me. First of all, they sat down in seats that weren't even theirs because they were bragging about how far they would be sitting up if they didn't steal those seats. Then, you could tell they had been drinking a lot because they started yelling at players on the field, including the Brewers. This blew my mind…because you are a fan of the Brewers, right? They just kept yelling the nastiest things to Ryan Braun, who was playing left field that day. It was very rude, and I almost had to get up and leave because of it.
Now that I'm done with my anger rant (sorry lol), it was actually a good game to go to because there weren't nearly as many people there as Opening Day (which makes sense). The Brew Crew ended up winning against the St. Louis Cardinals, 5-4, which was also a plus! I can't wait to go back!!
---
---