Underground Oasis 11/30/2020 Blog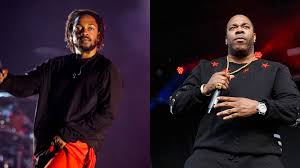 Kendrick Lamar has finally made his way onto a track in 2020. Busta Rhymes and Kendrick Lamar released a track titled "Look Over Your Shoulder". Kendrick Lamar has been touted by many critics as one of the best rappers of all time. There has been rumors that Lamar will be dropping an album soon, but Lamar has not released any music in 2020 until now. "Look Over Your Shoulder" is the second single off of Busta Rhymes newly released album Extinction Level Event 2: The Wrath of God. The instrumental is a boom-bap beat with some chopped vocal samples from Michael Jackson's "I'll be there." There are also a string section that blossoms throughout the track. Kendrick begins the with a laid-back flow that blends nicely into the jazzy piano in the instrumental. Busta Rhymes comes in with another laid back flow for the second verse. After Busta's first verse he really starts to pop off a bit. He's known for fast-rap and quick tripelet flows, and this track is no exception to that. Busta has some really impressive flows that work well with the chopped instrumental. He certainly displays that he still has a lot to give behind the microphone. Overall, I think the track is really nice. I just wish Kendrick would've given a little more. Busta showed a lot of emotion in his vocal performance.
Trippie Redd also dropped his long-awaited album "Pegasus." I will be listening to it this week and reviewing it in next week's blog. Make sure you listen to Trippie's album and come back next week for my review on it.
---
---