[ALBUM REVIEW] Joji – Nectar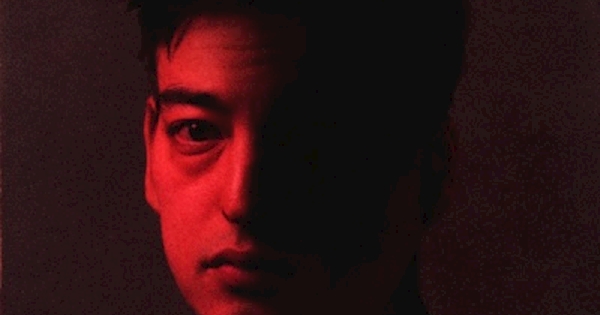 Joji, alternative RnB artist, released his second commercial album last Friday titled "Nectar." Joji, formerly known as Filthy Frank, started his music career on Youtube. Joji had released two mixtapes under the artist name Pink Guy. Pink Guy's music was very controversial and vulgar. However, this was the start of Joji's music career. Joji retired from his Youtube career and transitioned into a successful recording artist signed to the label 88rising. Over the last week, I've had a chance to listen to the album and gather my thoughts on it.
Overall, I think that "Nectar" is a solid album. Joji was able to execute some very good tracks. The album is diverse in the genre and styles of production on it. The production ranges from lo-fi pop to lush orchestral strings. However, I found that some of the tracks did not have the same level of production that the best tracks on the album have. That created some inconsistencies in the 18 track album.
"Nectar" starts off very strong with the track "Ew." This track features some great falsetto vocals from Joji that is accompanied by beautiful piano and strings. The track transitions into eery strings and piano with tons of dissonance to end it.
Later into the track list is "Run." "Run" was released as a single before "Nectar." "Run" features some of Joji's best vocals on the entire album. Joji displays his ability to perform with lots of emotion. The production begins with a dark, arpeggiated guitar that continues throughout the track. During the bridge there is a dramatic guitar solo that leads to the last chorus. Overall, I think "Run" is one of the strongest tracks on "Nectar."
The biggest change in the style of production comes from the track "Pretty Boy" featuring Lil Yachty. This track features very heavy bass and prominent hi-hats. Joji's chorus is very catchy and silly. Lil Yachty brings a refreshing and youthful sound to the track when he comes in for his verse. His auto-tuned vocals remind me of his older hits off of his debut mixtape "Lil Boat." I enjoyed the switch up in style on this track.
About 3/4 of the way through the album the quality starts to stall a bit. Specifically, "Normal People" and "Afterthought." I don't think that either of them are bad songs, but those tracks still do not had much to the album as a whole. The production is very similar to the first half of the album in style and Joji's writing and vocal performances are nothing to write home about.
I really like 4 of the last 5 tracks on "Nectar." "Mr. Hollywood," which featuring great production from Kenny Beats, is one of the high points on the album. The driving hi-hats and punchy base with lush piano chords fit perfectly with Joji's style. Joji delivers another emotionally charged vocal performance with layered and harmonized vocal lines.
"777" and "Your Man" both feature very 80s inspired instrumentals. The tempo is much faster on these tracks than others on the album. Joji's smooth falsetto blends perfectly with the instrumentals. Both of these tracks are very solid.
Lastly, the track that stood out the most on this album is "Like You Do." Joji's vocal performance is very touching and sincere. You can really hear the emotion in his voice on this track. At some points his voice is stuttering with emotion. The instrumental has some really nice piano and synth chords that really shine on the chorus.
"Nectar" is a very enjoyable listen to me. I have been a Joji fan since he released his debut EP. The quality in his music production and vocals continues to improve with each release. He still has a lot of room to grow, but he is showing he deserves a place in the music industry. Overall, I am rating "Nectar" a 7/10. I think with a reduction in some of the filler tracks this album could've been an 8/10.
Favorite Tracks: Ew, Modus, Daylight, Gimme Love, Run, Sanctuary, Pretty Boy, Mr. Hollywood, 777, Like You do, Your Man
Least Favorite Tracks: High Hopes, Normal People Reanimator
---
---