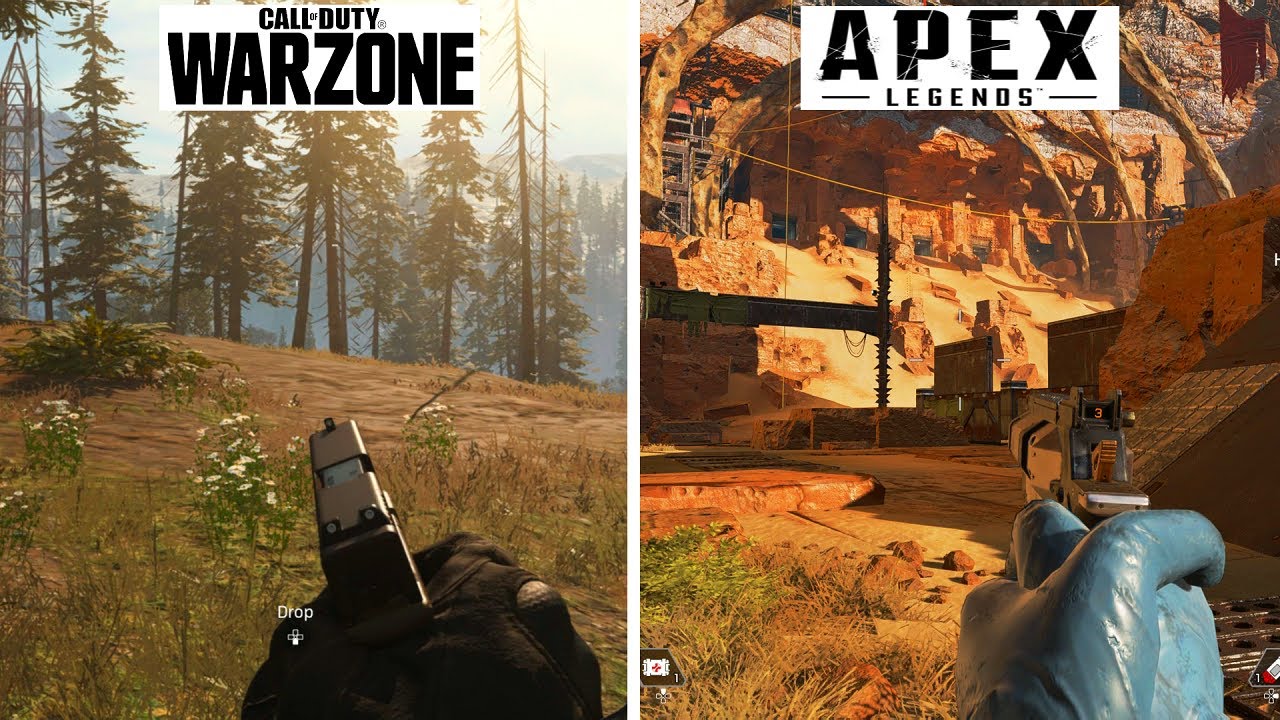 The battle royale format of online gaming has taken the industry by storm. Fortnite, Warzone, Apex Legends, Player Unknown's Battlegrounds, and plenty of other games have used this format to create wildly successful games and create a large community of competitive gamers. Out of all of these games I have most experience in two: Warzone and Apex Legends. Everybody seems to have different opinions on which of these games are their go-to, and it really depends on individual style.
For those interested in a more realistic experience, you would lean more towards Call of Duty, while Apex presents more of an arcade fantasy shooter experience. The games start off in a cargo plane in which you and your squad mates decide where to land and proceed to skydive and parachute down to the ground. When you land you pull out a relatively weak pistol to battle the others around you while you try to find some loot. This is somewhat similar to Apex, but in Apex you jump out of a ship with your squad and initiate a jet-propelled skydive down to the map below with no parachute. When you land in Apex, you land with nothing and immediately have to find a weapon, preferably before running into an enemy squad.
The beginning of the matches in each game does differ, but the main difference between these two games actually starts before the match begins. In Call of Duty, the only real thing you can change about your player is the aesthetics and your weapon attachments for your custom loadouts. Apex on the other hand doesn't have customizable loadouts but rather a set of characters all with different special abilities and perks.
With all this being said, I think the inclusion of special abilities and the fast paced gameplay of Apex, it makes it more of my type of game. I still enjoy playing Warzone from time to time, but if I had to take one and leave one, I would take Apex every time.