Since this week I have talked about mining and combat within Stardew Valley, I thought it would be beneficial to talk about a few villagers that will help you with these skills. The three characters/villagers I will be talking about are Clint, Marlon, and Gill. I will tell you about their occupation, where you can find them, friends and or family, and gifts they like and dislike.
Clint

Occupation
First off we have Clint! This villager is the blacksmith of Pelican Town. Clint has a variety of services at his shop. You can buy coal and ores (like copper, iron, and gold), have your tools upgraded, and open geodes (mineral deposits that contain other minerals). You can find his blacksmith shop (and home) on the east side of Pelican Town. Once you cross the river on the east side, the blacksmith shop is in between Joja Mart and the Library. Clint has his shop open every day from 9AM to 4PM.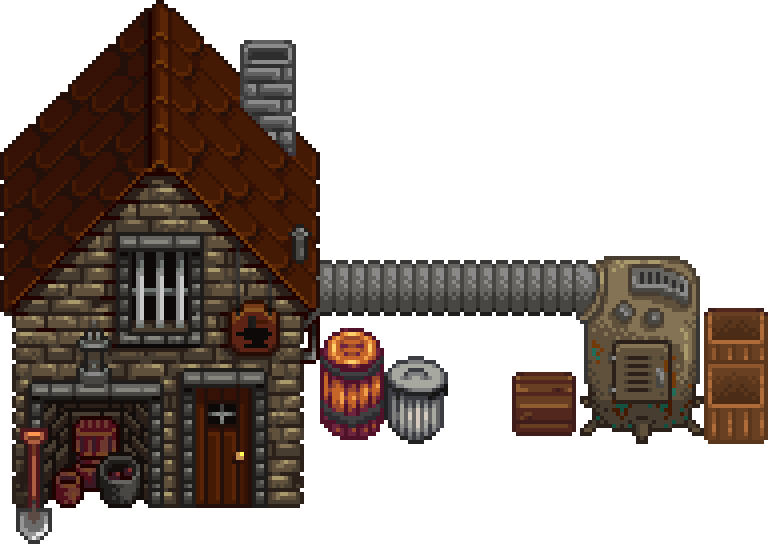 Friends
Clint doesn't have any known family within the Stardew Valley world, however, he is freinds with Emily. You will come to find that Clint actually has a crush on Emily, but he is nervous to approach her. At times during the game, you will find that Clint asks you to give items for Emily instead of approaching her and giving the items himself. It is also important to note that you are not able to marry Clint within the game.
Gifts
Just like most villagers, Clint has his likes and dislikes for gifts. Some of Clints favorite gifts are amethyst, Aquamarine, and artichoke dip. Gifts that he isn't too fond of are quartz, Salmonberry, and wild horseradish. Don't forget to swing by Clint's place on the 26th day of Winter to give him a birthday present!
Marlon

Occupation
Next up we got Marlon! This villager runs the Adventurer's Guild that is located next to the mines in the mountain region. You can go to the Guild and buy different weapons from Marlon and even sell him monster drops that you obtain while killing monsters. The guild is open every day from 2PM to 10PM.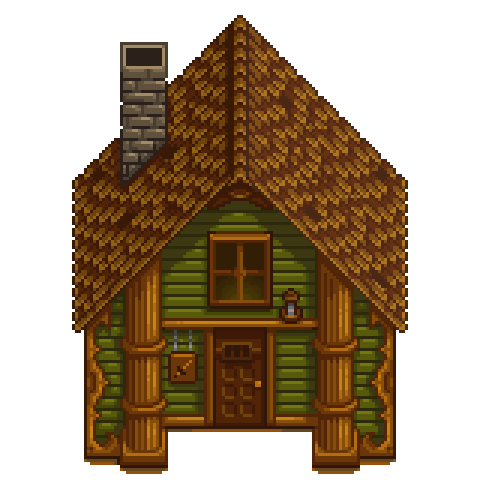 Friends
Marlon doesn't have any family within the game but he is considered friends with Gil, the other occupant of the guild which I am speaking about next. Just like Clint, you cant marry Marlon.
Gifts
Unfortunately, you are not able to give gifts to Marlon. There are instances in the game where you are not able to give gifts to some villagers, that is the case here. This also means that you cannot gain friendship points with him.
Gil

Occupation
Last but not least we will take a look at Gil. Like I discussed in Marlon's section. Gil is an occupant and works in the Adventures guild. He will give rewards out to players when they complete tasks from the Moster Eradication Goals. This is a list of how many of certain types of monsters you kill are stored on the wall to the right of Marlon's desk. When the allotted amount has been slain, Gil will give you a reward. These rewards range from rings, hats, weapons, and other valuable items.
Freinds
Gil doesn't have any known family within the game and really is only freinds with Marlon. You are also not able to marry Gil, just like with Clint and Marlon.
Gifts
Like Marlon, you are not able to give any gifts to Gil and you cannot build a friendship with him.
That is all I have for this week. If you haven't, make sure to check out my latest main post about mining and combat to get an inside look at those two skills within the game!
All Photos are from Stardew Valley Wiki