Welcome back to POP! Of Culture Weekly, where we discuss the highlights of all things entertainment for the week! This week, we cover hilarious comments made by celebrities during the 2020 Presidential Election as well as Clare Crawley blowing up The Bachelorette!
CELEBS MAKE HILARIOUS COMMENTS DURING THE ELECTION
As many Americans know, the 2020 Presidential Election took place on Tuesday, Nov. 2. As anxiety levels rose, many celebrities took to social media to relieve a bit of anxiety and also give a bit of laughter to others during a stressful time.
Chrissy Teigen tweeted a photo with the caption "I honestly dunno how steve is still going im bout to die". The "Steve" that Chrissy is referring to is the MSNBC American political journalist Steve Kornacki. Kornacki has been given lots of attention from viewers because of his upbeat energy and enthusiasm during the election process.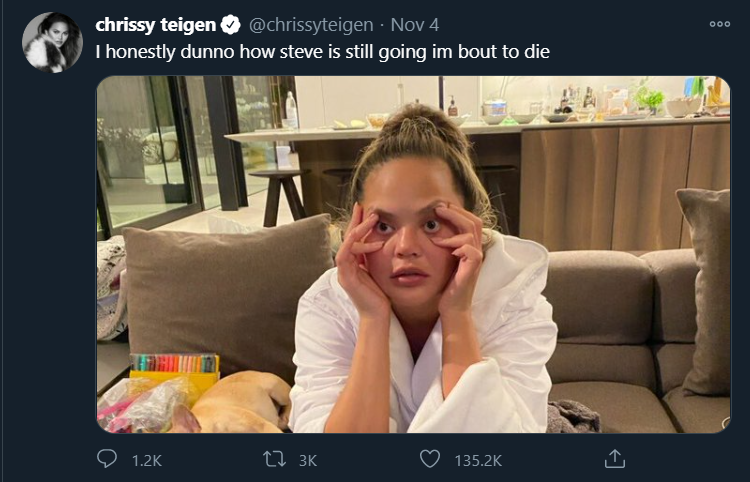 American late-night television show host, Jimmy Kimmel also tweeted this comment during election night in relation to all the anxiety and stress caused by the election:

American actress and singer, Hilary Duff shared this post on her Instagram on election night: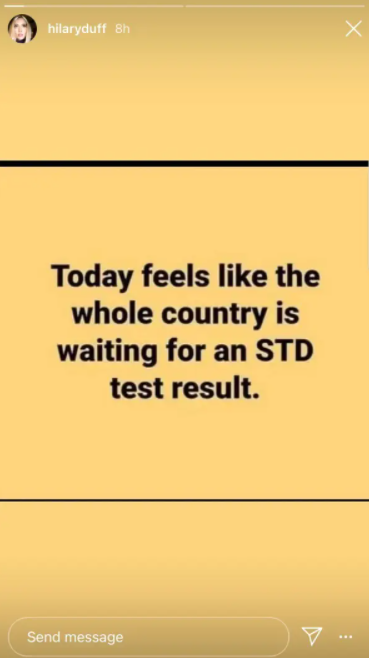 Clare Blows Up The Bachelorette
Bachelorette Clare Crawley has officially blown up the show. During a "normal" season of The Bachelorette, the bachelorette gets a couple months to spend time and get to know the men on the season. After some time, the bachelorette gets to choose who she wants to spend the rest of her life with and it all ends in a happily ever after (usually). Well, with the way that 2020 is going, nothing seems "normal" anymore. Since day one of the season, bachelorette Clare Crawley said she met her husband, Dale Moss, when she first saw him step out of the limo. Throughout the season, Clare could only think about Dale and fell head over heels for the former NFL player. Just after four episodes, Clare called it quits and got engaged with Dale, leaving the show and the rest of the men.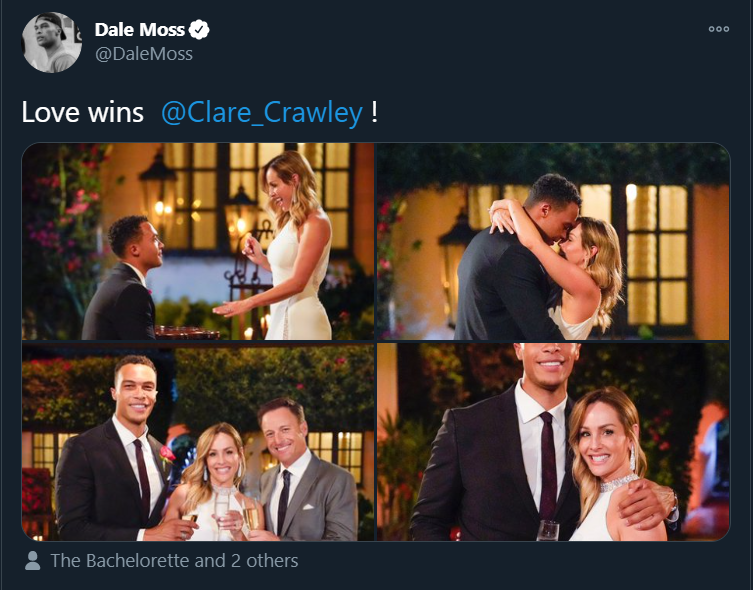 Feeling shocked and confused, the rest of the men from the show were given a choice to leave the show or stick around for another chance at finding love. As the Bachelor Nation had anticipated and the show had advertised, a new bachelorette has stepped in to find love on the show. Tayshia Adams was introduced as the new bachelorette on the show, picking up where Clare had left off.