Welcome back to POP! Of Culture Weekly, where we discuss the highlights of all things entertainment for the week! This week, we cover the passing of Eddie Van Halen and celebrity reactions to the vice presidential debate.
Eddie Van Halen Passes
Legendary rock 'n' roll guitarist, Eddie Van Halen has sadly passed away this week on Tuesday, Oct. 6. In a 20-year-long battle with cancer, Van Halen passed at the age of 65. In an Instagram post, bandmate and son of Eddie Van Halen, Wolf Van Halen shared a touching post and photo about the passing of his father saying " He was the best father I could ever ask for. Every moment I've shared with him on and off stage was a gift."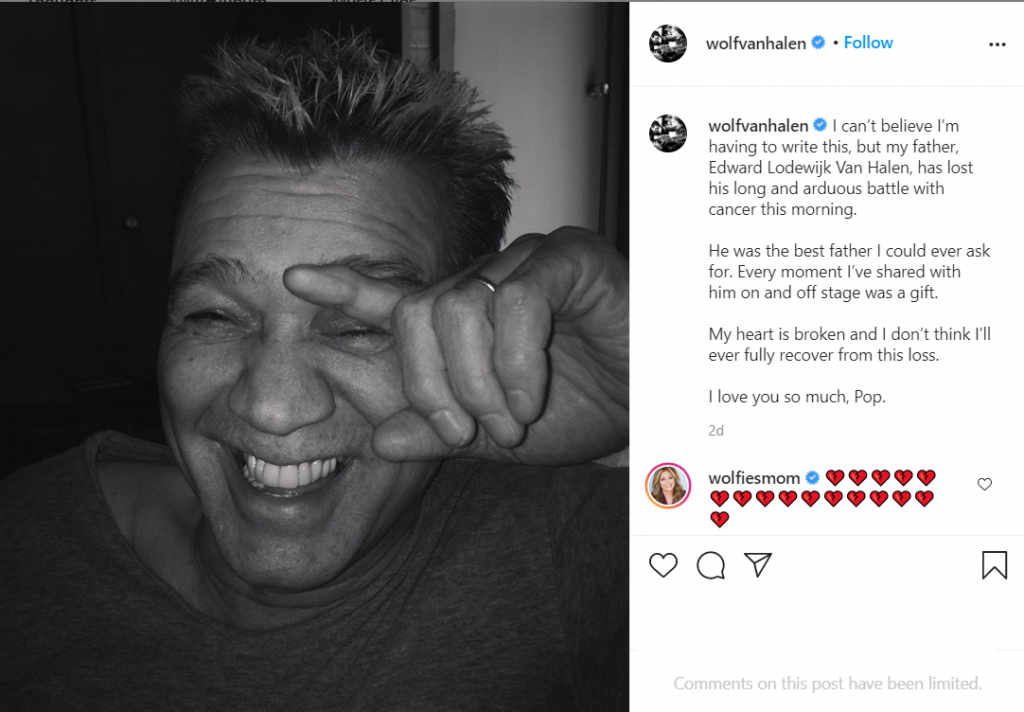 Celebrities React to Fly That Lands on Vice President, Mike Pence
During the 2020 United States Vice presidential debate on Oct. 7, a fly perches on Vice President, Mike Pence's head while he debates with Democratic vice presidential nominee, Kamala Harris. Neither the moderator or Harris pointed out the fly during its 2-minute stay on the vice president's head. Pence also seemed to be indifferent to the fly as well.
Celebrities watching the debate at home were quick to react to this situation. Chance the Rapper took to Twitter to say "ITS A FLY ON HIS HEAD."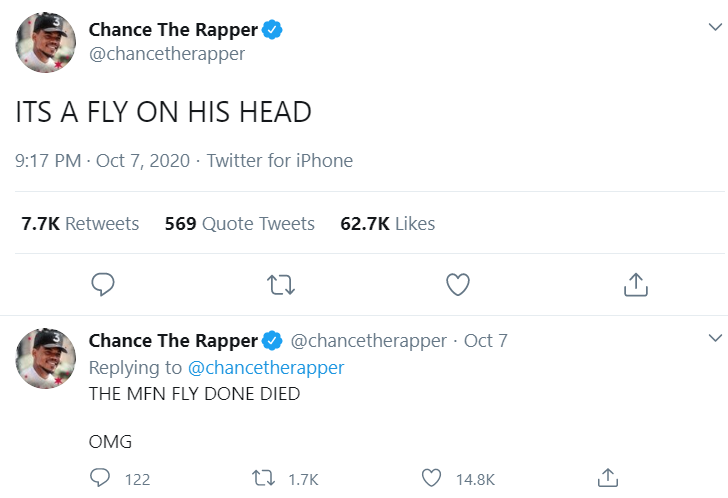 American author, Stephen King also took to Twitter to comment on the uninvited guest that showed up at the vice presidential debate. King wrote "THE LORD OF THE FLIES, starring Mike Pence! Coming to a streaming platform near you."

Even the Democratic presidential nominee, Joe Biden reacted on Twitter by tweeting a photo of himself holding a fly swatter and the caption "Pitch in $5 to help this campaign fly."