Working for Whitewater's Wellness (W3) is hosting its 5th Annual Wellfest this weekend, March 13 from 1:00-4:00pm at Whitewater High School.  There is no cost to attend.
Over 40 exhibitors will participate in a resource fair, featuring health screenings, personal safety, nutrition, biking, walking, gardening, fitness, and more. There will also be 30-minute fitness classes, door prizes, samples of healthy food, free childcare, and many learning sessions (30-minutes) are available throughout the day.
For a full schedule and information – visit W3llfest 2016 Booklet.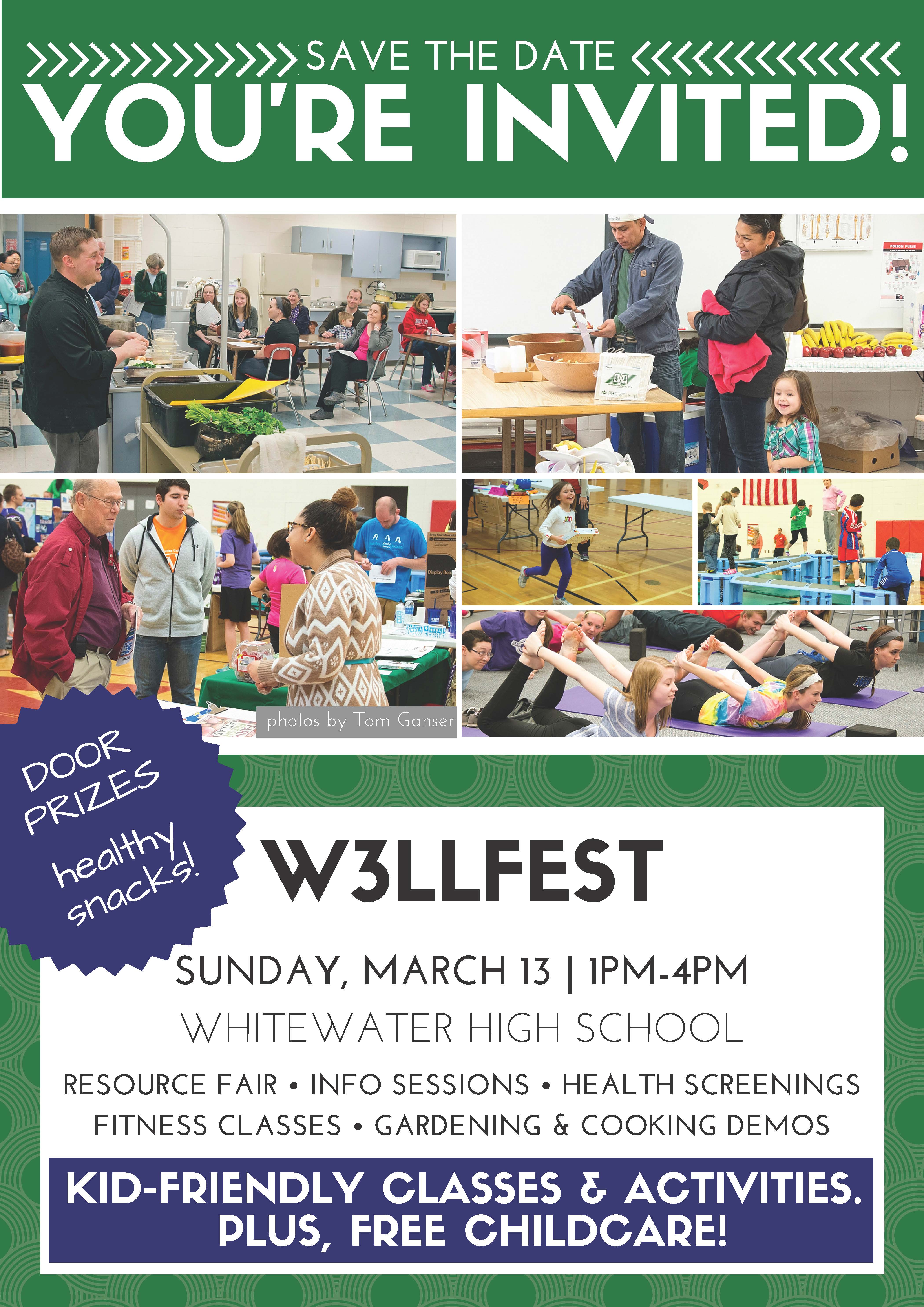 Can't make it to Wellfest? Andersen Library has resources that can help. The library is your go-to for further information, as we have books and databases that focus on topics that you could use in your personal life, not just for your research papers! Check the catalog for titles like The Smart Student's Guide to Healthy Living [Main Collection, 3rd Floor – RA777.3 .S63 2006] There are also health databases to locate health and nutrition information, like Consumer Health Complete and CINAHL Plus with Full Text.