It's time for the 4th annual…
Stuffed Animal Sleepover Costume Party in the Library!
UW-Whitewater students, staff, faculty and Children's Center families accompanied by a child 6 years of age or younger, are invited to join Andersen Library for the 4th annual Stuffed Animal Costume Party & Sleepover in the Library on Friday, April 8th, to celebrate the Week of the Young Child. Child participants bring a stuffed animal friend to join them in a library story time, a craft activity, and costume party shenanigans! Stuffed animals are invited to come in costume. Their stuffed animals get to sleep over and explore the library after hours. Children will pick up their stuffed animal and a photo memory of their animal's overnight adventures on Saturday, April 9th, or Monday, April 11th.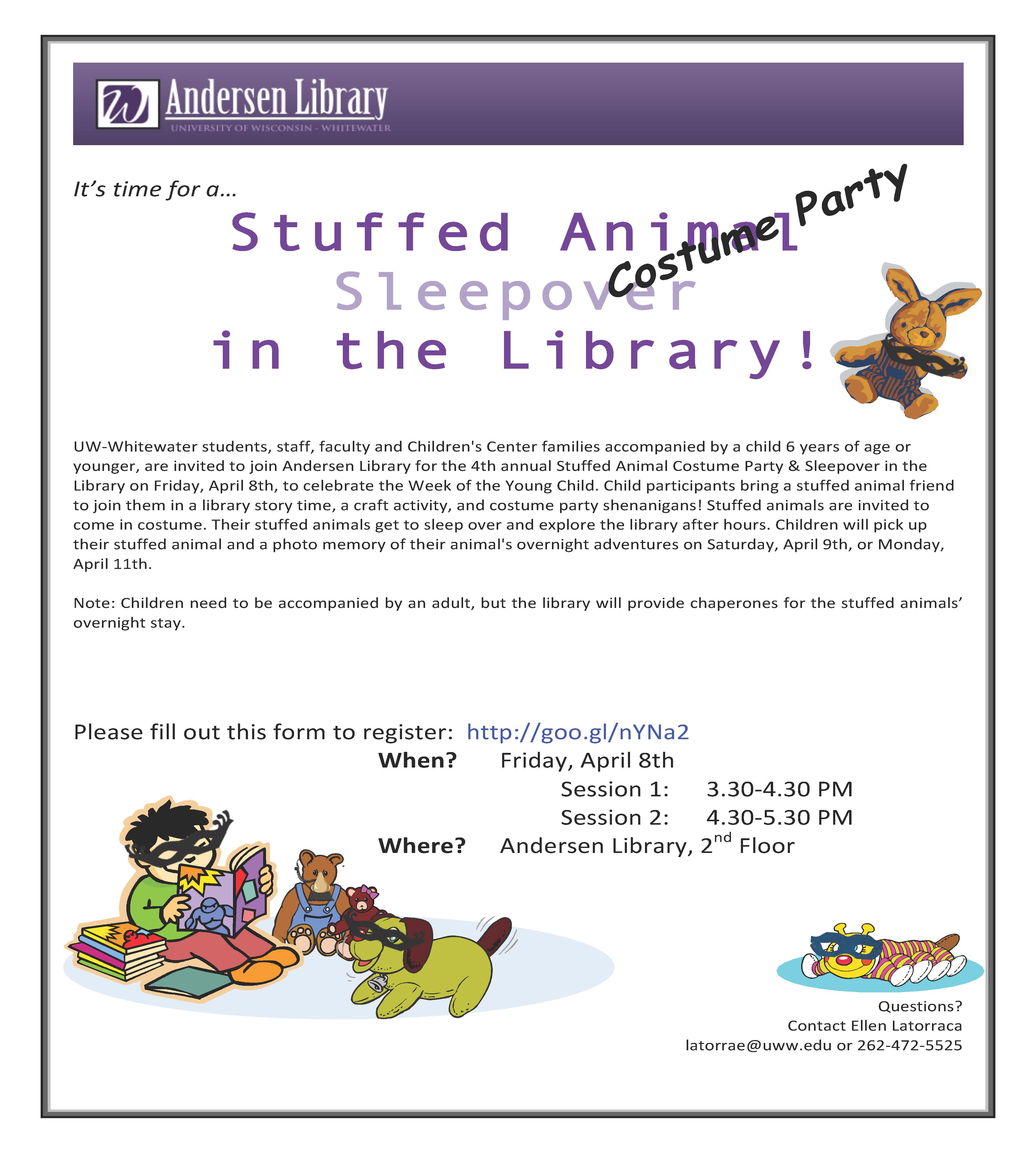 Note: Children need to be accompanied by an adult, but the library will provide chaperones for the stuffed animals' overnight stay.
Please fill out this form to register:  http://goo.gl/nYNa2
When?      Friday, April 8th
Session 1:      3.30-4.30 PM
Session 2:      4.30-5.30 PM
Where?     Andersen Library, 2nd Floor
Have questions?  Contact the Reference Desk.