We have scheduled the following HyFlex Training Opportunities. These courses are designed for the instructors who are teaching in the video enabled HyFlex Classrooms listed below. If you are not teaching on those rooms and have questions on classroom technology please attended one of our General Classroom Technology Training Sessions.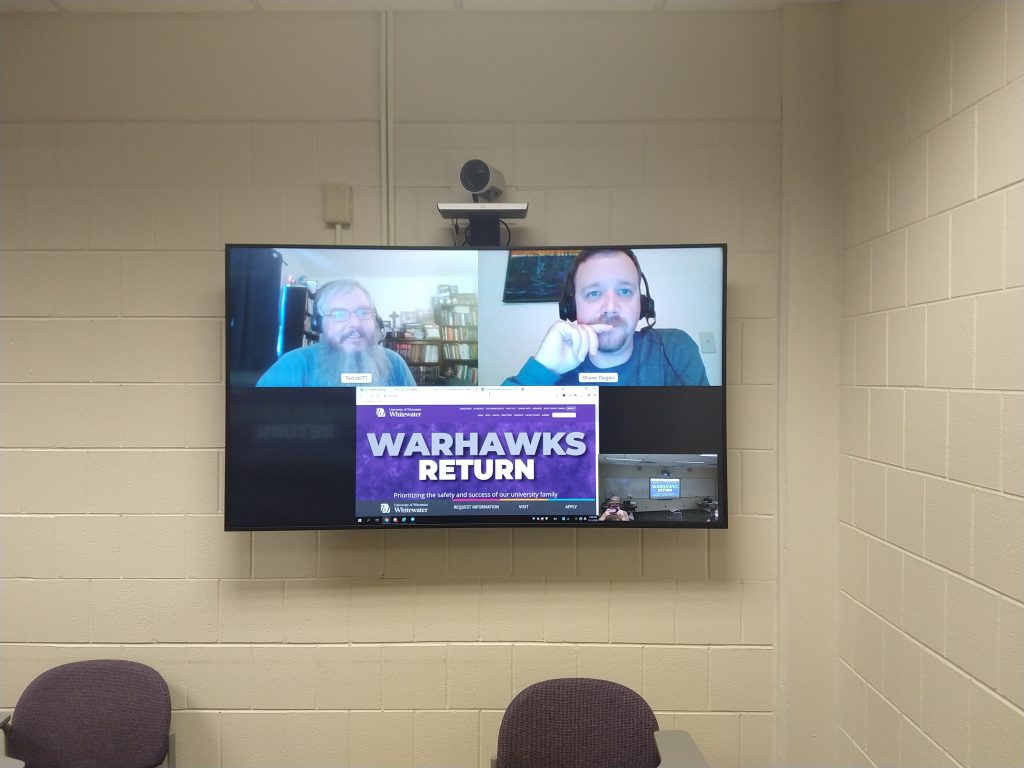 Video Enabled HyFlex Rooms
Heide: HE112, HE113, HE216, HE309
Hyer: HY213, HY215
Hyland: HH1300, HH1311, HH2300, HH2305, HH2307, HH2311, HH2319
McGraw: MG115, MG117
Rock Campus: AH106, HS06, HS23, WM130
Roseman: RS1040
Upham: UH140, UH141
Williams Center: WC183A, WC183C
Winther: WH2005, WH2008, WH2014, WH2015, WH2016, WH3002, WH3006, WH3013

We created a 5 minute video that will give you a quick example of what the HyFlex perspective will be from all audiences: in-person students, remote students, instructor, and the recorded presentation for later viewing.
---
HyFlex Technology Training Overview – (60 Minutes Virtual)
Prerequisite: None
This workshop will go over how to use the technology in the video enabled rooms on campus. This session will provide a first person view of how the equipment will work, what buttons to push on the touch panel, and how to connect up your laptop and microphone.
---
HyFlex Technology Training Hands-On – (60 Minutes In-Person)
Prerequisite: HyFlex Technology Training Overview
This session has no formal agenda and will allow attendees a hands-on opportunity to try out the equipment in a video enabled room. ICIT staff will be on hand during the training session to answer questions and demonstrate as needed. Sessions are limited to a max of 6 people each.
---
Getting Started with Teaching in a "HyFlex" Style – (45 Minutes Virtual)
Prerequisite: None
In this session we will consider different teaching and learning approaches consistent with the HyFlex framework. Please note that this session focuses on teaching practices that could be used in a HyFlex or video-enhanced classroom, as well as potentially in "Hybrid" or "Remote" courses. This session is not a classroom technology training session, which is available separately.
---
If you have any questions about these trainings, please contact the Learning Technology Center.