Resolved March 18th, 2019: Canvas Engineers worked over the weekend to automatically submit any past assignments that received an error when sending to Turnitin.  The issue is now resolved.  If you continue to have issues with Canvas and Turnitin, please contact 24/7/365 Canvas Support.

Update March 7th, 2019: Canvas and Turnitin have been working to resolved the issue. Earlier this morning, there was a fix deployed that corrected the issue with Turnitin. New submissions should automatically receive an Originality Report, and existing submissions can be manually submitted using the "Resubmit to Turnitin" button. (Note, in some cases you may need to press the button twice before the submission goes through).
Canvas and Turnitin are working on a process to automatically resubmitted all failed submission to Turnitin, but we do not currently have a timeline on when that will be completed.

---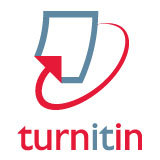 Original Message:

Turnitin enabled Assignment Dropbox's in Canvas may not be passing submissions through to the Turnitin Originality Checker. Both Canvas and Turnitin are actively investigating the issue. We will provide an update as soon as we have additional information.
If your course is impacted by this issue, please contact Canvas 24/7/365 support.

How do I know if this is impacting my course?
Load up an assignment that has been Turnitin enabled. Once you launch speed grader, look in the top right corner.
Successful Submission
Failed Submission

Are there any workarounds?

If you have existing assignments with failed submissions, we would suggest the following workarounds:
Contact Canvas 24/7/365 Support and ask them if they can manually push the papers through to Turnitin.
Download the papers, and then manually upload them to Turnitin directly on their website. Login at http://go.uww.edu/turnitin and follow the instructions at https://guides.turnitin.com/01_Manuals_and_Guides/Instructor_Guides/Feedback_Studio/Quick_Submit