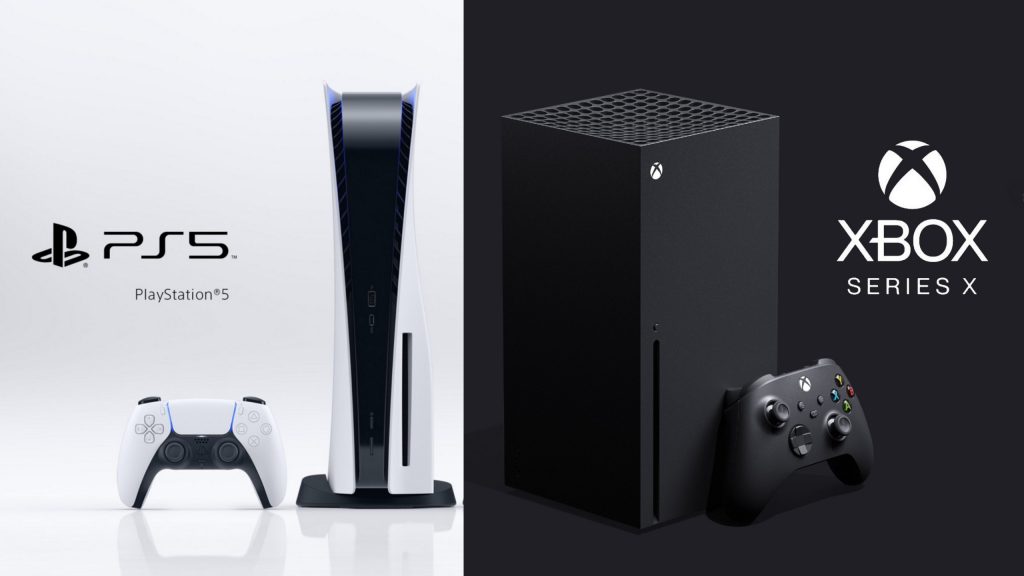 This is a moment that nearly every console-gaming player has been waiting for: Next Gen consoles. In the time since the Xbox One and the PS4 were released, gaming PCs have become increasingly popular. However, for those that will always be a console gamer at heart, this post is for you. Here are how the two consoles stack up against one another, and which one I will personally be purchasing when these consoles are released on November 10th, 2020 and November 12th, 2020.
Xbox Series X Specifications
This writing is going to get pretty technical, but bear with me as I lay them out for you. Below, you will find the specifications for the Xbox Series X (I won't go into much detail on the specifications until I compare each console to one another).
CPU: 8x Cores @ 3.8 GHz (3.66 GHz w/ SMT) Custom Zen 2 CPU
GPU: 12 TFLOPS, 52 CUs @ 1.825 GHz Custom RDNA 2 GPU
Die Size: 360.45 mm
Process: 7nm Enhanced
Memory: 16 GB GDDR6 w/ 320mb bus
Memory Bandwidth: 10GB @ 560 GB/s, 6GB @ 336 GB/s
Internal Storage: 1 TB Custom NVME SSD
I/O Throughput: 2.4 GB/s (Raw), 4.8 GB/s (Compressed, with custom hardware decompression block)
Expandable Storage: 1 TB Expansion Card (matches internal storage exactly)
External Storage: USB 3.2 External HDD Support
Optical Drive: 4K UHD Blu-Ray Drive
Performance Target: 4K @ 60 FPS, Up to 120 FPS
PlayStation 5 Specifications
Similar to the section above, I will lay out the specifications for the PlayStation 5. Here, you will be able to compare the consoles on your own before I go into more detail on how each console stack up against one another. The PlayStation 5 specifications are below.
CPU: AMD Zen 2-based CPU with 8 cores at 3.5GHz (variable frequency)
GPU: 10.28 TFLOPs, 36 CUs at 2.23GHz (variable frequency)
GPU Architecture: Custom RDNA 2
Memory Interface: 16GB GDDR6 / 256-bit
Memory Bandwidth: 448GB/s
Internal Storage: Custom 825GB SSD
IO Throughput: 5.5GB/s (raw), typical 8-9GB/s (compressed)
Expandable Storage: NVMe SSD slot
External Storage: USB HDD support (PS4 games only)
Optical Drive: 4K UHD Blu-ray drive
Xbox Series X vs. PlayStation 5
Now that you've had a chance to look at the possibly confusing specifications for each system, let's take a look at how they compare. Referring to the lists above, let's get the "ties" out of the way. Both consoles share a similar memory interface and optical drive, making the consoles (in this area) nearly identical. When compared, it's clear that the Xbox Series X specifications dominate when compared the the PS5. The Xbox Series X has better parts in the following categories: CPU, GPU, Memory Bandwidth, Internal Storage, and Expandable Storage. The PS5 does lead in one category, however. When compared to the Xbox Series X, the PS5 has a noticeably better I/O Throughput. Though specifications are important, they aren't everything.
Author's Choice
I grew up playing PlayStation, in fact, I owned the first three consoles in succession, rarely giving the Xbox systems a chance. However, after being robbed (yes, burglarized) in my childhood, my beloved PS3 was stolen. I didn't have much money of my own, but my parents decided that an Xbox One would be coming out and were set on buying it. Since then, I have been playing Xbox as my main means of video game gratification. That being said, I miss having access to the games that are sold exclusively for PlayStation systems. Even then, I still have to go with the Xbox Series X, as it beats out the PlayStation 5 in nearly every category, offering next-level graphics that I don't feel the PlayStation 5 will be able to pull off. I'm so dedicated to my decision, in fact, that I plan to buy a monitor strong enough to withstand the 120 FPS graphic capability that the Xbox Series X has to offer.
Surprised with my decision in choice of console? Maybe you're a player that uses a gaming PC to pass the time. Or, maybe you have some opinions of your own as to which console will truly reign supreme. Whatever the case may be, please let me know what you think below. I look forward to hearing from you.
References