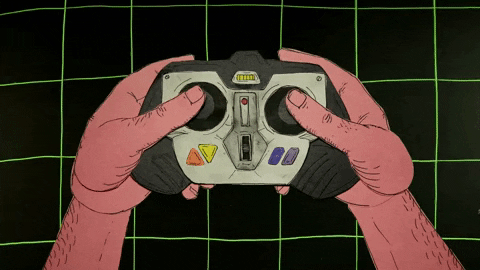 Have you ever gone window shopping? If you haven't, the basic gist of window shopping is to look without actually buying anything. This is similar to what I've been doing with a couple of games that are scheduled to release in the near future. Although, when I can finally get my hands on these titles, any aspect of window shopping will be thrown out the window as I indulge in some of the best games that 2020-2021 has to offer. Here are the games that I have been looking forward to playing most, and if you're interested, when you'll be able to try them out for yourself.
5. Horizon: Forbidden West
Horizon: Forbidden West is a game that I don't have much information on, but that is mostly due to the fact that nobody really has information on it. The developers of this beautiful title have declared that the game will release sometime in 2021, but have yet to specify a release date. That being said, however, the developers (named Guerrilla) may be leading their consumers on. With their previous title, Horizon: Zero Dawn, Guerrilla took about seven years to complete the game. With this in mind, Guerrilla showed their audience the game almost two years before the game actually launched. Keeping in mind that their delivery of games is usually a excitement-filled waiting game, it's hard to say if we will actually get our hands on the sequel title in 2021. For my sake, and the sake of the gaming community, I hope Guerrilla sticks to their goal year.
4. Far Cry 6
Far Cry 6 released a teaser trailer back in mid-July of 2020, and ever since, I have been unable to stop thinking about just how exciting the game could potentially be. If you have watched Breaking Bad, you know the show about meth and how it's sold, then you probably recognize the game's speculated main antagonist. With that reference aside, this title seems to stray away from it's immediate predecessors storyline, diving into a new world of chaos and power struggle. The main storyline of the game has yet to be revealed, however, the trailer gives some insight on where it might take place and just how sinister the main antagonist can be. The game is set to release on February 18th, 2021. Will you be grabbing a copy?
3. Dying Light 2
If you've played the first Dying Light, then you know why I'm excited for the next installment of the exciting, yet terrifying franchise. I can't decide whether I like the parkour element of the game or the overall environment of the game more. Either way, the preceding title to Dying Light 2 was one of the smoother games I have played in regard to combat and movement. I don't have much information on the title other than the fact that you, the main character, are infected. What you must do before you turn is a loss to me. But, I intend to find out as soon as possible after the game is released on December 31st, 2020.
2. Resident Evil Village
You saw it coming, didn't you? I'm mainly addressing those who have read my posts before. But, if you're new to the blog, welcome! Also, I write about the Resident Evil franchise more than I probably should. Like, to the point where I should be a paid promoter at this point. Capcom, hire me! Anyways, back to the game that is set to release sometime in 2021. What looks like a direct sequel to the most recent Resident Evil title (Resident Evil Biohazard), this title has yet to give much substance as to what the game will be about. One thing is clear, however. And that is that Resident Evil Village is being made to scare players, which is exciting for long time Resident Evil lovers like myself. A franchise once clouded with the over-implementation of action is now back on track by sticking to it's core values as a game: horror.
1. Cyberpunk 2077
I have a love-hate relationship with this title right now. While, I am head-over-heels in love with the idea and story that the game will have, I am torn on facing reality to realize that I have been seemingly played with by the developers at CD Projekt Red. The game released a teaser trailer in January of 2013, and I have been looking forward to the game ever since. After a long wait, it was announced that the game would release on April 16th, 2020, only two days before my birthday. It was almost a dream come true. CD Projekt Red would delay the game's release date until September 17th to meet their design standards. Again, the game would be delayed until November 19th, due to COVID-19 related reasons. And again, hopefully finally, the game has yet again been delayed to release until December 10th. You may be able to understand my love-hate relationship with the game now. With the seemingly constant delays in mind, I am keeping an optimistic view on the situation of the game, as it is a title that I have waited years to play. At this point, I truly can't wait to get my hands on the highly anticipated title.
Were these games also on your radar in regard to what's coming next in the gaming community? Maybe there are games you are looking forward to that I didn't mention. Whatever the case may be, please leave some of your most anticipated games that have yet to be released in the comments!
***No references were used to create this post. GIF images were found via google search. Remaining content exists from pre-existing knowledge of the titles mentioned***