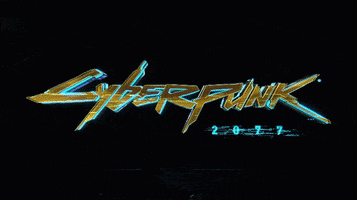 As I'm sure you can tell, Cyberpunk is a title I'm borderline obsessed with playing. The constant delays that surround this game definitely don't help my anticipation of the release of this game. My intentions for this post had to be adjusted due to the most recent delay of the game, but we will discuss that later. Here is the delay history and my latest feeling about the game and all that it entails.
Unexpected Change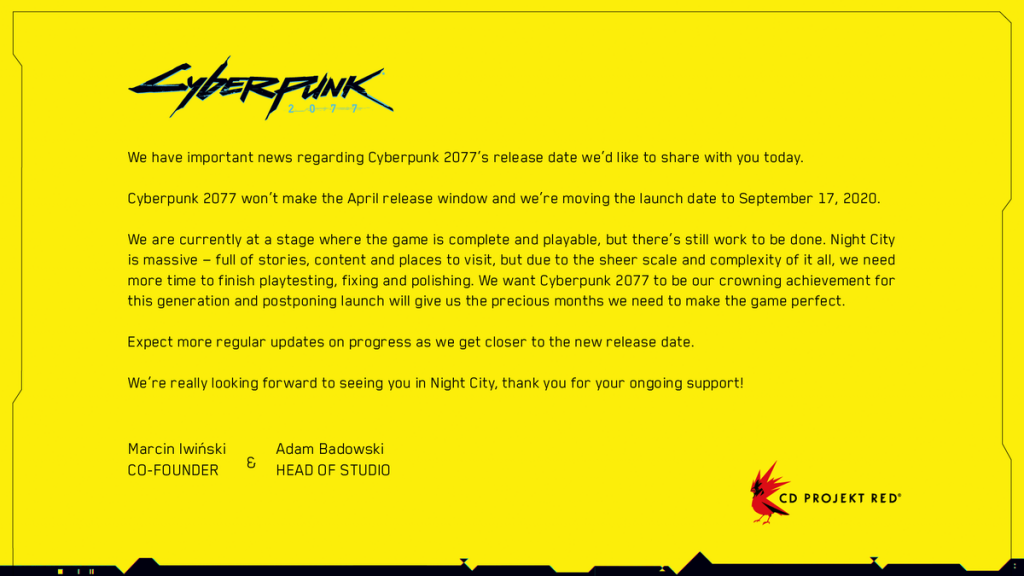 As I stated previously, I had an entirely different blog post idea in mind for you guys. But, due to the unexpected and equally unfortunate delay, this post has become more of a "get your stuff together CDProjektRed". I initially planned to write a post on my first perception of the game (assuming I would have been playing it already if it were released November 19th). I would have included my current character build, chosen story path, current weapons, cars; instead, I get to complain about missed deadlines.
Release Date Change History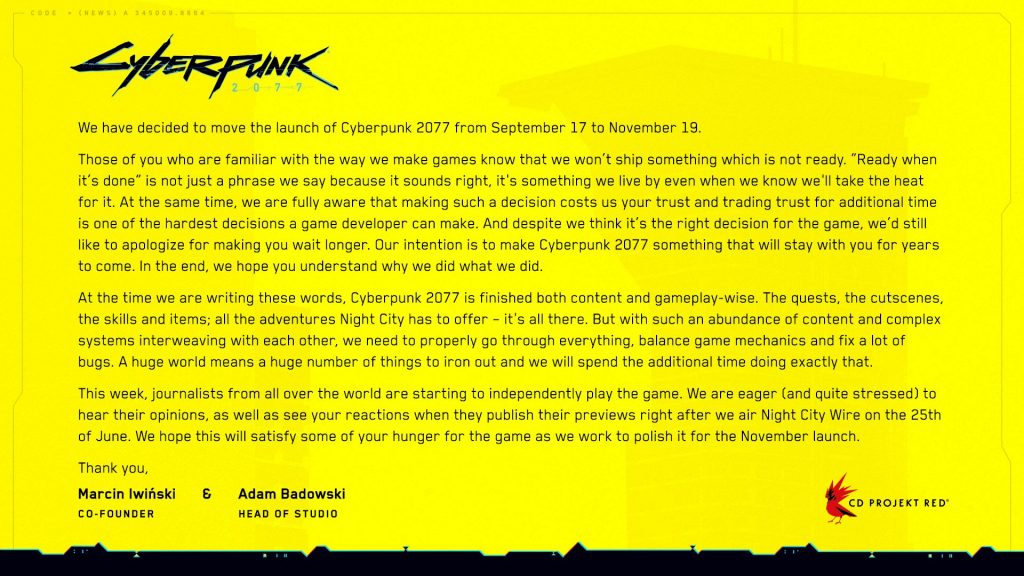 For those of you that don't know, Cyberpunk was supposed to initially release on April 16th. My birthday is April 18th, so having the game before that would have been the best early birthday present a guy could ask for. Instead, I was met with a litany of delays. The current delay timeline is below:
Initial Release Date: April 16th
First Delay & New Release Date: September 17th
Second Delay & New Release Date: November 19th
Third Delay & New Release Date: December 10th
If you take a look at the pictures above each section, you will see the message that followers of Cyberpunk 2077 received as reasoning for the delays. While yellow is my favorite color, seeing these little messages always make my heart drop.
Still Excited…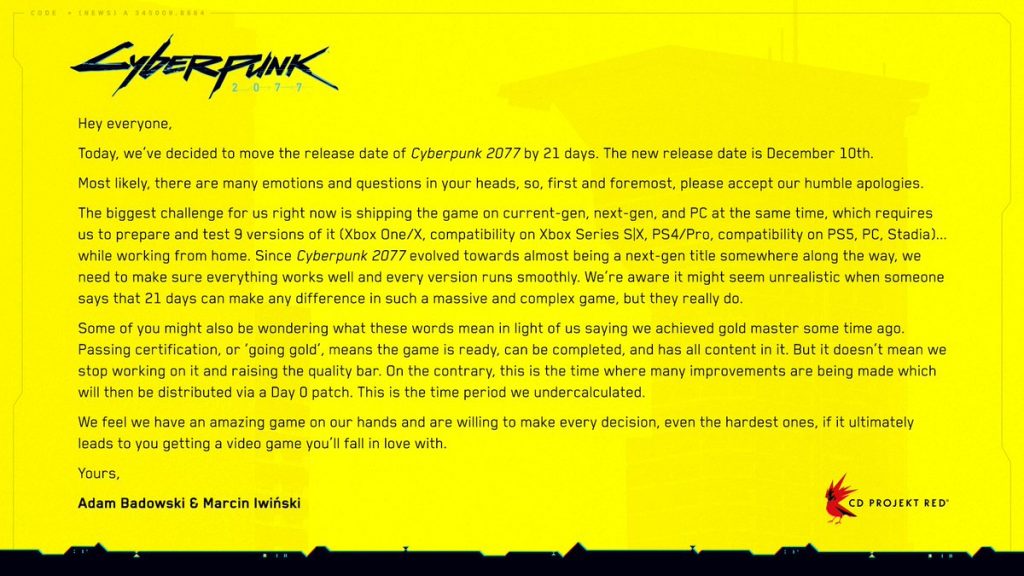 My frustration with the constant delays and lack of the developers being able to keep their word, I am ultimately still excited for the release of this game. In a way, these delays worked out pretty well. As far as my academics go, I'm pretty swamped. Had the game released when it did, I wouldn't have been able to play it much anyways. That being said, it would still be nice to have owned the game when I expected to own it. In a time with COVID-19 dictating how everything is handled/performed, it's hard to hold anyone accountable these days. And for that reason, CDProjektRed has my understanding.
Is Cyberpunk 2077 a game that you have been looking forward to as well? If so, please let me know what you think of the game and if these delays have affected you too. Maybe you haven't heard of Cyberpunk and are interested in the game? If so, I recommend you check out the gameplay trailer on YouTube. I hope to hear from you!
***No references were used to create this post. GIF images were found via google search. Remaining content exists from pre-existing knowledge of the titles mentioned***