The Pack just outright dominated the Bears this Sunday Night. Rodgers now leads the league in touchdown passes through week 12 with 33, with Patrick Mahomes and Russell Wilson tied for second with 30. This week was really just a great overall performance from the team. The team had 4 touchdown receptions, a touchdown run, and a fumble recovery for a touchdown.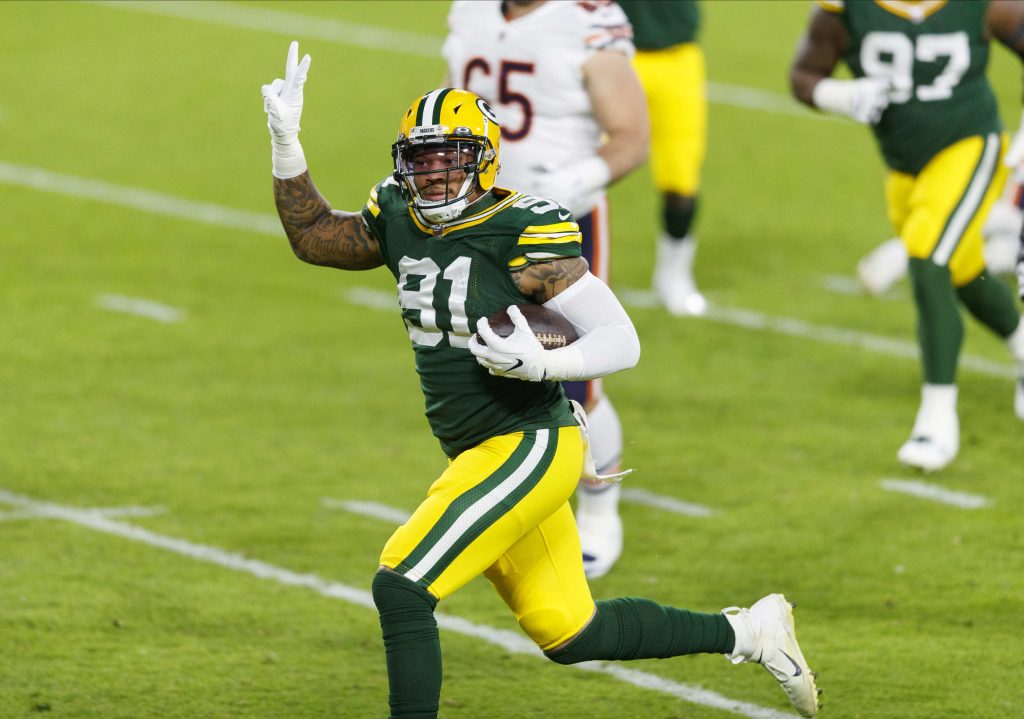 The top fantasy performers for the Pack this week were more of the same with Aaron Rodgers, Davante Adams, and Robert Tonyan.
Rodgers finished the day with 21 completions for 211 yards and 4 touchdowns, good for 35.2 fantasy points. Just another great performance from him.
Next we have Davante Adams who led the Pack with 6 catches for 61 yards and a touchdown. A performance good for 18.1 fantasy points.
And a new comer to the top performers for the Pack, Robert Tonyan. The tight end Tony finished with 5 catches for 67 yards and a touchdown, a performance good for 17.7 fantasy points.
Next week the Pack takes on the Eagles at home which I expect to be more the same of what happened this week against the Bears. The Packers rest of season schedule is in their favor, let's get some more W's.