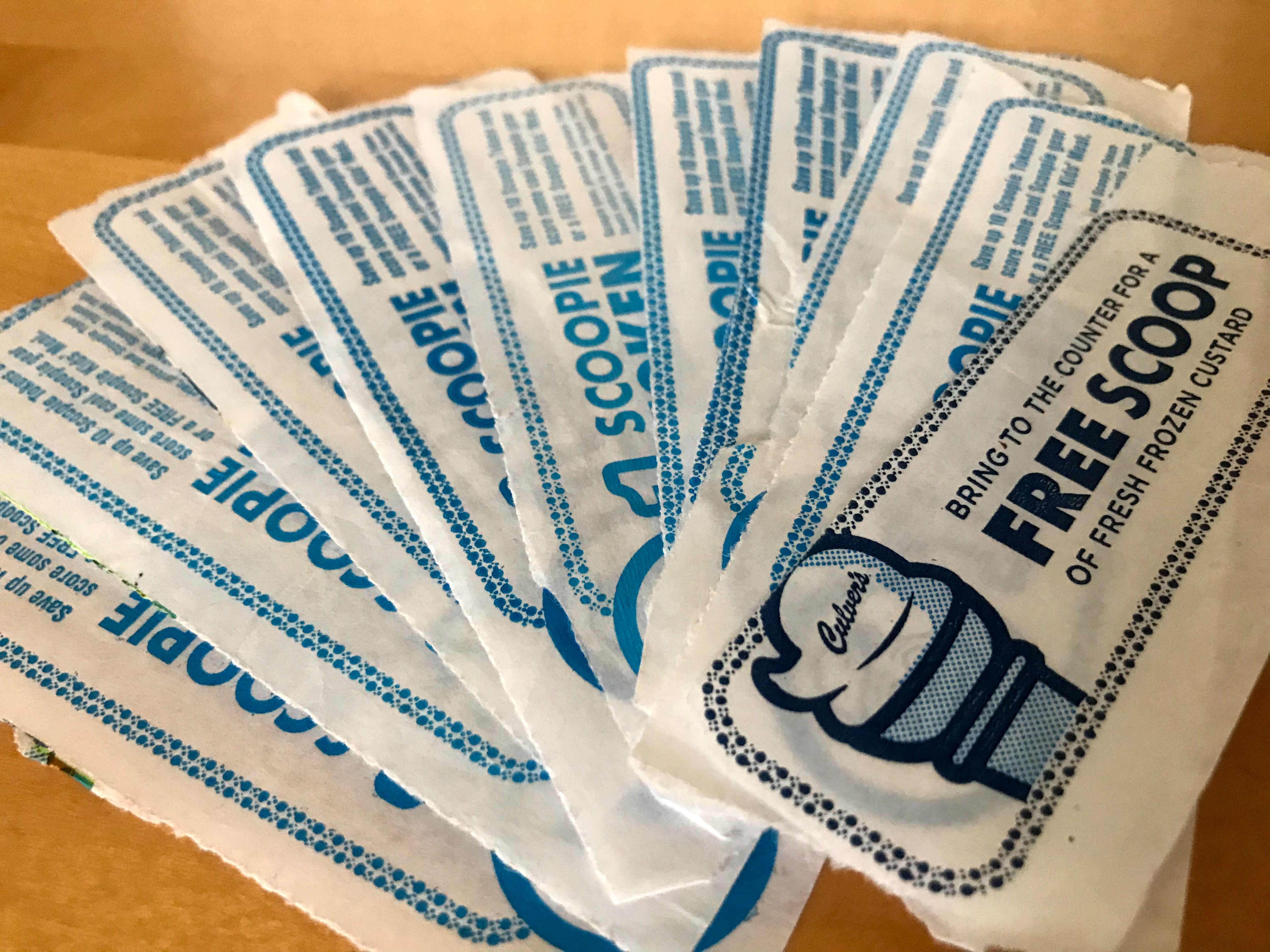 Culver's Scoopie tokens – The best kind of currency
(This picture was taken AFTER I cashed in 10 of my Culver's Scoopie tokens this past weekend.)
Can we talk about how awesome the freebies you get with a Kids' meal at Culver's are?! First and foremost, you get a FREE scoop of ice cream. That already is the main reason as to why I only have ever bought Kids' meals at Culver's. Value Baskets? Don't know her.
The kid's meal really is the best bang for your buck – for $5 you get an entree, a side, free ice cream, and the portions are still enough to fill up an average adult (even my parents get them)!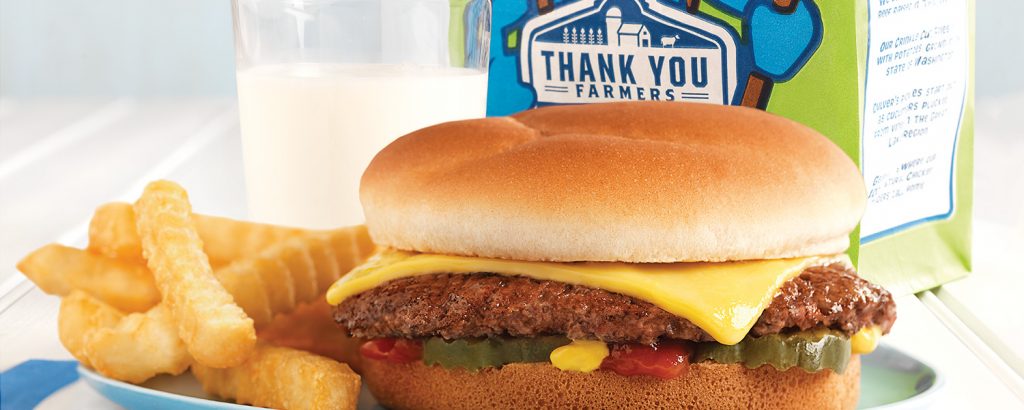 Of course, I can't leave out the second best part of the Kids' meals – the Scoopie tokens. Oh man, these truly are the gift that keeps on giving. You collect a Scoopie token every time you buy a Kids' meal, and once you get to 10, you then cash in for prizes or a free kids meal! When my sisters and I were younger, we were all about that Scoopie gear. We had hats, plush Scoopie keychains, lunchboxes, t-shirts, you name it.
Now, since we're all broke college students, we all save up for the free Kids' meals. If you really want a free Kids' meal and are willing to sacrifice your free ice cream tickets toward your count of 10 as well, you can use those ice cream tickets in place of/ in addition to your regular Scoopie tokens. It will definitely speed up the coupon-saving process, but I honestly don't think I'd have the self control to skip out on my free ice cream every time I got a Kids' meal. Sometimes if I'm crunched for time or getting a Concrete or shake in addition to my Kids' meal, I'll save my ice cream coupon for a later time, but using it toward my free meal? I'd rather just take my time collecting the regular Scoopie tokens.
I keep a collection of my Scoopie tokens with me at all times in my wallet (in a special compartment where no one can find/steal them, keep in mind) and I'm quite protective of my stash. I've actually looked up Scoopie tokens on Craigslist and eBay because I've always wondered if people sell them. I have yet to find a sale of (authentic) tokens online but I'll keep my eyes open. I'm just saying….this would be a great business opportunity for people who don't use their Scoopie tokens (why? I'll never know). It's free frozen custard! And free food or prizes, if you continue to save up!
As Mr. Manitowoc Minute says, Culver's Scoopie tokens are more valuable than people realize! Have you ever ordered a Culver's Kids' meal to-go, with your ice cream dish choice, and they FORGET to rip your free scoop token off?! So, you technically get your ice cream for free, without needing to redeem the coupon just earned from your meal, therefore granting you an additional free ice cream?! No other drive-thru lane will be able to replicate that moment of pure elation, I guarantee it.