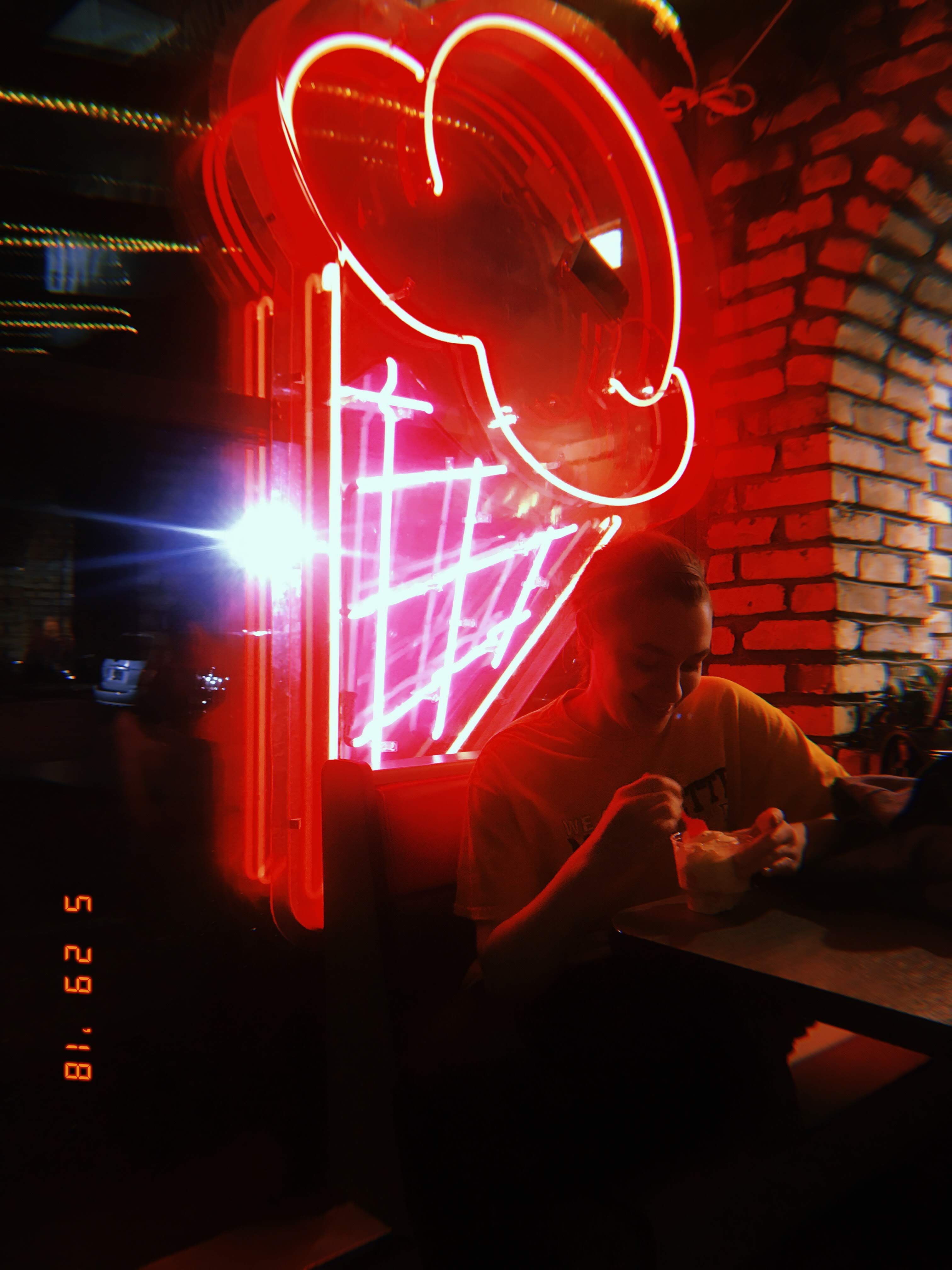 I'm Anna Kugler and this is my Wisconsin ice cream blog! I'm currently a student at the University of Wisconsin-Whitewater pursuing a degree in electronic media communication. When I'm not in-class or working, I love to travel around the southeastern Wisconsin area in search of new frozen custard or ice cream flavors and establishments. I practically live off the stuff and am excited to discuss my thoughts and opinions on new flavors, sundaes (and the places you can find these creations), as well as other various topics surrounding these types of dessert. I'll be posting updates of the different kinds of ice cream I consume during the week, reviewing my favorite (and not-so-favorite) flavors and establishments around the state, and sharing tips and tricks for enjoying frozen dairy treats to the greatest extent (in moderation, of course, and without breaking the bank)!
One thing you should know about me is that I have celiac disease, so all food content on this blog will be gluten-free. I was diagnosed back in 2014, so it's not as if I've never tasted a waffle cone or cookies 'n' cream custard before (though I do miss those terribly). This mostly just means that the majority of the ice cream I consume nowadays is in a dish, and typically isn't overly elaborate in structure (I'm looking at you, Culver's, and your insistence on incorporating cake into 3 of the 4 new flavors you released this year *sigh*).
Anyway, I'd argue that I have great deal of experience in tasting a variety of ice cream flavors, especially given that I consume ice cream at least once every few days (no, Mom, it's not an addiction). I've also tasted many different local establishments' versions of single classic flavors, and I plan on using that experience to discuss the strengths and weaknesses of each and determine which one I think is best. Since I'm also a broke college student, I'm always searching for the 'best bang for my buck' when it comes to ice cream. I'm lucky to have lived in Wisconsin my whole life, where we're well-known for our delicious dairy products, but that also means that sometimes you have to pay a little more for a better quality product. In addition to discussing the taste and overall composition of different flavors and sundaes, I plan on taking cost into account in my reviews. Frozen custard is usually my go-to treat, but if I'm a bit strapped for spare cash at the moment, I have numerous alternatives I can turn to in order to satisfy my sweet tooth. I hope you enjoy my blog!