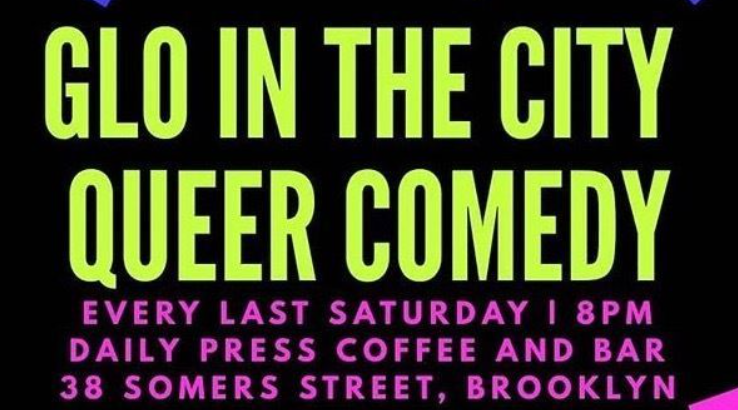 This week live on the Zoom Stage was the Brooklyn Queer Comedy Meetup hosted by Glo. Glo, a long-time comedian, and creator of Glo in The City was a phenomenal host who brought a lot of energy to the event, praising all the acts and fostering a friendly interactable environment for all the attendees.
Our acts were Whitley Watson, Howard Lester, Non Kuramoto, Abby Crutchfield, and Norah Yahya! Each of them were hilarious in their own right, and it was awesome to interact with some Queer POC having a great time, and it's thanks to Glo that we have this sort of access.
This is an event I highly recommend and I probably will go to other ones in the future. The best part of the event—which may only be because it's on zoom—is that the act/audience interaction was at its peak! A lot of us got to chat the comedians before, during, and after, and while it make the sets seem a bit more chaotic, it felt more personal. I didn't feel like I was just a part of the audience, I felt like I was a part of this, too!
And honestly, in Covid times, that feeling of belonging is hard to come by, and that again speaks to the wonderful work by the host Glo in facilitating that sort of environment.
The next Zoom Meetup won't be until February, which is sad, but definitely worth the wait! You can sign up for it here: https://www.meetup.com/Brooklyn-Queer-Comedy-Meetup/events/bkkqdrycccbfc/