Are you a poor college kid? Are you searching for ways to celebrate the holidays this year? Look no further! I am here to help you create an affordable holiday snack! After intensive searching, I have discovered five of the best and easiest treats to share! They require minimal effort, few ingredients, and little time. Impress your loved ones this year with one of these decadent desserts while still having a "taste" of the holiday season!
Peanut Butter Blossoms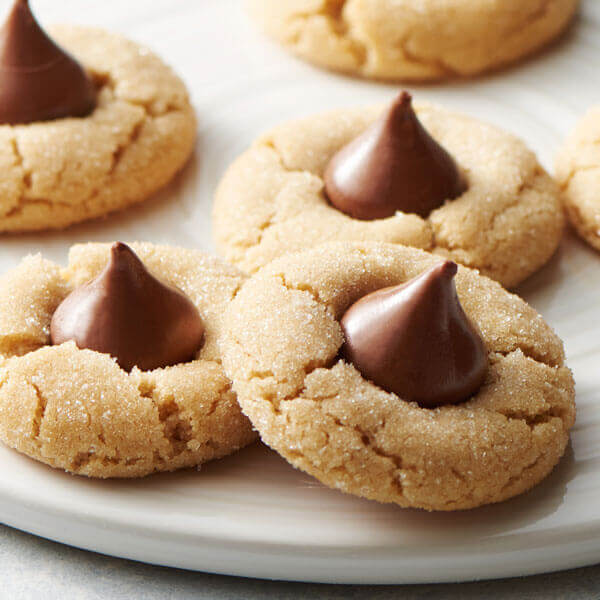 This is such a classic cookie to be featured on a cookie tray – as it should be! These blossoms are quite simple to make and oh so tasteful! You can never go wrong making these cookies!
Prep: 20 minutes
Cook: 9 minutes
Yields: 48 cookies
Ingredients:
48 Hershey's Kisses
1/2 cup shortening
3/4 cup peanut butter
1/3 cup granulated sugar
1/3 packed light brown sugar
1 egg
2 tablespoons milk
1 teaspoon vanilla extract
Instructions:
1. Heat oven to 375°F. Remove wrappers from chocolates.
2. Beat shortening and peanut butter in a large bowl until well blended. Add 1/3 cup granulated sugar and brown sugar; beat until fluffy. Add egg, milk, and vanilla; beat well. Stir together flour, baking soda, and salt; gradually beat into peanut butter mixture.
3. Shape dough into 1-inch balls. Roll in granulated sugar; place on an ungreased cookie sheet.
4. Bake 8 to 10 minutes or until lightly browned. Immediately press a chocolate into the center of each cookie; the cookie will crack around the edges. Remove from cookie sheet to wire rack. Cool completely.
Santa Buttons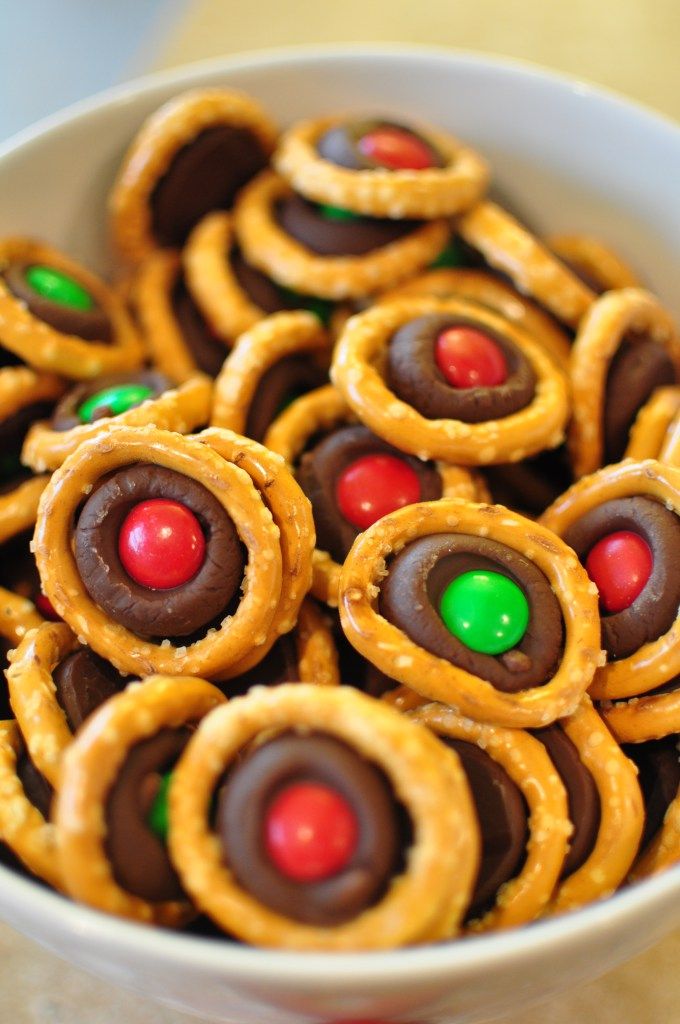 In the past couple of years, these buttons have become a MUST to make. They are so easy and everyone loves them! My family has always just called them "Pretzel M&M's" so I was very intrigued to see that they actually have a name!
Prep: 10 minutes
Cook: 15 minutes
Yields: 20 buttons
*Can make a double batch if wanted
50 pretzel rings (or checkerboard)
1 package Hershey's chocolate kisses or hugs (8 ounces)
1/4 cup M&M's (red and green)
Instructions:
1. Preheat oven to 275 degrees Fahrenheit.
2. Place the pretzels in rows on a greased baking sheet.
3. Place a chocolate kiss in the center of each pretzel.
4. Bake at 275 degrees Fahrenheit for 2-3 minutes or until the chocolate softens.
5. Remove from oven.
6. Carefully place one M&M in the center of the kiss, pressing down slightly, so the chocolate fills the pretzel.
7. Refrigerate or freeze for 10-20 minutes until firm.

White Chocolate Dipped Puffcorn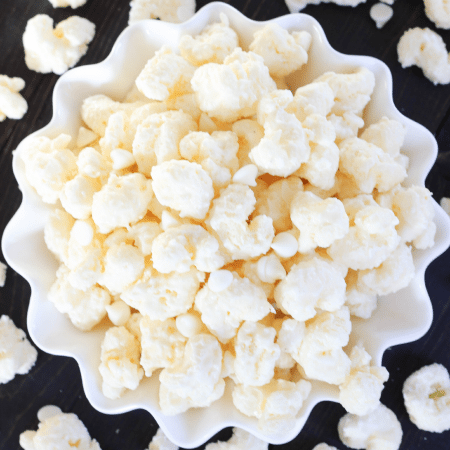 I have not made this recipe yet, so my mom and I are going to give it a try this year! In the past, we've made caramel puffcorn so I'm excited to try it with white chocolate instead!
Cook: 10 minutes
Additional Time: 30 minutes
Yields: 1 bag
*Can make more than 1 bag if wanted
Ingredients:
9 ounces puffcorn, butter flavor
3 cups white chocolate chips
1 tablespoon coconut oil (or vegetable oil)
Instructions:
1. Pour puffcorn into a large bowl or roasting pan.
2. In a smaller glass or metal bowl add chocolate chips and coconut oil.
3. Place chocolate chip bowl on top of a small saucepan with 1 inch of water.
4. Turn heat to medium and slowly melt chocolate.
5. Once the chocolate is completely melted, pour over puffcorn.
6. Stir well.
7. Spread chocolate puffcorn onto 2 cookie sheets and allow to cool and dry.
8. Store in an airtight container for up to 4 days.
Shortbread Cut-Out Cookies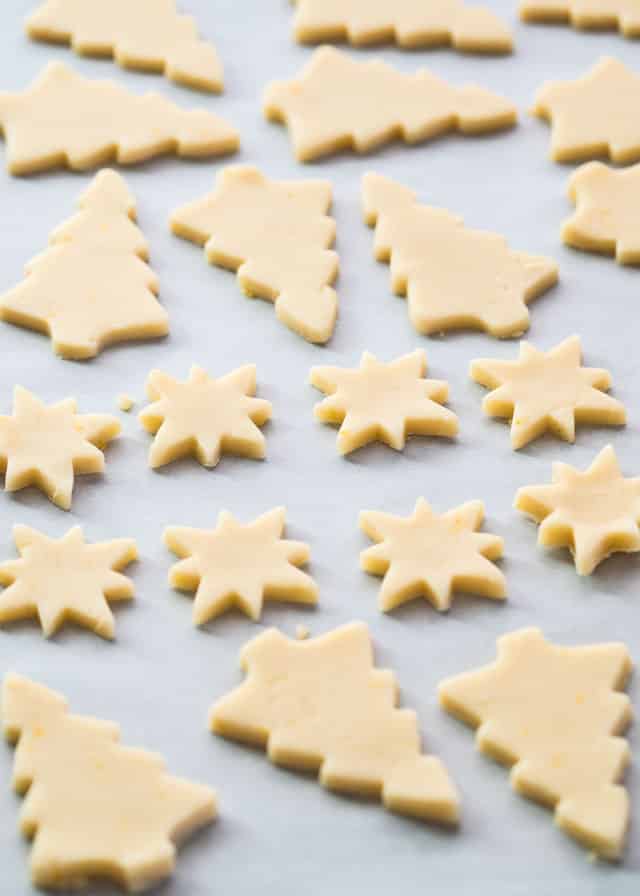 After my family has our own holiday celebration, we would go to my aunt's house where everyone on my mom's side would be there (20+ people). Every family makes their own cut-out cookies and decorates them before meeting up. My family takes our decorating very seriously (we don't just slap on frosting and sprinkles), so these normally take us hours to finish! This is a tradition that's been going on ever since I was little – my decorating skills have definitely improved!
Prep: 20 minutes
Cook: 20 minutes
Yields: 2 dozen
Ingredients:
1 cup butter, softened
1/2 cup sugar
2-1/2 cups all-purpose flour
Instructions:
1. Preheat oven to 300°. In a large bowl, cream butter and sugar until light and fluffy. Gradually beat in flour. Transfer dough to a clean work surface; knead gently to form a smooth dough, about 2 minutes. (Mixture will be very crumbly at first, but will come together and form a dough as it's kneaded.)
2. Divide dough in half. Roll each portion between two sheets of waxed paper to 1/4-in. thickness. Cut with floured 2- to 3-in. cookie cutters. Place 1 inch apart on ungreased baking sheets. If desired, sprinkle with colored sugar.
3. Bake 20-25 minutes until golden brown. Remove from pans to wire racks to cool.
Mason Jar DIY Hot Cocoa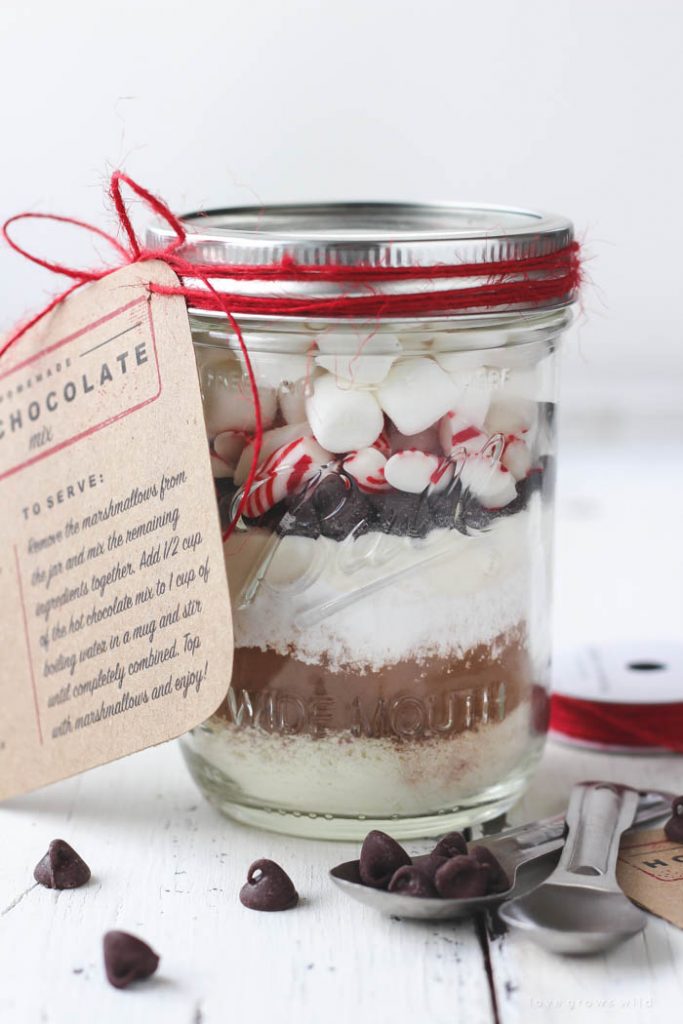 This sweet treat reminds me of my childhood. Almost every year around the holidays, my family and I would sit at the kitchen table in an assembly line (there are six of us) and make these jars to give out to our neighbors. It is such a simple, yet thoughtful idea that everyone loves!
Prep: 10 minutes
Yields: 1 jar
*Can make more than 1 jar if wanted
Ingredients:
6 tablespoons powdered milk
6 tablespoons powdered sugar
3 tablespoons cocoa powder
2 tablespoons milk chocolate chips
2 tablespoons candy canes, chopped into small pieces
1/2 cup mini marshmallows
*If you want to make a larger size, use a quart-size wide-mouth mason jar and simply double all the ingredients!
Instructions:
1. Layer the powdered milk, powdered sugar, and cocoa powder in the bottom of a pint wide-mouth mason jar. Then add the chocolate chips and candy canes and place the mini marshmallows on top to fill the rest of the jar. Add a lid and attach a printable recipe tag
2. When ready to use, remove the marshmallows from the top of the jar and mix the remaining ingredients together. Add 1/2 cup of the mix to 1 cup of boiling water in a mug and stir until completely combined. Top with marshmallows and enjoy!
For more information on these recipes, visit:
Peanut Butter Blossoms https://www.hersheys.com/kitchens/en_us/recipes/peanut-butter-blossoms.html
Santa Buttons
http://bitesizefoodrecipes.com/reindeer-belly-buttons
White Chocolate Dipped Puffcorn
https://numstheword.com/white-chocolate-puffcorn/
Shortbread Cut-Out Cookies
https://www.tasteofhome.com/recipes/shortbread-cutouts/
Mason Jar DIY Hot Cocoa
https://lovegrowswild.com/2015/11/homemade-hot-chocolate-mix/