Apr
29
Hello wonderful people of the internet, today Im talking about, you guessed it, The Beatles.
Neutral milk hotel s an indie rock band that formed in 1989, by musician Jeff Mangum. Neutral Milk was active from 1989-1998 during that time they would release two studio albums. Their first album "On Avery Island" was released in 1996, and what an interesting album this is. This album is one of the most interesting sounding albums I've ever listened to, its very unique. The main reason Im talking about Neutral Milk is because of an album released in 1998, "In the Aeroplane Over the Sea." To simply put it, this album is a master piece. The different blends of music, Jeff Magnums manic vocals, the peculiar instrumentation, just the everything about it leaves you wanting more from Neutral Milk Hotel. Neutral Milk hotel would stop playing live after the release of this album. Jeff Mangum would take some personal time off from music for personal health reasons. Neutral Milk would resurface to tour for two more years in 2013-2015. Then disappear into the shadows once again. This enigma of a band just fascinates me. The worst part of their enigma is not knowing, not knowing if they will ever return to the live stage. If you've never listened to Neutral Milk Hotel, give them a chance. Don't just take my word for it, take April Ludgates word, from the show Parks and Recreation. She is quoted in an episode saying Neutral Milk Hotel is her favorite band. If that's nots convincing idk what is. Give them a listen and comment what you think of them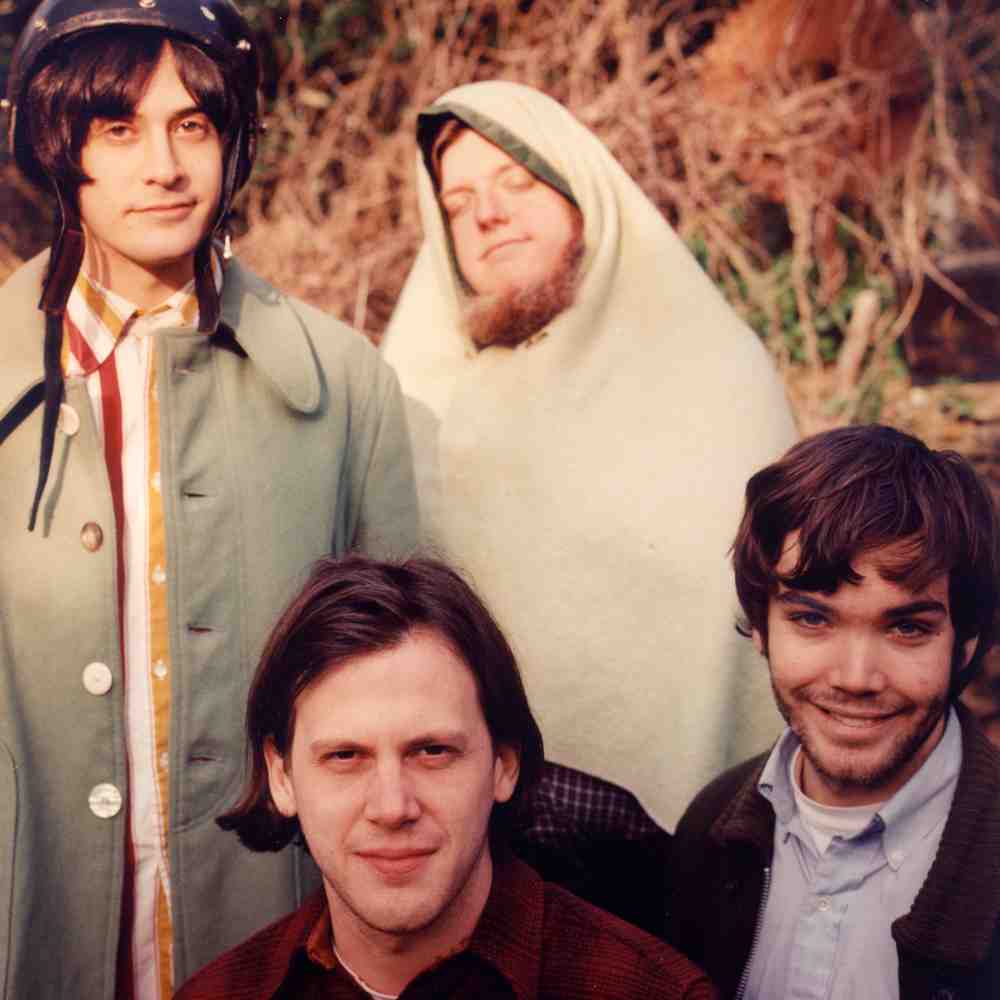 Apr
22
Sorry, no musical highlight today, this is a Mayhem post
Today is my favorite day of the year, its Earth Day! Today we recognize the planet we call home and appreciate all the things it provides for us. I love that our planet gets a day of highlight but a side of me doesn't like Earth Day. I don't enjoy earth day because we shouldn't just care about this plant one day a year, it should be considered 365 days of the year. This is the day of the year where politicians like to pretend that they care about the environment. For example, the Biden administration is signing an executive order aimed at protecting Americas forests today. That's great news for our forests, they need protecting, but why now? Why not months ago? We need proactive plans to combat the climate crisis not reactive. We most certainly can't wait for one day a year to pass environmental laws. Also, Earth day tends to do this thing where it puts the pressure on everyday people. All you ever see on earth day is what an individual can do to help lower their carbon footprint. Yes, that is important for people to think about and do but will that solve the problem? I saw a recent study, a fellow classmate also posted about this, that claims that 100 companies are responsible or 71% of global greenhouse gas emissions.  So even if every day people did their part to curve emissions that only solves 29% of the problem. That sounds inefficient if you ask me. The main problem is being ignored and all the pressure is put on the people. 
Sustainability tips in order of importance
This single habitual change can have a dramatic effect on a person's carbon footprint. Eating is something a person does multiple times a day every day. This can have quite the impact on the planet depending on what the person is eating. Studies suggest that 51% of worldwide greenhouse gas emissions can be attributed to animal agriculture. To me this is the number one problem the world has when it comes to greenhouse gasses. No other emission source is higher than animal agriculture. It's time to say no to this industry, and to form environmental policy around it. Animal agriculture is the leading force behind deforestation, ocean dead zones and desertification of land. This industry needs to be in discussion when forming climate policy it has the potential to heat the planet at a more accelerated rate than burning fossil fuels. This is because animal agricultures main emission gas is methane. Compared to Carbon dioxide, methane has a warming potential of about 30 times more than carbon dioxide on a 100 year scale. We can curb C02 emissions all we want but if we allow methane to be emitted freely we can do more damage.
https://www.downtoearth.org.in/blog/going-vegan-can-help-reduce-greenhousegas-emissions-49341
Demand environmental policy from elected officials and Vote!!! Make your voice heard!
Don't support environmentally unfriendly companies
Support environmentally friendly and ethical companies
Start a Garden
Carpool, ride bike, public transport, walk
Use reusable everything no more single use plastic!
Pick up litter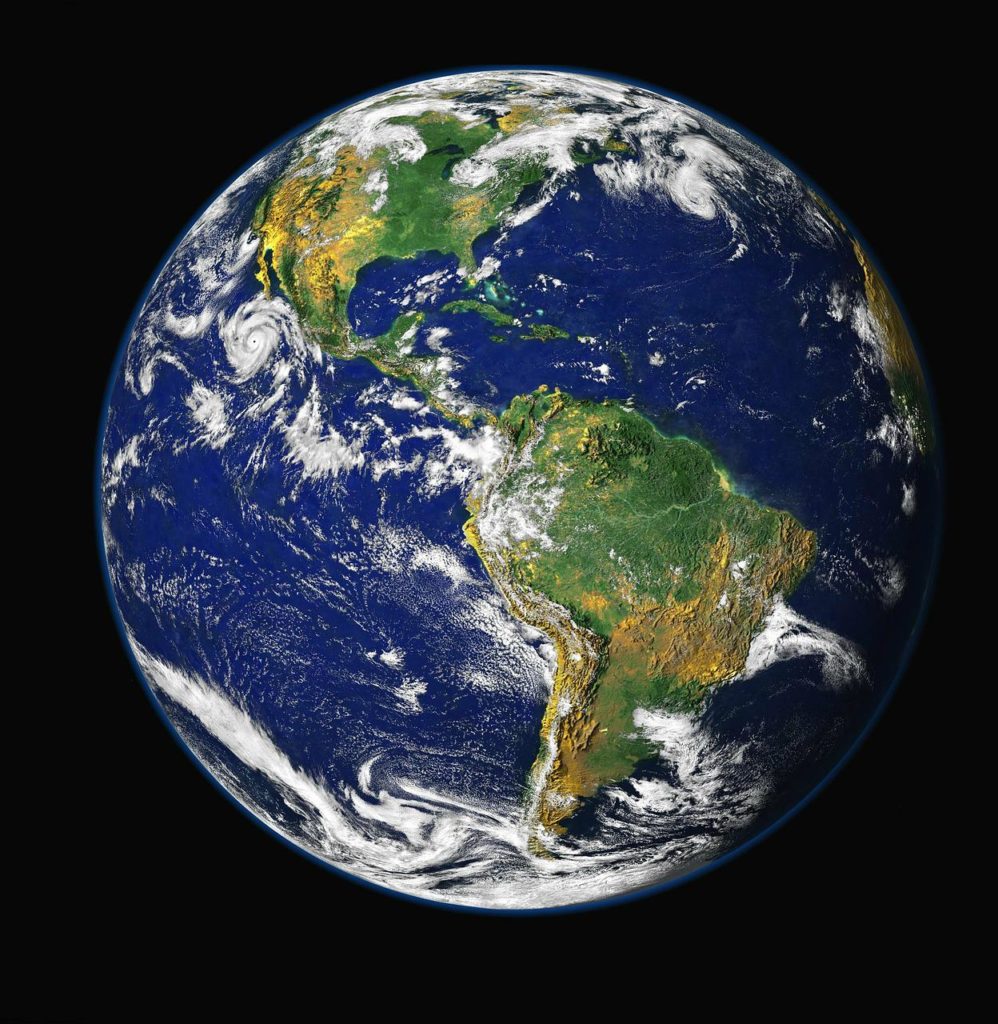 Apr
15
Today is a good day, I get too high light someone who I think is one of the most talented individuals on Earth, and that person is Bo Burnham. Burnham's career started in 2006 on the social media platform youtube. His videos consisted of him singing funny songs about a variety of topics. For example Burnham has a song about a bunch of fictional characters attending rehab…….. and its very funny. Burnham's youtube videos would become very successful gaining hundreds of millions of views. This success would lead to Burnham taking his talents on the road to tour the USA. Burnhams first comedy special words words words, was critically acclaimed. The success of his first tour led to Burnham securing a Netflix deal to release a performance on the platform. This performance was called What and what a funny show it is. Released in 2013, this comedy special consists of funny bits and songs and it keeps you entertained for the entirety of the show, and it leaves you wanting more. Bo burnham is very smart and very funny and his work makes your think. In What, one of his songs explores the music industry and how it's kind of evil in some ways. My favorite song from this special has to be Sad, Burnham sings about things that make him sad and it's utterly funny. 3 years later Burnham would release his second comedy special Make Happy and to simply put it, the special does exactly that. This special consist of highlarious songs and more funny stories and bits. My favorite song of the special is the very last one, Are Your Happy? This song has a sweet sounding and hypnotizing melody, and Burnhams lyrics and singing get you hooked. Then last year in 2021 Burnham released his 3rd Netflix special Inside. This special was filmed, edited, written and performed by Burnham, he even all the lighting and other fine details. Burnham filmed this comedy special during the corona virus pandemic in hopes that it could bring people together as he would try to heal the world with comedy. In my opinion this is Burnham's best special it takes you on an emotional rollercoaster and never it has a dull moment.
Apr
8
When it comes to discussing people that are the greatest, there is usually a debate that follows a statement like this. Sports and bands are a prime examples, but when it comes to the question of who the greatest guitarist of all time is, it seems that most people share a common answer.
Cue awesome Hendrix music (if you're reading this please go on your music streaming service and play Manic Depression.)
Jimi Hendrix was born in 1942, in Seattle Washington. At the age of 15 he would pick up his first guitar, and the rest would become history. He would start playing professionally in the year 1963 as part of the Velvetones. It was 3 month stint as Hendrix would leave to pursue his own sound. For about 2 years Hendrix was making a name of himself as a studio guitarist. Then in 1966 Jimi Hendrix got together with Mitch Mitchell, and Noel Redding to form a band, The Jimi Hendrix Experience. The band started playing some small shows in London and it wouldn't take long for Hendrix to be the talk of the town. He would soon rise fame and gain recognition from other great musicians at the time. The Beatles, and Eric Clapton were all big fans of Hendrix. There was a show Jimi Hendrix was playing live on a Saturday, and he did a cover of The Beatles song "Sargent Peppers Lonely Hearts Club Band." Not only did he perform this cover to The Beatles in that crowd, but that song was released 3 days prior to his show. In 1967 the Band would release its first success "Are you Experienced." The album was very successful in the Uk and showed promise in the US. The Jimi Hendrix Experience was touted as the must see show in Europe and that noise eventually made it to the United states. The bands first live performance in the USA was at the Monterey Music Festival, and what a performance it was, if you don't have a time machine like I do, you can watch his performance on HBO max. The Experience would relate its second album Axis Bold as Love that seem year. The album peaked at number 5 in the Uk and 3 in the USA. Hendrix last album "Electric Ladyland" would be released in 1968, this would be praised as Hendrix masterpiece album. 2 years later Jimi Hendrix would be found dead, of an apparent drug overdose, at the age of 27.
Jimi Hendrix career was way too short but it will be one thats always remembered as he has changed the way the electric guitar will be looked at forever.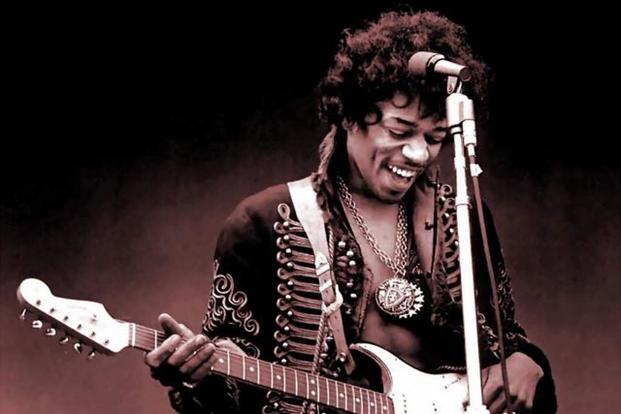 Apr
1
Instead of going back in time to inform you about a once great band or musician were going to change it up and talk about one of my favorite current bands, Mt. joy. Mt. joy is a indie folk rock band that started in LA but the band is tied to its Philly roots. Members of the band include Matt Quinn, Sam Cooper, Sotiris Eliopoulos, Jackie Miclau, and Michael Byrnes. The first single released by Mt.joy was a song called "Astrovan" 2017. The song became very popular as it saw millions of streams from Spotify in the first month of release. This kickstarted the band into creating more songs to make their first studio album. In 2018 Mt.joy would drop their first and self titled album MT.JOY. The album featured standout songs like Astrovan, Dirty love, Cardinal, and their billboard number one song Silver linings. This album is one of my personal favorites not just because of the music, but because of the artwork featured on the album cover. It's trippy, it's scary, it's funny and it's beautiful all at the same time. I personally think great artwork can help elevate a band and Mt.joy is a great example. Not taking away from the quality of the music just emphasizing how much I enjoy the artwork done on this album. In 2020 Mt. Joy would release its highly anticipated 2nd album "Rearrange Us." The second album featured great songs like My Vibe, Let Loose, Death, and Strangers. The album cover shared great artwork like Mt.Joys first album. Rearrange us would go on to be top in vinyl sales for the first week of its release. Mt. joys album are both great they're some of my top spins, but I highly recommend seeing them live if you get the chance. Watching them play together in perfect timing with great commutation as they change pace mid song then change songs, then revert back to the original song, is amazing. They put on a great show, and its music everyone can vibe to. Don't just take my word for it, give them a listen and see what you think. Comment a favorite song by mt. Joy if you have one!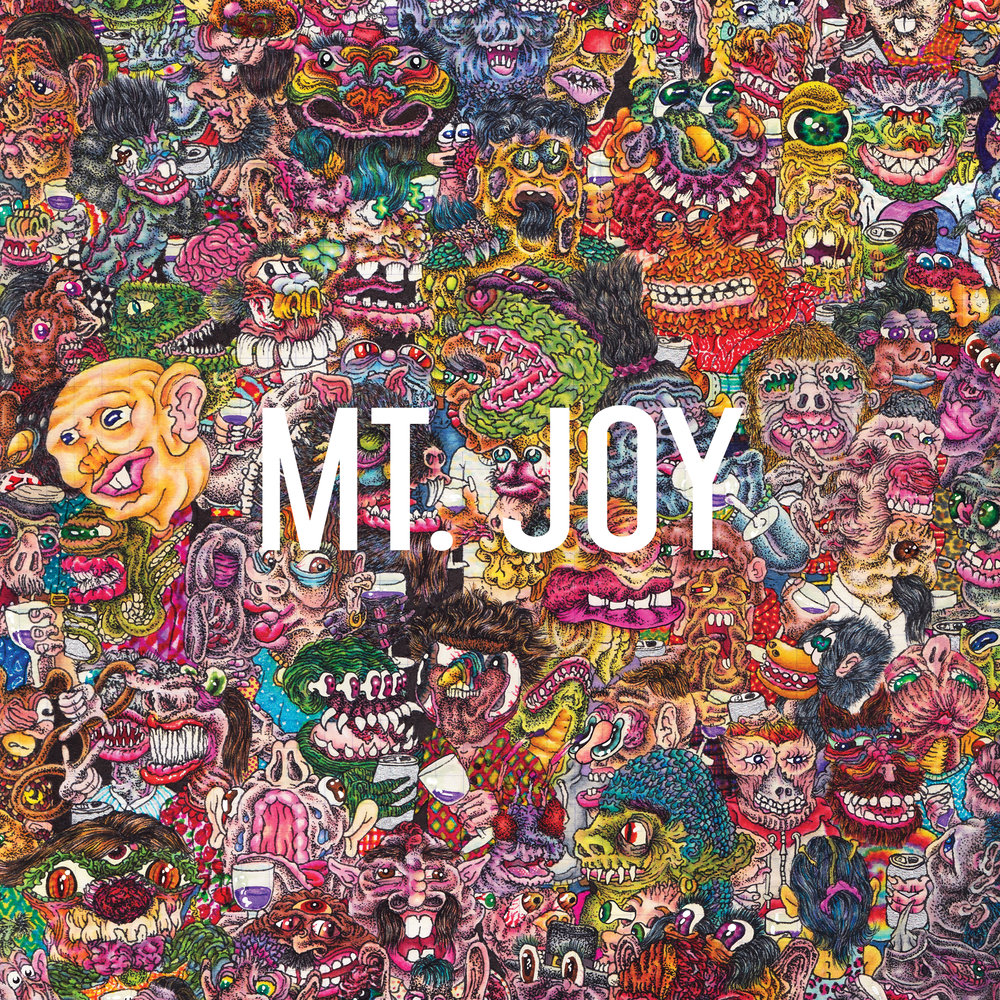 This is the freaking awesome album cover
Mar
18
Jim Croce was an American guitarist from Philadelphia. He was born in the year 1943 and started writing and singing songs professionally in 1966. His debut album, Facets, was a self published album. He used a 500$ cash wedding gift to finance his album. Producing 500 albums it proved to be a success as he sold every copy. He would go on to produce 5 total studio albums during his career. His most notable songs are Time in a bottle, Bad bad Leroy brown and I Got Name. My personal favorite song by Mr. Croce has to be, Tomorrows Gonna Be a Brighter Day, on a nice sunny day it's just a vibe. They have been featured in countless films and show that Jims legacy has lived on to this day. Croce's career came to end one a fateful night after his pane crashed during takeoff after a concert. He died at just 30 years in th e prime of his career, Jim Croce is another sad case of a what could've been musician. Croce's albums would continued to sell many millions of albums after his death.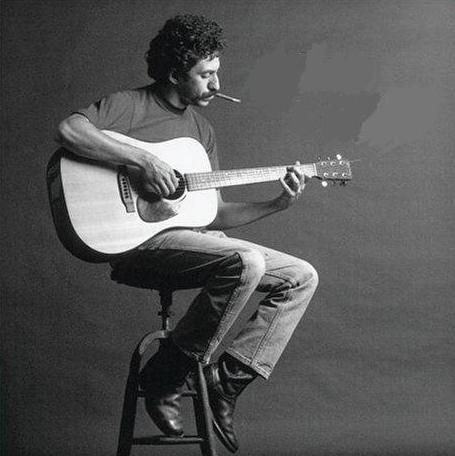 Mar
11
Good morning internet, Im taking a break from my usual musically involved content to talk about the war in Ukraine. The invasion of Ukraine began on February 24, 2022. Vladimir Putin ordered Russian troops to invade Ukraine under false pretenses. Putin is claiming that Ukraine is part of Russia and its come to the point where he wants to take it by force. The invasion of Ukraine is the largest ground invasion in Europe since WWII. As of right now at least 13 thousand people died from this war. On top of that 1,800 non lethal injures have happened and 2.5 million people have been displaced because of this conflict(Reuters.com). This senseless conflict is just in its starting phase of this war as we have no idea where it's going to go. Putin has made crazy, erratic, and nonsensical decisions during his tyrannical reign over Russia, who knows what his next move will be. He has threatened the world to not get involved or they would face serious consequences (cough cough nukes). Im not sure where this war is going to go but I know one thing, bad guys always lose. No matter how powerful an evil person thinks they are, they're never strong enough to beat us all. The world is rallying behind Ukraine as they've shown strength, and courage taking the Russians head on in this war. The Ukrainian president Volodymyr Zelenskyy has been leading and rallying Ukraine citizens in the fight against Russia. The Ukraine president has so far survived 3 assassination attempts. The Ukraines were believed to be out numbered and doomed, but they've held their ground. The Ukraine military has been fighting hard, but Russia has power. Russians troops have been air striking and artillery barraging cities, and evacuation routes causing devastation. Russia has been targeting civilian infrastructures, and there is one person giving orders to these attack. Vladimir Putin as a terrorist these senseless acts of aggression toward innocent people prove that. The world need to do everything in its power to put a stop to this criminal. I hope this is underway, and I hope the world can be rid of tyrannical dictators someday.
Mar
4
The band formed in London, in the year 1968. Members of the band included Robert Plant(vocals), Jimmy Page(guitar), John Paul Jones(bass), and finally John "Bonzo" Bonham banging on the drums. Once these four men got in the studio their genius took off in under 30 hours they recorded their debut Album, Led Zeppelin. They started touring the US in 1969 to set the stage for drop of their debut album. Within weeks of its release the album reached top 10 in the United. They became wildly popular forcing the bad to tour nonstop. While on the road they recorded and released their second album Led Zeppelin II in October of 1969, that's 2 albums in one year for those counting. Led Zeppelin II was more successful than their debut, Zep II was number one in the US for 7 weeks.  The band took a break from touring in 1970 and headed to wales to stay at the Bron-Y-Aur cottage. There they would work on their next album Led Zeppelin III. The album would reach number one in the US and the UK. Then a year later they would release their biggest album. Led Zeppelin IV was the bands highest selling album. This album might be the greatest arrangement of music ever produced, The album starts out with Black Dog where jimmy page delivers a smooth and sexy outro solo. The next song Rock and Roll features a head banging drum beat from Bonham with electrifying vocals from Plant. Then The Battle of Evermore begins with a beautiful mandolin and the song transcends you. The vocals to Battle of Evermore fade and a slightly longer pause between songs happens. Then an almost hypnotizing guitar riff plays followed by a harmonious flute and the hero's journey has begun. This 8-minute epic cemented Led Zeppelins place in history, before this album they were just a band, and after they emerged as ROCK GODS. The band would release 4 more albums in the 70's. The House of the Holy, Physical Graffiti, Presence, and In through the outdoor. All four albums would peak at number one, but after Physical Graffiti sales would dip. In September of 1980 John Bonham was found dead in his bed after a day of binge drinking. The tragic death their drummer led to the band breaking up, as all members agreed, they couldn't go on without Bonzo. The band would reunite for one show played with John Bonhams son Jason Bonnham. Led Zeppelins career was cut short, but their legacy will live on forever. If you're reading this and want to check out Zeppelin, I recommend the songs 1.) Bron-y-Aur stomp 2) babe im gonna leave you 3) D'yer Mak'er 4) Going to California 5) Rain Song. Unless you haven't listened to Stairway, Whole lotta love, Rock and Roll. You know what, I recommend listening to all their albums you wont regret it.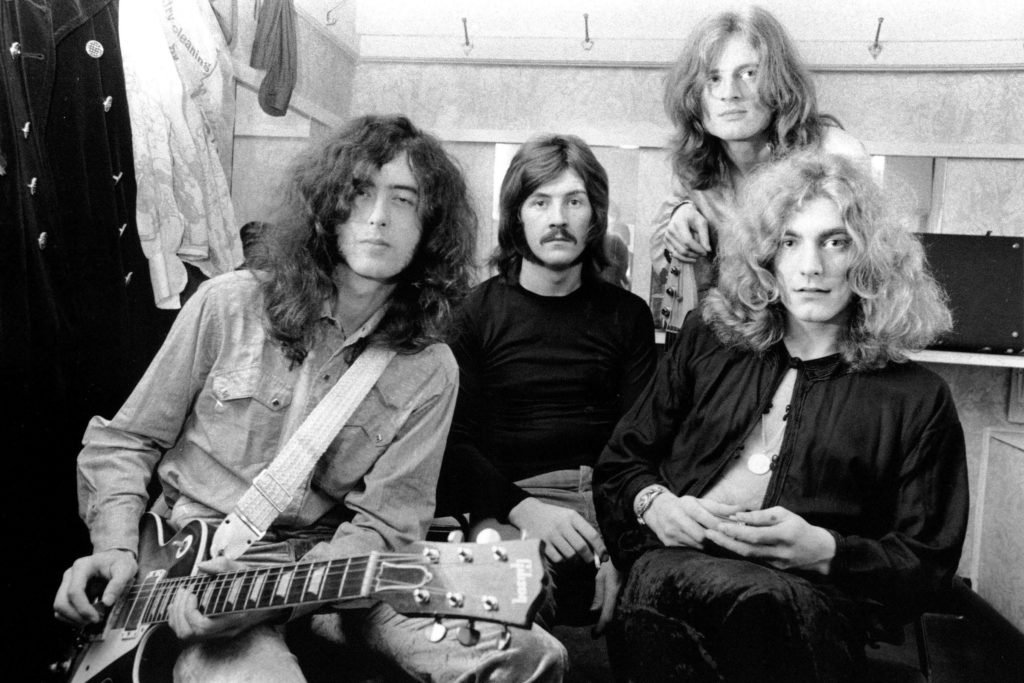 Feb
24
My first post is going to dive in on the topic of music and cinema two of my favorite things in this beautiful world, but first a word from our future sponsor. Hey, do you like getting your hands on big round and hopefully not hairy nuts? if you answered yes to that question check out nuts.com they got more than nuts;). Nut's.com doesn't sponsor me yet but Im trying to get them to so fingers crossed.
A long time ago in a galaxy far far away… When seen in blue on the big screen, these ten words are followed by one of the most recognizable and famous scores ever written for the big screen. If you can hear The Main Theme in your head I appreciate you, and if you don't, try harder. The man of this post is John Williams. Mr. Williams, was born in Floral Park, NY, in 1932. He started composing and performing the piano at the age of 20. Over a 60 year span John Williams has made himself one of the most successful, recognizable, popular, and critically acclaimed composers in cinema history. He has worked on many films, most notably, Star Wars, Harry Potter, Jaws, E.T., Indiana Jones, and Home Alone to name a few. He has been nominated for 50 oscars in his career and has won 5. Id be in awe if there was a person on this planet who hasn't seen a movie that Mr. Williams has composed music for. The man is the G.O.A.T of music in cinema, and I would like to thank him for all the works he's done in his life. His work has not only brought joy to me but countless other. "Heroes get remembered but legends never die" this is a quote from babe ruth in the sandlot. Williams didn't compose that movies music, Im just brining up the quote to point out the fact that John Williams is a legend. The Star Wars Maine theme came out almost 50 years ago and that song still slaps, it's not going anywhere. The Star Wars main theme will live on forever as will John Williams. Thank you again Mr. Williams